TEDxRexburg will take place Jan. 20 at the Romance Theater from 7-9:30 p.m. This year will feature seven local speakers addressing challenges that face our community, country and personal lives.
Typically, TED events are gatherings of individuals sharing technology, entertainment and design-related talks within the community they reside.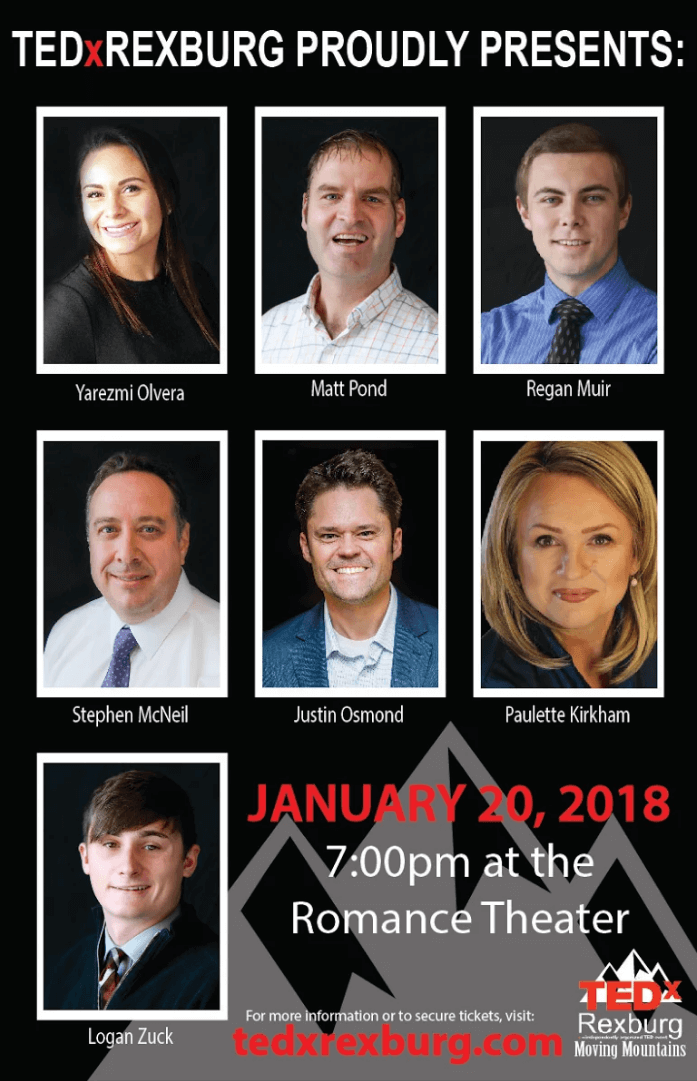 Only 100 select individuals will be able to attend, based on willingness, ability and commitment to sharing messages throughout the community. However, the speeches will stream online for those who cannot attend.
Although this isn't the first time Rexburg has held a TEDx event, it has been over a year since the last official TEDx event in Rexburg.
According to the TEDxRexburg website, "TEDx events unleash fresh ideas from local communities. The evening is filled with a combination of live presenters, TED Talks videos and live music."
The "x" signifies that a licensed and authorized TED organizer independently organizes the event. This year that organizer is Lee Warnick, a communication faculty member at BYU-Idaho.
The speakers and topics at TEDxRexburg include:
Logan Zuck – Mind Madness: The Power of Acceptance.
Regan Muir – The Housing Revolution: How Housing Co-ops Can Provide a Better Future.
Paulette Kirkham – What we know, what we don't, and why we fake it.
Stephen McNeil – Citizen Science and the Great American Eclipse
Yarezmi Olvera -The First Breath: Collaborating to create the impossible and ultimately refining the standard.
Justin Osmond – The Power of Embracing Our Limitations: Turning our challenges into strengths.
Matt Pond – How to Thrive in a New Normal: What can I do with what I have?
The TEDxRexburg event sponsors are Madison Cares, The Venues, and The Dealio Marketing. The TEDx team of board members are Lee Warnick, Jessica Goudy, Maija-Liisa Adams, Jackie Rawlins, Tasha Larsen, Ken Ockler and Mariah Taylor.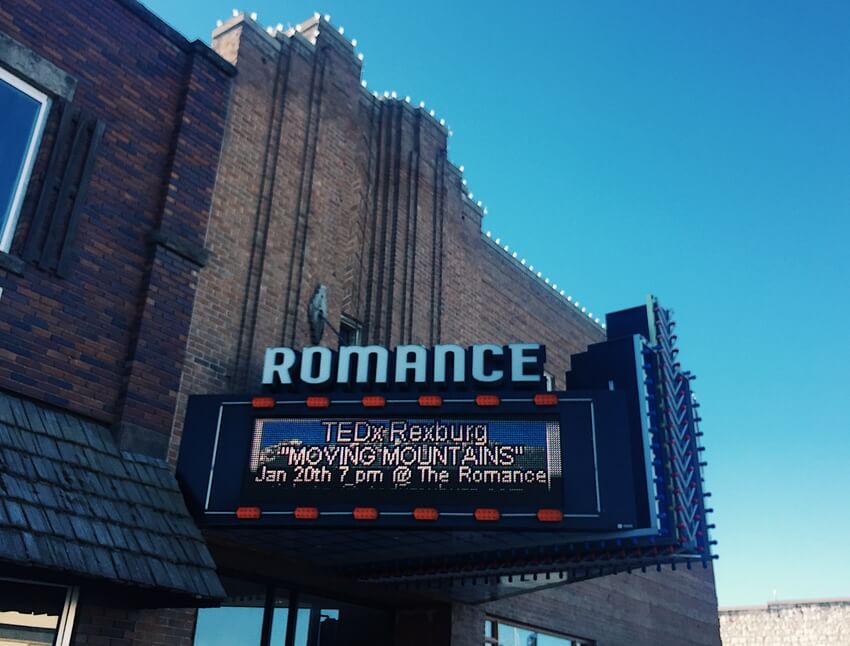 Jessica Goudy, the communication, events, PR and marketing manager for Madison School District, brought TEDx to Rexburg in the spring of 2015 and the event has grown exponentially since then.
According to the Standard Journal, Goudy stated, "This is a unique opportunity for people in our area to come together, make connections, network, be inspired and then take that energy and ideas and share it with others."
If you have an interest in attending this event, tickets are available for purchase for $25 at the official website.