Fall in Rexburg doesn't last very long, but it's best to take advantage of the few weeks that you have to enjoy the beautiful colors and falling leaves. Many people get to enjoy summers here. However, some people don't get to Rexburg until the middle of September. Here is a list of fun things to do both indoors and outdoors to maximize your enjoyment of the three-to-six week fall season.
Outdoor Activities
The Rexburg chill comes fast but there's a lot of outdoor fun to be had before it starts to snow. Whether you want to relax or experience something unique you can see it all in Rexburg.
The St. Anthony Sand Dunes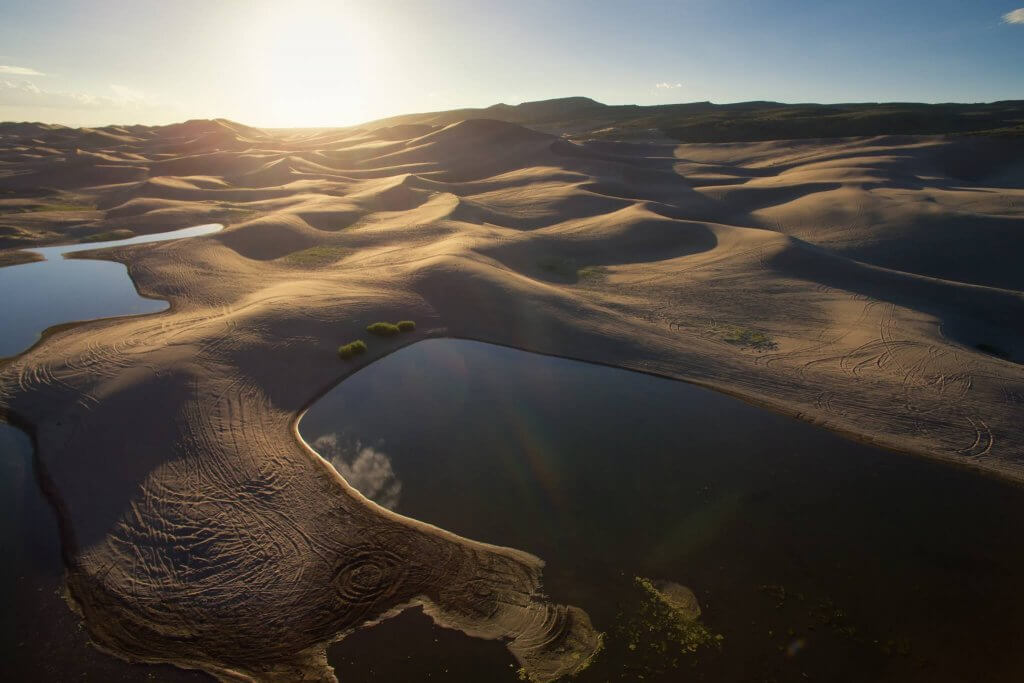 "The dunes" are a fun place to be adventurous and do fun things this time of year. There are so many things there like sand boarding, four-wheeling, camping, stargazing, and even bonfires. This is a great place to go with a group of friends to hang out and have fun.
Heise Hot Springs
If you like to sit and relax, Heise Hot Springs is the place for you. These hot springs are located about 30 minutes from Rexburg near the town of Ririe, Idaho. These hot springs aren't like your normal ones because they are made to look like a normal outdoor pool. You can spend an entire day out here while relaxing in the warm waters. For just $10 you can enjoy the day at Heise Hot Springs without having to hike.
Pumpkin Patches & Haunted Attractions
Since it is officially Halloween season, what better way to celebrate than to go to pumpkin patches and haunted places! Check out some of the spookiest scenes in Rexburg for a list of a few local haunted attractions. Pumpkin patches are easy to come by around here as well. One of the most well known pumpkin patches is RC Acres in St. Anthony. Here you'll find many different things to do like, pedal go-karts, corn hole, a corn pit, and much more! Another great pumpkin patch you should consider going to is U-pick Red Barn in Idaho Falls.

Yellowstone Bear World
One necessity in Rexburg during the Fall is going to Yellowstone Bear World. But hurry on in before they close for the season. Bear World is open seven days a week from 9:00 a.m. – 5:00 p.m. and it's the perfect place for all you animal lovers out there! You will be able to drive through Bear World in your own car while observing animals like elk, deer, bison, and of course, grizzly and black bears.
Indoor Activities
As fun as it is to take advantage of the short fall season in Rexburg, there are still plenty of things to do indoors if it's ever a cold fall day. Here are five ideas for you to do inside during the fall season!
The Craze Fun Zone
Rexburg has several fun places to play indoors such as The Craze Fun Zone. You can play laser tag, black light mini golf, and tons of arcade games! It's always a great idea to let out your inner kid once in awhile.
BYU-Idaho Campus Activities
BYU-Idaho always has a variety of fun events that students and the general public can attend. Even better, if you are a student at BYU-Idaho, you get discounts for all the events that happen on campus. There is usually at least one event happening each week, so you can never run out of plays, concerts, art exhibits, etc..
The Rock Gym
The Rock Gym is a great place to get into the sport if you have never gone rock climbing before. They even offer classes at a monthly cost. If you want to just go in and start climbing it's $8 plus rentals for the day, and $6 on Thursdays. They are now making improvements for an improved climbing experience which includes two floors of bouldering and much more. You don't want to miss out on this place. And make sure to check out their new building when it opens in November!

Gravity Factory
Have you ever wondered what it's like to experience zero gravity? Well, the Gravity Factory has the answer for you! The Gravity factory has tons of stuff for you to do, whether it's their foam pit, force beam, inertia boards, or their inverse walls. There's plenty to keep you busy.
Museum of Rexburg
When thinking about Rexburg you might not think it has a boatload of History, but a quick visit to the Museum of Rexburg might change your perspective. Check this place out if you want to learn more about the history of Rexburg and about the infamous Teton Dam flood of 1976.
No Excuses
There's no excuse for you to be bored in Rexburg. Don't limit yourself to this list. With the amount of outdoor and indoor activities you should be having fun all fall long. Make sure to be safe but most importantly, have fun!