It's been a while since we've done a review of local restaurants, and even though it's not Rexburg, the Idaho Falls food scene has been exploding! With new restaurants popping up all over the place, there's sure to be something that piques your interest. Especially when you can find everything from Vietnamese to Indian, Hawaiian to Mexican, and a variety of restaurants in between.
We acknowledge that not all of these are brand new, but since we haven't written an article like this in a while, we thought we'd include new eateries that have opened in the last couple of years or so. We encourage you to read on a full stomach. Otherwise, you're sure to make the drive to Idaho Falls to try one of these restaurants out!
*Click on the images for directions to each eatery.
Restaurants
Cast Iron on 17th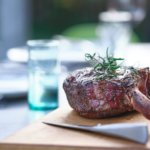 Cast Iron on 17th describe themselves as a redneck-fancy, French-influenced steakhouse. Their menu is constantly evolving and changing with the promise of always providing ridiculously mind-blowing food, unlike anything you have tried before!
Smokin Fins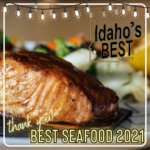 Smokin' Fins features a unique menu that blends ocean-fresh seafood, sushi, and house-smoked specialties such as smoked prime rib and slow-smoked pulled pork. They are truly is a food and beverage destination with something for everyone. Their menu offers food classics such as fish and chips, lobster mac and cheese, and shrimp scampi. Are you feeling adventurous? Try their exotic menu options, consisting of tropical lobster roll, 48-hour Nashville chicken, and 6-spice ahi. Gluten-free and kids' menus are also available upon request. Their drink menu boasts exciting flavor combinations, too. The jalapeño cilantro margarita kicks up the heat with fresh jalapeños, which play nicely with the fresh citrus from lime juice and oranges. Or, try their signature Smokin' Gun, which features Fins' Bourbon Caramel syrup, candied bacon, and smoldering rosemary.
Cardamom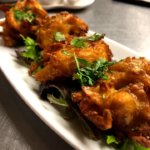 Cardamom is a family-owned Indian Kashmiri restaurant in Idaho Falls. Come by for an unforgettable experience of exquisite authentic Indian food in an elegant environment specially designed for the comfort of their guests.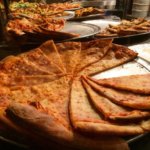 Pie Hole serves eight different kinds of pizzas. Four of them are available every day: cheese, pepperoni, roasted red pepper and basil, and the best-selling potato bacon. The other four pizzas change daily. One is always a vegan pizza.
Hot Spring Pho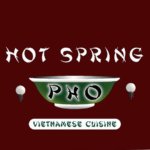 Stop by Hot Spring Pho and try some of the best Vietnamese food around. Vietnamese cooking is done with minimal use of oil and dairy and relies more on the light, fresh flavors of herbs and vegetables. As a result, Vietnamese cuisine is considered one of the healthiest cuisines in the world. Plus, nearly everyone enjoys a good bowl of pho!
Longhorn Steakhouse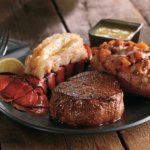 Experience steaks done right in Idaho Falls at LongHorn Steakhouse. The restaurant is conveniently located right off of W Broadway St and I-15 in the Renaissance Center. You will experience expertly grilled steak uniquely seasoned in their secret signature spice blend, freshly baked honey wheat bread, hand-chopped salads, seasonal sides, and signature desserts.
Burger Theory
Burger Theory is an American-style cuisine full-service bar and restaurant. Serving breakfast, lunch, and dinner, they claim to offer the best burgers in the region, but you'll have to be the judge of that.
MOD Pizza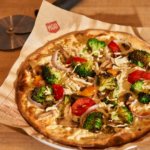 MOD is the original superfast pizza experience – a pioneering fast-casual concept that puts you in the driver's seat. Artisan-style pizzas and salads are individually sized, made on-demand, and ready in just minutes. Choose from over 30 toppings – the price stays the same no matter what you pick.
Blaze Pizza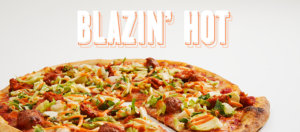 Exceptional quality at crazy fast speed is what Blaze Pizza is all about. They use fresh, made-from-scratch dough and healthful, artisanal ingredients. Their blazing hot oven, dedicated pizzasmith, and 180 seconds of cooking time create a fast-fire'd, perfectly crisp pizza.
Mo' Bettah's Hawaiian Style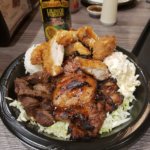 Mo' Bettah's goal is to transport guests to an authentic Hawaiian island experience. When someone enters a Mo' Bettahs restaurant, they will find an inviting place for people to fill their opu (stomach) with ono (delicious) island food. 
Mahana Fresh

Build your own bowls with healthy, chef-inspired, gluten-friendly ingredients that are positively fresh and positively delicious. Enjoy a tropical taste of the islands while in the high desert of Idaho.
Sushi Time

Sushi Time is a family-owned restaurant dedicated to providing high-quality sushi to customers throughout the Idaho Falls area. They offer fresh, made-to-order sushi for both lunch and dinner. Perhaps what sets them apart from other sushi restaurants is their all-you-can-eat menus for lunch and dinner. So, if you're someone who loves sushi but never feels quite like you've gotten the bang for your buck, Sushi Time just might be perfect for you!
Garcia's Street Taco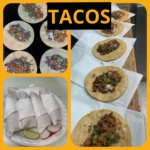 Just mention street tacos to your friends and it's almost guaranteed that someone will rave about them! And the truth is, it's tough to beat a good street taco. Stop by and check out Garcia's Street Tacos for authentic Mexican street food, Mexican fruit, and botanas.
La Michoacana

La Michoacana offers 100% Homemade ice cream! With over 36 delicious flavors of ice cream and over 40 varieties of frozen fruit popsicles, there's sure to be something for everyone.
Opening Soon
Wingstop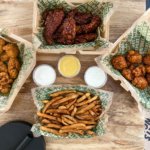 Wingstop has been bringing quality flavor to the masses since '94. Stop by for some of the highest quality wings, fries, and sides around.
Hokkaido Sushi & Ramen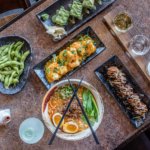 Hokkaido Ramen is a casual Japanese ramen restaurant that offers a variety of authentic Japanese ramen dishes. The food is made with the finest and freshest ingredients, and is prepared fresh to order. You will find traditional Japanese ramen, appetizers, fresh sushi, rice dishes, and varieties of boba/bubble/galaxy teas.
Drink Places
The Drink Factory (opened new locations)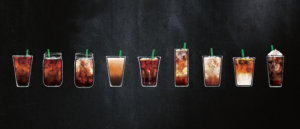 Pride themselves in serving the best Sodas, Snacks, and Joes in Idaho! We'd bet that you've likely seen someone around town holding a Drink Factory cup.
Fizz Bizz (opened new locations)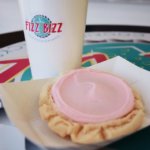 Fizz Bizz offers custom sodas with flavor shots & delicious cookies! Don't forget to try the Italian ice, custard, and yummy popcorn during your visit. 
Pick Me Up (opened new locations)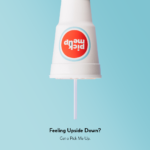 Pick Me Up is your favorite stop for mixed drinks, delicious cookies, and all kinds of feel-goods. They've been operating in Idaho Falls for a few years now and have certainly become a local favorite.
Planet Smoothie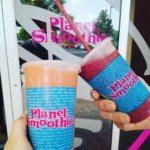 Planet Smoothie is dedicated to the proposition that all smoothies are not made equal. Their focus is on delivering great-tasting products in a wide variety of options to fit the unique needs that your taste and lifestyle demand. Stop in and shake up your smoothie game!
Dutch Bros.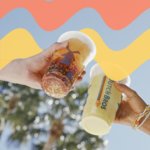 Dutch Bros. Coffee was founded in 1992 by Dane and Travis Boersma and continuously strives to be a force for good through outstanding customer service and killer coffee. The company is continuing to grow, sharing the Dutch luv and opening new shops throughout the nation. They've certainly taken Idaho Falls by storm, opening up new locations rapidly in the last couple of years!
---
Turn your Idaho Falls trip into a fun adventure by clicking HERE to learn more about the Idaho Falls zoo!