Are you looking for a new activity to try for either FHE or with your friends? You've already looked into the haunted houses and corn mazes, but now you're trying to figure out what else you can do. Well, believe it or not, there are tons of more fun activities for fall! You just have to be creative. Here are some out of the box activities to liven up your semester!
Bad costume contest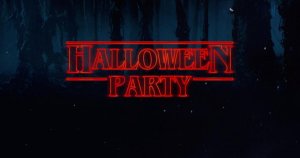 It's hard to be the best, but have you ever tried to be the worst? This activity takes more preparation than the others. But the payoff is worth it. Instead of having a large expensive Halloween costume (we're students, we don't have money) try a bad costume themed party. The goal is to make the best "worst costume" within a 10 dollar budget. For example, pre-fairy godmother Cinderella complete with rubber gloves and Windex. Or a Robin Hood costume made out of all the green clothing you could find at Deseret Industries. Most creative "worst costume" would win a prize of your choosing!
Boo Tag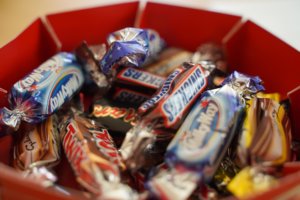 Have you ever been BOOed? I was surprised to learn that most people I've met at BYU-Idaho don't know what that is. BOO tag is a fun October game you can play for FHE or with your friends throughout the months of October and even November. You start by gathering goodies like candy, toy creepy crawlies, and other Halloween themed items. Then you put them in a decorative bag and leave it on the doorstep of an unsuspecting friend. Your goal is to tag someone in the most creative, Halloween themed way possible without them realizing it was you! Then they have to go and BOO someone. It's like a Halloween themed game of hot potato with candy! The best part, you get free candy!
Snow Art and Kiwi Loco Hot Cocoa
Everyone and their grandmother knows how to make a snowman. But what if we took it to the next level? Lets make things interesting by making an entire snowman village. Instead of focusing on making the tallest snowman or one that looks exactly like the cartoons, create multiple snow people. Have them doing unique activities and in outrageous poses. Then build them their own snow houses and grab yourself some hot cocoa, because neither of you want to be cold!
Thanksgiving on a Budget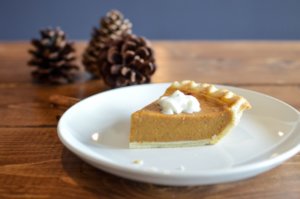 Many of you will be headed home for Thanksgiving, but several of us are stranded in Rexburg for the holiday season. While we will miss home and the great smell of our mother's cooking, there's no reason not to have a great thanksgiving here at school. BYU-Idaho provides turkey, gravy, and some entrees for those of us staying for thanksgiving, but I think we can take it a step further. With some friends, gather the supplies provided and make assignments for additional unique foods. Even if you can't cook there are several frozen pies and casseroles you can add to your feast. Once everything is prepared, sit down to eat with your best paper plates and cups. Appropriate music and entertainment is key, so cue up the Charlie Brown Thanksgiving special.
Ornament Making
Back in elementary school, did they ever have kids make a bunch of Christmas ornaments? Well, even if you aren't an artist, you most likely have more motor control now than you did at age nine. So, scientifically, you should be able to make an even better ornament now! It's easy to find different patterns and tutorials online! The goal of this activity is to make the best ornament possible. Gather your FHE group or friends and find whatever art supplies you can afford. Try to put your nine-year-old self to shame!