[vc_row type="in_container" full_screen_row_position="middle" scene_position="center" text_color="dark" text_align="left" overlay_strength="0.3″][vc_column column_padding="no-extra-padding" column_padding_position="all" background_color_opacity="1″ background_hover_color_opacity="1″ width="1/1″ tablet_text_alignment="default" phone_text_alignment="default"][vc_column_text]Photos via Tobie Madsen for Explore Rexburg
"Be loose and have fun! Bake phenomenal bread. Run fast to serve others and give generously." This is the mission of Rexburg's local bakery, Great Harvest Bread Co. The Great Harvest corporation currently has 220 stores operating across the West Coast. Yet, the Rexburg location has been a dream come true for the owners, Karl and Chris Peterson. With buying it back in 2015, the journey of Rexburg's Great Harvest has been a long but satisfying journey. When they first opened they had customers saying they didn't know Great Harvest was here. Now they have regular customers.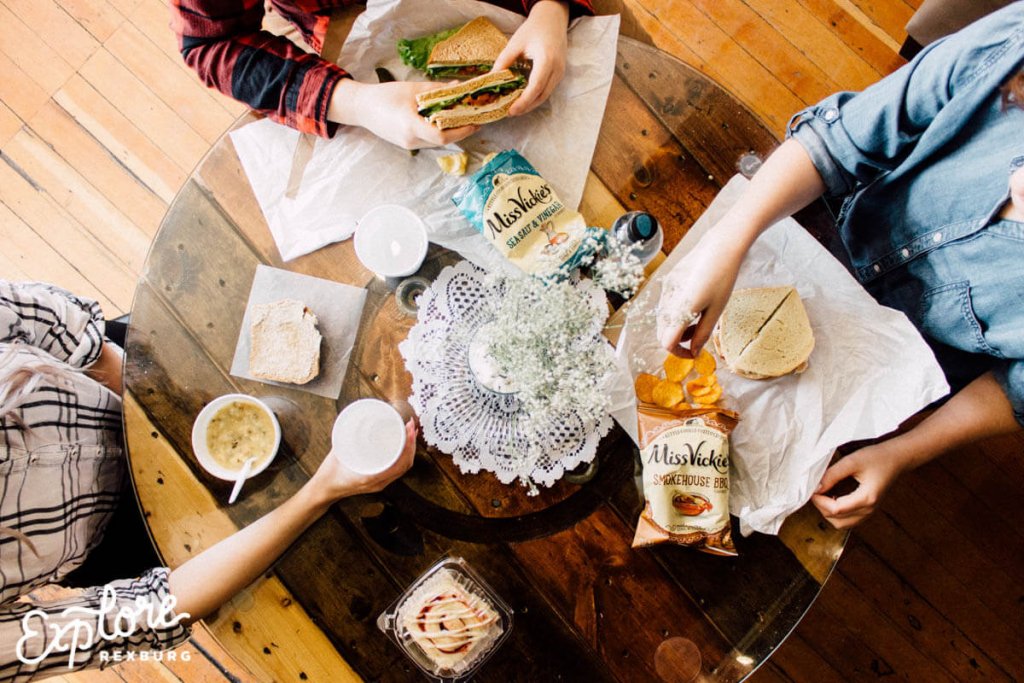 Karl and Chris have remodeled the store to give it the relaxing, laid-back atmosphere it has now. With free wifi and soft music, Great Harvest has given the community a quiet place where you can do your work and enjoy a warm slice of bread. Rexburg's Great Harvest isn't like the other Great Harvests out there. Each morning their bakers come in and take wheat curls and grind their flour. That's right, they don't buy any flour, dough extender or use any preservatives. All bread consists of only five main ingredients. They also use honey to keep the bread fresher longer. Everything that is on the menu board, they make that fresh morning, including their delicious soups.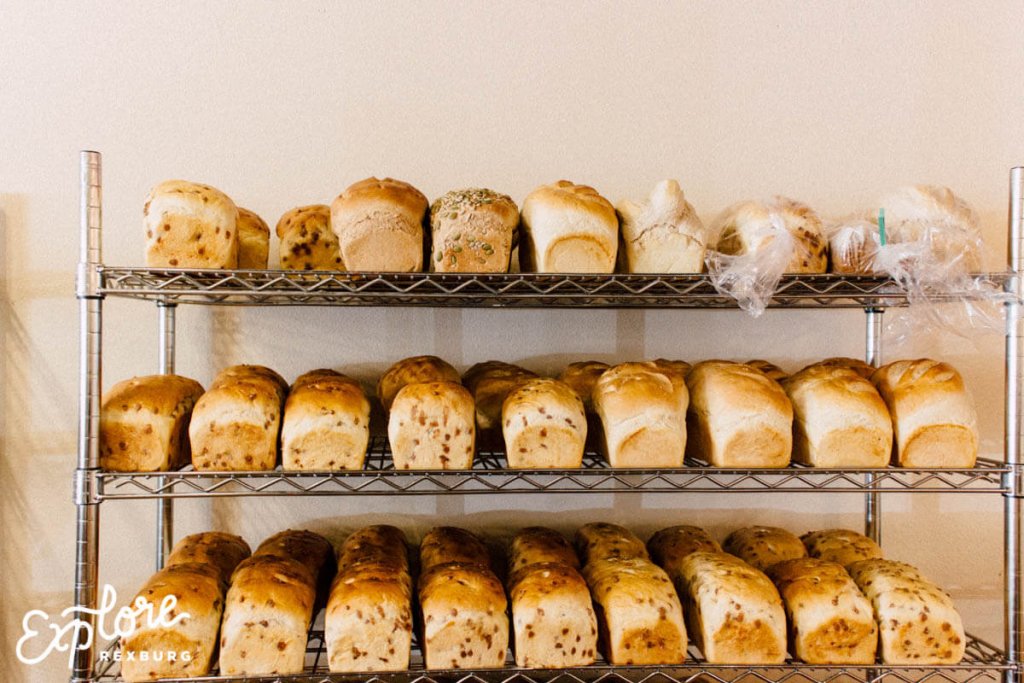 Having old fan favorites such as the Honey Whole Wheat, Dakota, Pumpkin Chocolate Chip, and Cinnamon Burst breads makes this the perfect place to get a gift for a loved one, or simply indulge for yourself. Great Harvest also has their own line of cookies, muffins, scones, cheesecake, hot chocolate, and marshmallows.
Giving Back
Karl and Chris don't sell day-old bread at their Great Harvest. Instead, they give it away to the women's shelter and even send their employees home with bread.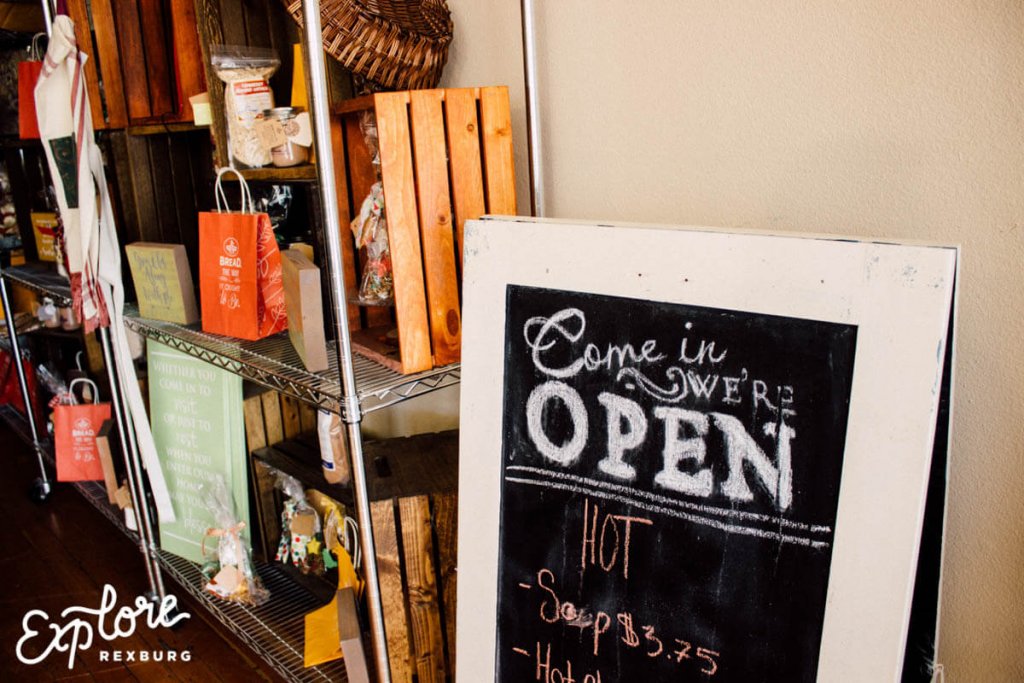 "The biggest advantage to owning your own store is being able to help others," said Chris. "Every week, we have customers come in that we are able to help. There are a lot of hungry kids in Rexburg and I did not know that before buying Great Harvest. I remember the very first month we had the bakery, a woman came in the store with her baby girl. It was February, freezing cold outside and when I saw her I knew she was in trouble. She kept standing at the counter and there was no one else there. I asked her, 'Can I do anything for you?' She said, 'Is there anything in the store for a $1.26?' And I looked at her and said, 'You can have anything in this store for a $1.26.' We loaded her up with a bunch of food and she was sobbing by the time she walked out of the store. The most rewarding thing is that sometimes a customer will come in and they are hurting. They need help and we are able to help them because we are the owners."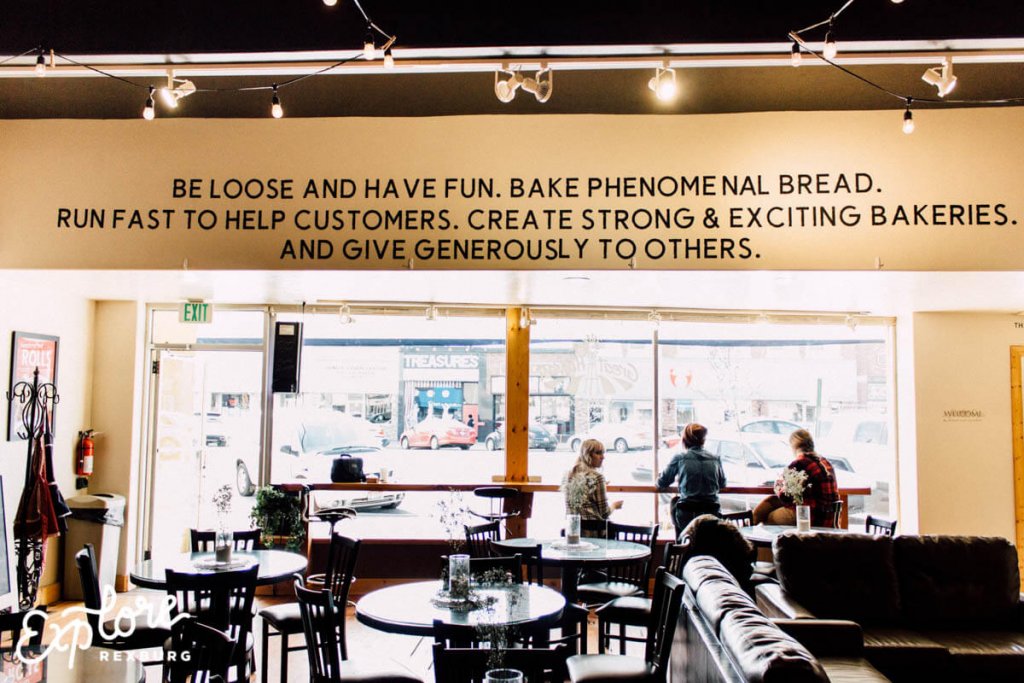 Located on Main Street across from the Romance Theater, Great Harvest is truly one of Rexburg's best-kept secrets. With hundreds of different options to choose from, Great Harvest should be on everyone's go-to list.
Keep up to date with Great Harvest by checking out their website and following them on Facebook and Instagram![/vc_column_text][/vc_column][/vc_row]