Here is your need-to-know guide to hiking Table Rock, also known as Table Mountain, in the Grand Tetons.
About the hike to Table Rock
Table Rock is one of the most popular hikes in the Grand Tetons. And with its breathtaking views, it's easily one of my favorite hikes. Unfortunately, the time we have to hike this beautiful trail is very limited. Because our summers here aren't too long, waiting until mid-August or early September to let the snow melt is a good idea.
Starting the hike, most people will climb up The Face, then make their way back along Huckleberry (another trail), making it an 11-mile loop. However, it is also possible to cut the hike down to 8 miles or make it as long as 14 miles. It all depends on which trail you take.
Personal note: Do not take The Face coming down.  There is a lot of loose rock which makes it very dangerous to hike downhill. Huckleberry is the considered the safer and more scenic route, and I agree. It's so beautiful!
Thunderstorms happen often during these summer months. The last mile and half of the hike are above the treeline and lack shelter, and because of this, it would be good to leave early in the morning. I personally would recommend leaving at around 8 am. This will allow you to get off the mountain before a storm hits and also well before dusk.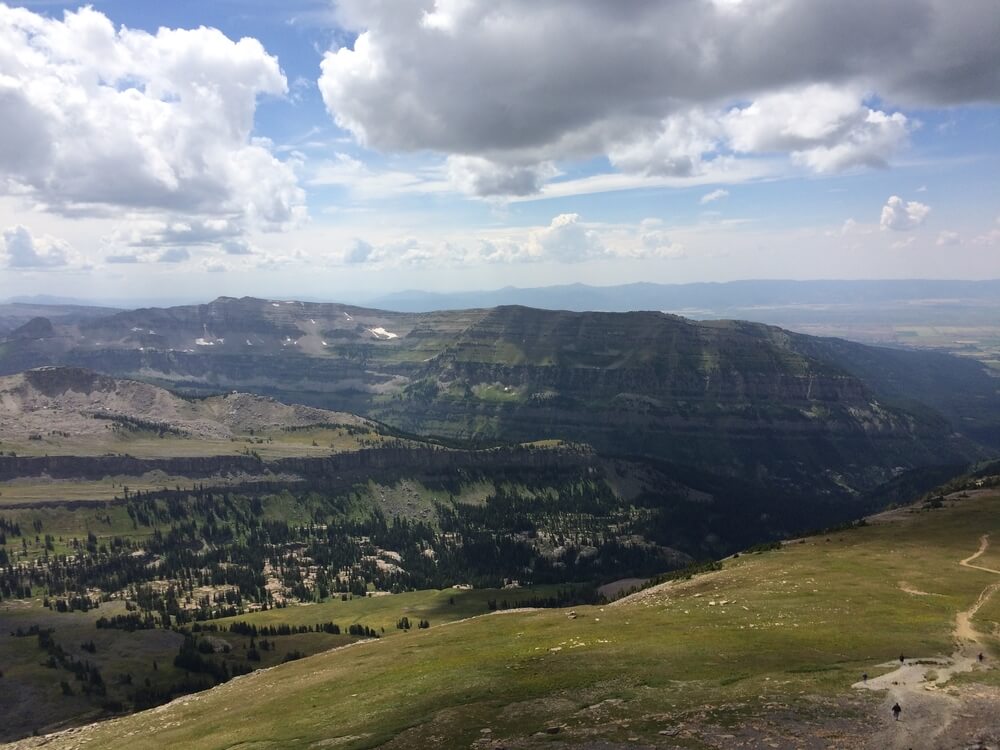 What to bring
Table Rock is a hike that can be done in one day, but it's still important to go prepared. Here are some things you should make sure to bring.
Pack plenty of water. I would suggest bringing a Camelbak.
Bring your own lunch. You can never go wrong with a PB&J, and I love to Hike with Cuties.
Bring a small first aid kit. You're better safe than sorry.
Hike with a buddy — it's always smart to hike with someone else.
And if you are pasty white like I am, bring some sunblock.
Wear sunglasses.
Apply and bring along some bug spray.

What to wear
When hiking, you are of course going to get warm. Athletic shorts or even leggings are appropriate. Feel free to wear a short sleeve or a tank top.
Bring a sweater that is wind and rain resistant! Although it may be near 90 degrees at the base of the trail, when you are at the top of the mountain it gets windy and chilly.
Another tip: your ears might get really cold. I have had friends that have to bring a beanie or even ear warmers because the cold hurts them.
Appropriate shoes. I'm not saying go out to REI and buy a $100 pair of hiking boots — wear shoes that are worn in! Side story: the first time my grandma hiked Table Rock, she wore cowgirl boots! I highly suggest you don't do that. Your feet won't forgive you!
Wear some sort of hat, like a baseball cap or even a beanie.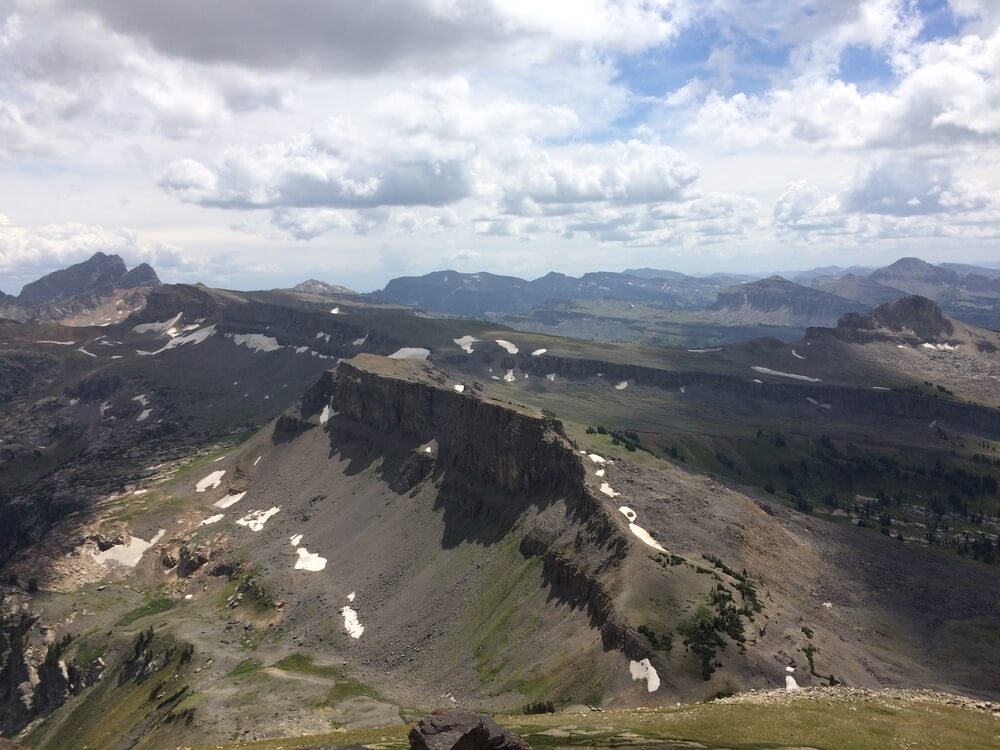 Directions
Head North out of Rexburg on Highway 20
Take Exit 339 towards Driggs/Jackson
Drive 41.4 miles until you get to Driggs
Turn left at East Little Ave/Ski Hill Road
After turning left onto East Little Ave, follow this road straight, you will enter Alta, Wyoming
After about 6.5 miles, you'll come to a sign for Teton Canyon road. Turn right here.
Continue on this road for about 4.4 miles until it dead-ends at the parking lot. At the northeast end of the parking lot you'll find the trailhead.
For more hikes, check out 100 Hikes within 100 Miles of Rexburg