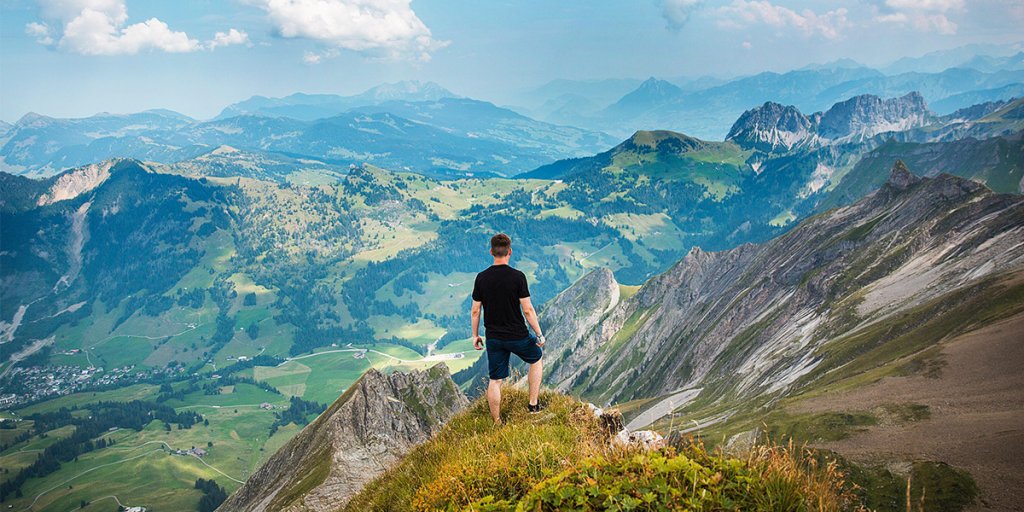 Are you the exploring type? Do you love being outside? Need a mini vacation? Or just plain want to get out of Rexburg for a couple of hours? Well do I have the answer for you!
Experience nature and leave your everyday stresses behind with an epic hiking trail. It doesn't matter if you're a skilled backpacker or an average Joe who wants to see what Mother Nature has to offer. There is a breathtaking trail out there for everyone.
Lace up those hiking boots, buy a map, and most importantly pack your sense of adventure because here are 100 hikes within 100 miles of Rexburg, Idaho.
1. Hidden Valley Loop
Location: Rexburg, ID
Length: 2 miles
Skill Level: Easy
2. Civil Defense Caves
Location: Rexburg, ID
Length: 4 miles
Skill Level: Easy
3. Ice Caves
Location: Rexburg, ID
Length: 2 miles
Skill Level: Moderate
4. Thousand Springs Trail and Castle Lake
Location: Rexburg, ID
Length: 9.6 miles
Skill Level: Moderate
5. Teton Dam Site
Location: Newdale, ID
Length: 6 miles
Skill Level: Easy
6. Green Canyon Hot Springs
Location: Newdale, ID
Length: 0.8 miles
Skill Level: Moderate
7. R Mountain
Location: Menan, ID
Length: 1.8 miles
Skill Level: Moderate
8. Cress Creek Nature Trail
Location: Ririe, ID
Length: 1.3 miles
Skill Level: Easy
9. Herbert Idaho Ghost Town
Location: Ririe, ID
Length: 2 miles
Skill Level: Moderate
10. Kelly Canyon Trail
Location: Ririe, ID
Length: 3.8 miles
Skill Level: Moderate
11. Stinking Springs
Location: Ririe, Idaho
Length: 5.0 miles
Skill Level: Moderate
12. Mesa Falls Nature Trail
Location: St. Anthony, ID
Length: 2.2 miles
Skill Level: Easy
13. Upper Mesa Falls Boardwalk
Location: St. Anthony, ID
Length: 0.6 miles
Skill Level: Easy
14. Henry's Lake Trail
Location: St. Anthony, ID
Length: 4.4 miles
Skill Level: Easy
15. Warm River Rail-Trail
Location: St. Anthony, ID
Length: 30.1 miles
Skill Level: Moderate
16. Yellowstone Branch Line Trail
Location: Ashton, ID
Length: 34 miles
Skill Level: Moderate
17. South Bitch Creek
Location: Ashton, ID
Length: 21.7 miles
Skill Level: Moderate
18. Conant Creek Pegram Truss Railroad Bridge
Location: Ashton, ID
Length: 30 miles
Skill Level: Moderate
19. Idaho Falls Greenbelt Loop
Location: Idaho Falls, ID
Length: 5.3 miles
Skill Level: Easy
20. Twentymile Lava Trail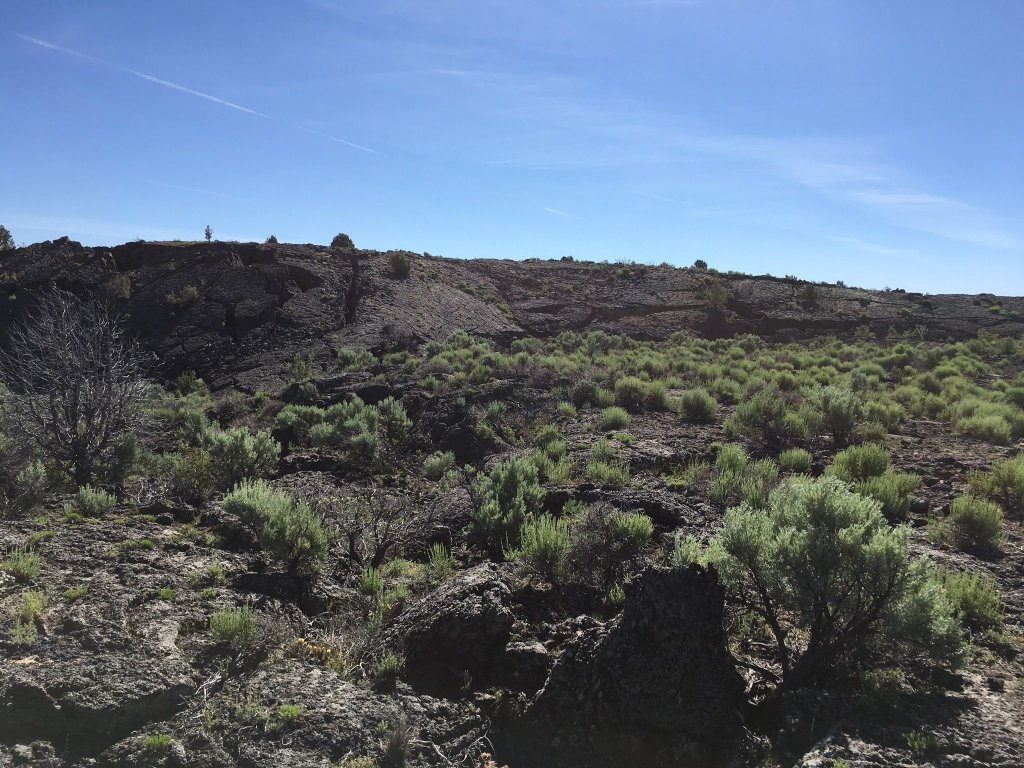 Location: Idaho Falls, ID
Length: 9.6 miles
Skill Level: Moderate
21. 17 Mile Cave
Location: Idaho Falls, ID
Length: 17 miles
Skill Level: Moderate
22. Black Canyon to Big Burns
Location: Idaho Falls, ID
Length: 12.8 miles
Skill Level: Moderate
23. South Fork Snake River Trail
Location: Idaho Falls, ID
Length: 14.2
Skill Level: Moderate
24. Firth River Bottoms
Location: Firth, ID
Length: 5 miles
Skill Level: Easy
25. Packsaddle Lake
Location: Driggs, ID
Length: 4.2 miles
Skill Level: Moderate
26. Devil's Stairs
Location: Driggs, ID
Length: 2.7 miles
Skill Level: Moderate
27. Aspen View Trail
Location: Driggs, ID
Length: 4.4 miles
Skill Level: Moderate
28. Waterfall Canyon Trail
Location: Swan Valley, ID
Length: 23.3 miles
Skill Level: Moderate
29. Rainey Creek Trail
Location: Swan Valley, ID
Length: 13.0 miles
Skill Level: Moderate
30. Darby Wind Caves
Location: Alta, WY
Length: 5.0 miles
Skill Level: Moderate
31. Sheep Bridge MTB Trail
Location: Alta, WY
Length: 2.0 miles
Skill Level: Easy
32. Cave Falls
Location: Alta, WY
Length: 0.8 miles
Skill Level: Easy
33. Death Canyon to Patrol Cabin
Location: Alta, WY
Length: 7.6 miles
Skill Level: Moderate
34. Lake Solitude Trail
Location: Alta, WY
Length: 16.4 miles
Skill Level: Hard
35. Palisades Lake
Location: Irwin, ID
Length: 15.6 miles
Skill Level: Easy
36. Bear Creek Hot Springs
Location: Irwin, ID
Length: 15.0 miles
Skill Level: Hard
37. Big Elk Creek Trail
Location: Irwin, ID
Length: 10.2 miles
Skill Level: Easy
38. Upper Snake Area
Location: Irwin, ID
Length: 9.9 miles
Skill Level: Moderate
39. Little Elk Creek Trail
Location: Irwin, ID
Length: 6.2 miles
Skill Level: Moderate
40. Indian Creek Trail
Location: Irwin, ID
Length: 1.0 miles
Skill Level: Moderate
41. Middle Canyon
Location: Howe, ID
Length: 0.8 miles
Skill Level: Easy
42. Sawtell Peak
Location: Island Park, ID
Length: 51.8 miles
Skill Level: Moderate
43. Harriman State Park
Location: Island Park, ID
Length: 1.8 miles
Skill Level: Easy
44. Henry's Fork – Box Canyon
Location: Island Park, ID
Length: 4.1 miles
Skill Level: Moderate
45. Henry's Fork – Harriman State Park
Location: Island Park, ID
Length: 1.8 miles
Skill Level: Easy
46. Island Park to Old Faithful
Location: Island Park, ID
Length: 39.5 miles
Skill Level: Hard
47. Oliver Peak
Location: Victor, ID
Length: 8.4 miles
Skill Level: Moderate
48. Rush Hour Trail
Location: Victor, ID
Length: 4.1 miles
Skill Level: Easy
49. Aldous Lake and Hancock Lake
Location: Spencer, ID
Length: 4.3 miles
Skill Level: Moderate
50. Coal Creek Meadows
Location: Wilson, WY
Length: 4.7 miles
Skill Level: Moderate
51. Moose Creek and Moose Lake
Location: Wilson, WY
Length: 18.7 miles
Skill Level: Moderate
52. Moose Meadows Trail
Location: Wilson, WY
Length: 9.9 miles
Skill Level: Moderate
53. Glory Peak
Location: Wilson, WY
Length: 3.5 miles
Skill Level: Hard
54. Black Canyon Trail
Location: Wilson, WY
Length: 13.1 miles
Skill Level: Moderate
55. Teton Pass Trail: Old Pass Road to Crater Lake
Location: Wilson, WY
Length: 2.5 miles
Skill Level: Moderate
56. Phillips Ridge Trail
Location: Wilson, WY
Length: 13.9 miles
Skill Level: Moderate
57. Bailey Lake Trail
Location: Alpine, WY
Length: 9.0 miles
Skill Level: Easy
58. Cherry Springs
Location: Pocatello, ID
Length: 2 miles
Skill Level: Easy
59. Corral Creek
Location: Pocatello, ID
Length: 4.5 miles
Skill Level: Moderate
60. West Fork Mink Creek to Gibson Mountain
Location: Pocatello, ID
Length: 17.7 miles
Skill Level: Moderate
61. Scout Mountain – East Fork of Mink Creek
Location: Pocatello, ID
Length: 13.1 miles
Skill Level: Moderate
62. Deep Creek Crest
Location: Pocatello, ID
Length: 5.0 miles
Skill Level: Moderate
63. Table Mountain Trail
Location: Jackson, WY
Length: 9.9 miles
Skill Level: Hard
64. Phelps Lake Trail
Location: Jackson, WY
Length: 7.0 miles
Skill Level: Moderate
65. Snow King Summit Via Slow Trail
Location: Jackson, WY
Length: 3.8 miles
Skill Level: Hard
66. Woods Canyon
Location: Jackson, WY
Length: 2.0 miles
Skill Level: Moderate
67. Tiny Hagen Trail
Location: Jackson, WY
Length: 4.5 miles
Skill Level: Easy
68. Munger Mountain Trail
Location: Jackson, WY
Length: 1.5 miles
Skill Level: Hard
69. Martin Basin
Location: Jackson, WY
Length: 11.0 miles
Skill Level: Hard
70. Lower Sheep Creek Canyon
Location: Jackson, WY
Length: 1.2 miles
Skill Level: Moderate
71. Mount Hunt Divide Via Death Canyon Trail
Location: Jackson, WY
Length: 22.7 miles
Skill Level: Hard
72. Granite Canyon Trail
Location: Teton Village, WY
Length: 10.7 miles
Skill Level: Moderate
73. Coffin Lakes
Location: West Yellowstone, MT
Length: 10.0 miles
Skill Level: Moderate
74. Targhee Creek Trail
Location: West Yellowstone, MT
Length: 4.0 miles
Skill Level: Easy
75. Johnson Lake Trail
Location: West Yellowstone, MT
Length: 5 miles
Skill Level: Moderate
76. Hilgard Basin Trail
Location: West Yellowstone, MT
Length: 18 miles
Skill Level: Moderate
77. Skyline Trail
Location: West Yellowstone, MT
Length: 41.6 miles
Skill Level: Hard
78. Craters of the Moon National Monument and Preserve
Location: Arco, ID
Length: 0.6 miles
Skill Level: Easy
79. Tre Molds Trail
Location: Arco, ID
Length: 2.2 miles
Skill Level: Easy
80. South Fork of Tin Cup Creek
Location: Freedom, ID
Length: 10 miles
Skill Level: Moderate
81. Hidden Falls Trail
Location: Moose, WY
Length: 5 miles
Skill Level: Moderate
82. Cascade Canyon Trail
Location: Moose, WY
Length: 12.3 miles
Skill Level: Hard
83. Alaska Basin Trail
Location: Moose, WY
Length: 15.2 miles
Skill Level: Moderate
84. Jenny Lake Trail
Location: Moose, WY
Length: 7.4 miles
Skill Level: Easy
85. Cunningham Cabin
Location: Moose, WY
Length: 1.5 miles
Skill Level: Easy
86. Surprise and Amphitheater Lakes Trail
Location: Moose, WY
Length: 9.2 miles
Skill Level: Hard
87. Taggart Lake Trail
Location: Moose, WY
Length: 3.9 miles
Skill Level: Hard
88. Paintbrush Canyon & String Lake Loop Trail to Lake Solitude
Location: Moose, WY
Length: 21 miles
Skill Level: Moderate
89. Leigh Lake Trail
Location: Moose, WY
Length: 7.1 miles
Skill Level: Easy
90. Red Hills / Lavender Hills
Location: Kelly, WY
Length: 4.5 miles
Skill Level: Moderate
91. Shadow Mountain
Location: Kelly, WY
Length: 9 miles
Skill Level: Moderate
92. American Falls
Location: American Falls, ID
Length: 1.2 miles
Skill Level: Easy
93. Middle Ridge Trail / Greys Peak
Location: Grover, WY
Length: 12 miles
Skill Level: Hard
94. Meadow Lake
Location: Leadore, ID
Length: 2 miles
Skill Level: Moderate
95. Boundary Creek to Buffalo Lake Trail
Location: Yellowstone National Park, WY
Length: 33.8 miles
Skill Level: Easy
96. Fall River Basin Trail
Location: Yellowstone National Park, WY
Length: 15.8 miles
Skill Level: Moderate
97. Bechler Meadows Loop Trail
Location: Yellowstone National Park, WY
Length: 13.7 miles
Skill Level: Moderate
98. Bechler River Trail
Location: Yellowstone National Park, WY
Length: 48.6 miles
Skill Level: Hard
99. Dunanda Falls and Silver Scarf Falls Trail
Location: Yellowstone National Park, WY
Length: 17.1 miles
Skill Level: Hard
100. Gneiss Creek Trail
Location: Yellowstone National Park, WY
Length: 28 miles
Skill Level: Moderate