Photos via Van Visual Media for Explore Rexburg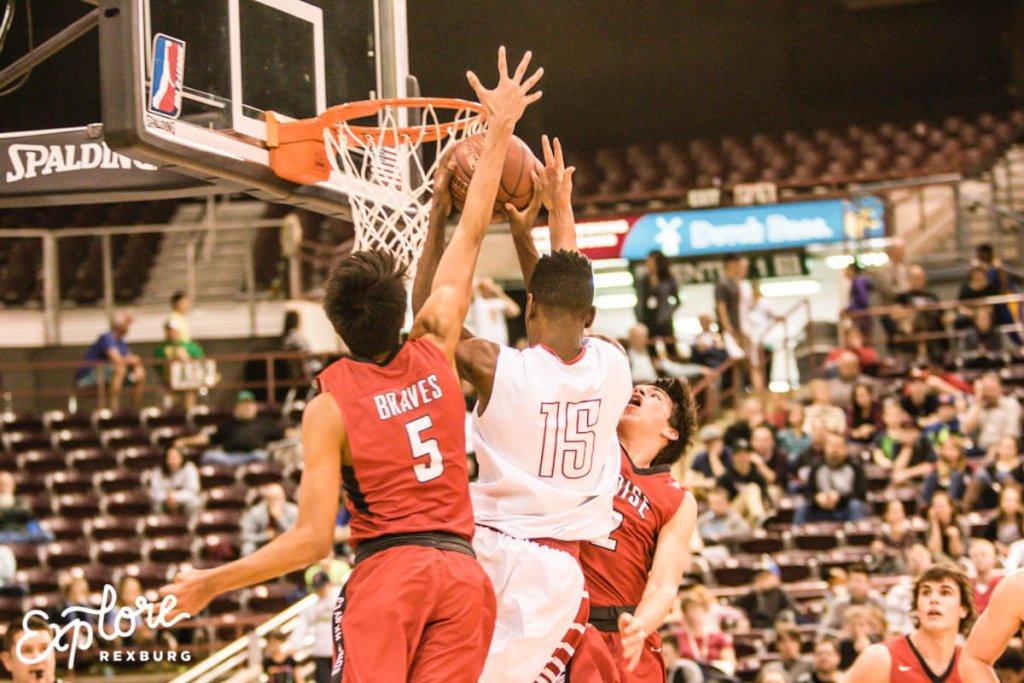 Nothing swells the hometown pride quite as much as seeing one of our own get recognized. In the case of Jaxon Edelmayer, not only has he been recognized for his incredible basketball talent…he has also been selected to play on Dante Exum's Adidas Uprising team.
Besides the brand name recognition and the myriad sponsorship opportunities by playing under Adidas, the Uprising League is a star-studded cast. In addition to Exum, NBA players Derrick Rose, James Harden, Andrew Wiggins, and more other have Adidas teams. Dante Exum's 17U team is comprised of talent selected from mostly Utah; Edelmayer is just one of two Idaho basketball players selected.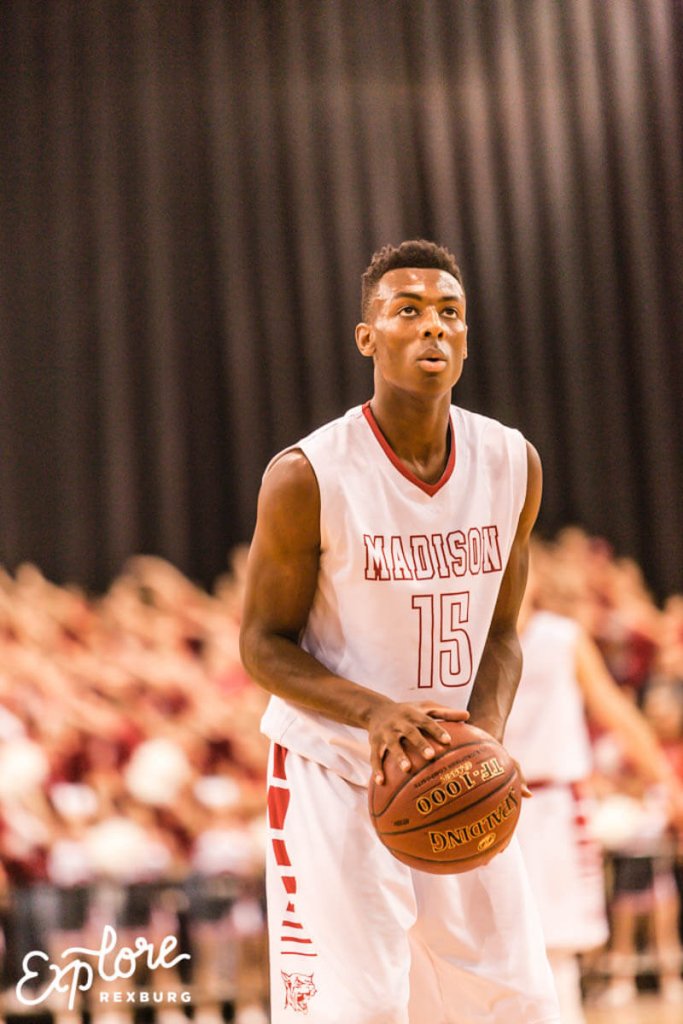 "It feels great, honestly," Edelmayer said of this amazing opportunity. "I was pretty pumped after I looked into it more and found out more about it."
Edelmayer and the rest of Exum's team will compete against other up-and-coming players selected for this premier league. They are scheduled to play in the Adidas Gauntlet Series in Dallas April 21 – 23. The Regional Qualifiers will take place May 26 – 29 in Los Angeles, which leads to the Gauntlet Finale and, ultimately, the Summer Championships. Edelmayer is up to the challenge.
"At first it's nerve-wracking thinking about it," he said. "But at the same time,  we're more excited. I feel like I'm ready."
"My overall goal is to just get more exposure and get more opportunities at colleges," he continued.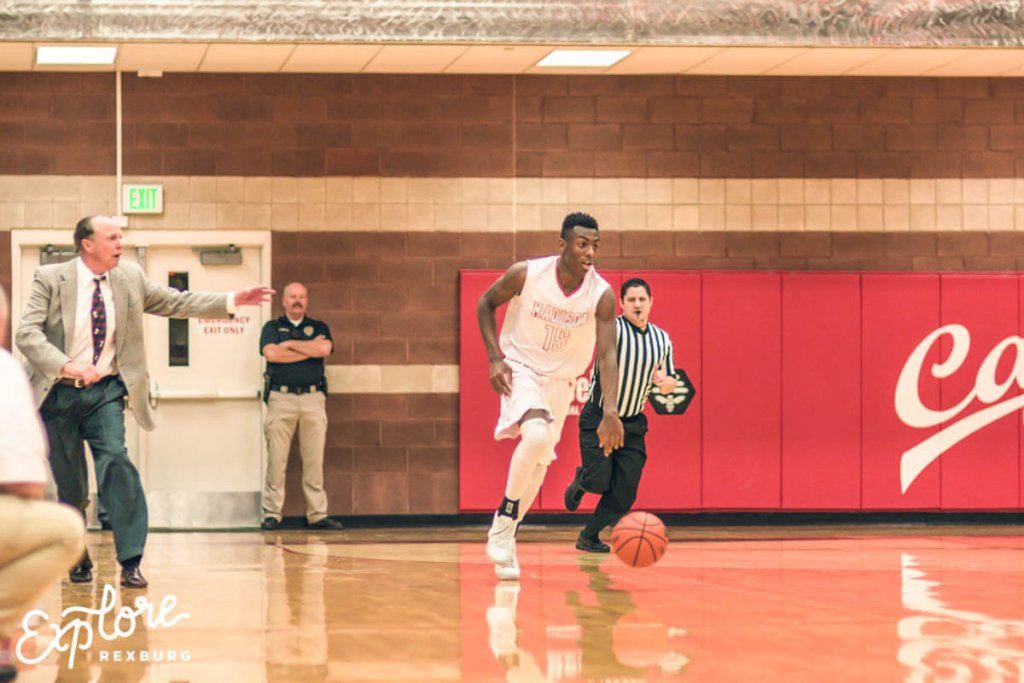 The Adidas premier basketball programs, such as this, has graduated such NBA stars as Kyle Lowry, Damian Lillard, Justise Winslow, and of course Dante Exum, Andrew Wiggins, and James Harden. Last year Frank Jackson (Lone Peak High School), a freshman point guard at Duke, played on this same Exum team.  International camps have done the same for 93 first and second-round draft picks, including Brandon Ingram, Serge Ibaka, and Thon Maker.
So to say the possibilities are exciting would be putting it lightly.
Before the first Gauntlet series, there is a lot of work in store for Edelmayer and his teammates. Every weekend, he goes down to Utah to practice at the University of Utah. As looming as the first tournament may be, he is aware of both the cost and reward of the league.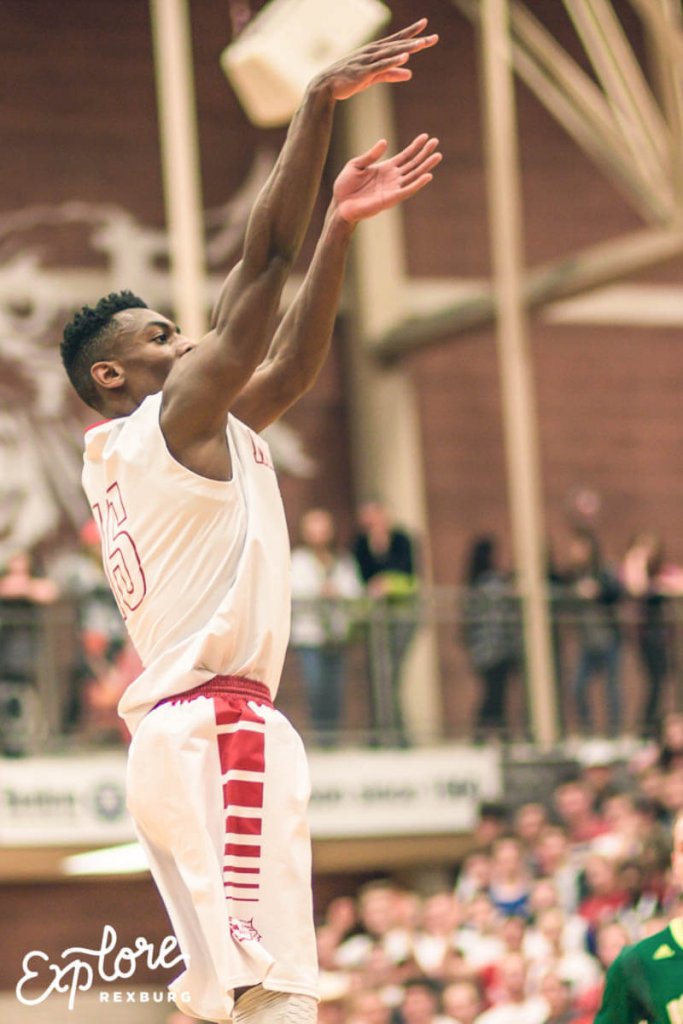 "It's actually a great program and a great opportunity for me," Edelmayer said. "In our first (tournament) we have the top 39 players in the country going to this tournament, and we're going to be playing a bunch of really good kids."
As a community, we are proud of Edelmayer and will be cheering him on as he travels this path of opportunity. And of course, we are grateful for him, his skill set, and his inspiring humility as he has done so much for our local Madison High School.
"I'm going to miss high school basketball because of my friends," he said. "We had good chemistry because we played together for so long. I'm definitely going to miss that, but I'm definitely excited for this opportunity to move on."
For additional information on the Adidas Uprising league, visit http://adidasuprising.com/