The last time Lindsey Stirling performed in Rexburg was in October of 2015. On Friday, January 19, Lindsey will take the stage again at the BYU-Idaho Hart Auditorium in Rexburg. She will perform to a sold-out crowd of over 4,000 fans from Rexburg and surrounding areas. One of her most recent albums, "Brave Enough" will undoubtedly claim the spotlight.

Lindsey Stirling's Rise to Stardom
Lindsey Stirling's rise to fame began in 2012 when she released her music video "Crystallize". This music video quickly became one of YouTube's most watched videos of 2012, finishing at number 8.  In 2013, her cover of "Radioactive" with Pentatonix won Response of the Year in the YouTube Music Awards.  This boosted her career even further along. Lindsey has a never-before-seen style of mixing classical violin with electronica/dubstep, all while dancing across the stage. This unique style has drawn in millions of fans.  According to her official page, "On stage, Stirling moves with the grace of a ballerina but works the crowd into a frenzy, 'dropping the beat' like a rave fairy."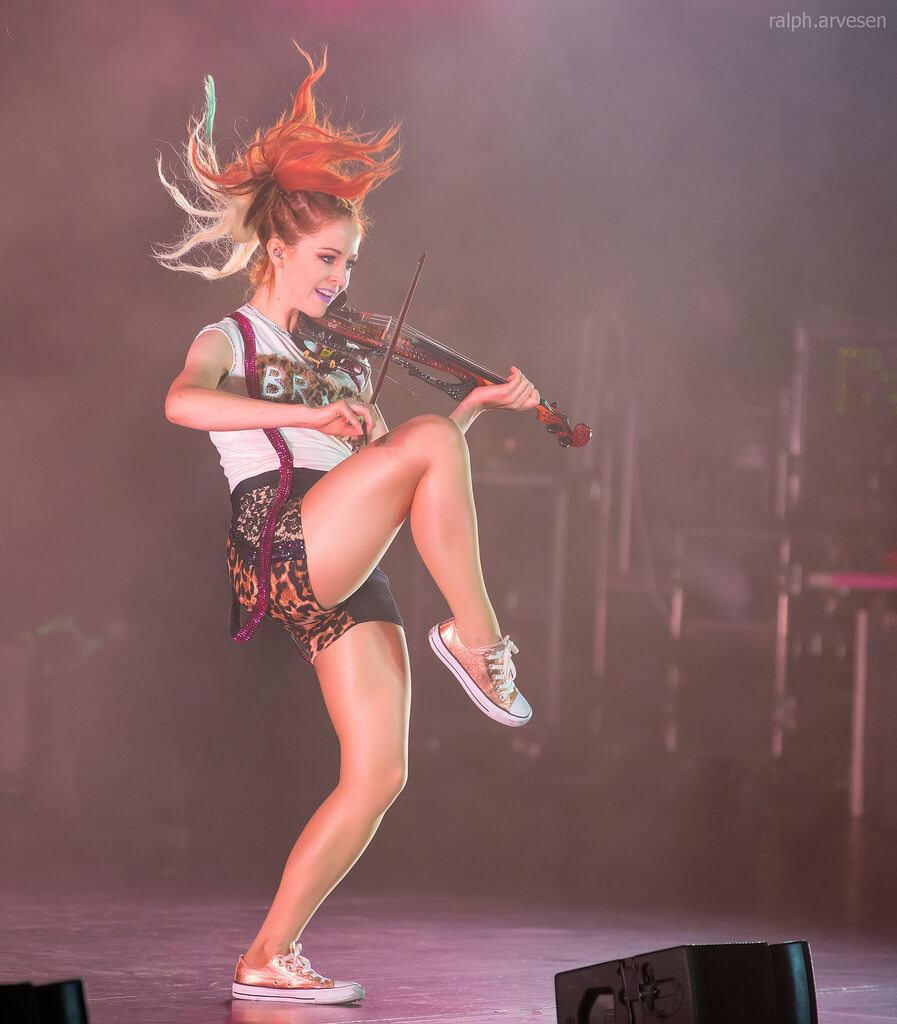 Over the years, Stirling's YouTube channel has gained over 10 million subscribers and over 2 billion total views. Her albums have been rated Gold by the RIAA.  She has also debuted in the top 5 of the Billboard's Top 200 album chart multiple times.  Her albums have reached #1 on multiple charts, including Billboard's Dance/Electronic chart, Billboard's Classical Album Chart, and iTunes Album Chart.
Lindsey has also released her first book, "The Only Pirate at the Party," a New York Times' best seller.  Her tours have sold over 500,000 headline tickets worldwide. Lindsey even competed and finished second on Dancing With The Stars.

Things to Know About the Show
Come enjoy what her official website calls, " a new music world where modern classical meets the infectious energy of dance and electronica."  The show will be Friday, January 19 at 7:30 p.m. in the BYU-Idaho Hart Auditorium.  Admission is $20 for students and $35 for the general public.  In addition, a pre-show dinner is available at 6 p.m. in the MC special events room for $16 extra.