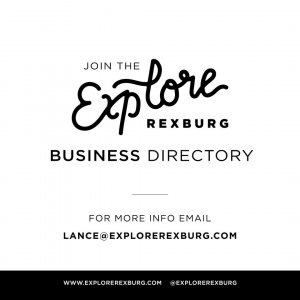 What's in a name?  How about everything someone needs to locate, contact, explore and support your business!
In response to requests from numerous clients of our parent company, On May 15th Explore Rexburg will be launching a local business directory designed to help people locate businesses with a simple click.
Explore Rexburg is quickly becoming the go-to website for everything Rexburg. It just makes sense for those seeking your business to have a local directory on the same page they are looking for other Rexburg based information.
To find out more about how to take advantage of this opportunity, send an email to lance@explorerexburg.com.