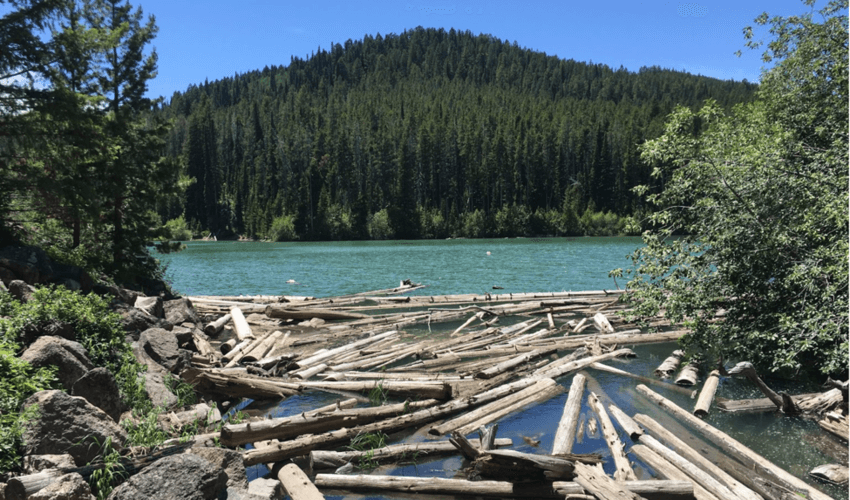 Southeast Idaho is filled with some of nature's most beautiful creations. Packsaddle Lake in the Targhee National Forest is one of these destinations that outshines the others. Located only about an hour from BYU-Idaho campus, this day hike destination should be one to add to your Rexburg bucket list.
This scenic day trip will take you through the farmlands and forests of southeast Idaho to reach the top of the Packsaddle Lake trailhead. From there it's only a short 15-minute hike down to the crystal blue waters of this glacial lake.
For the brave souls who are looking for a little more excitement when they reach the lake, there is a rope swing that will send you flying over the frigid waters.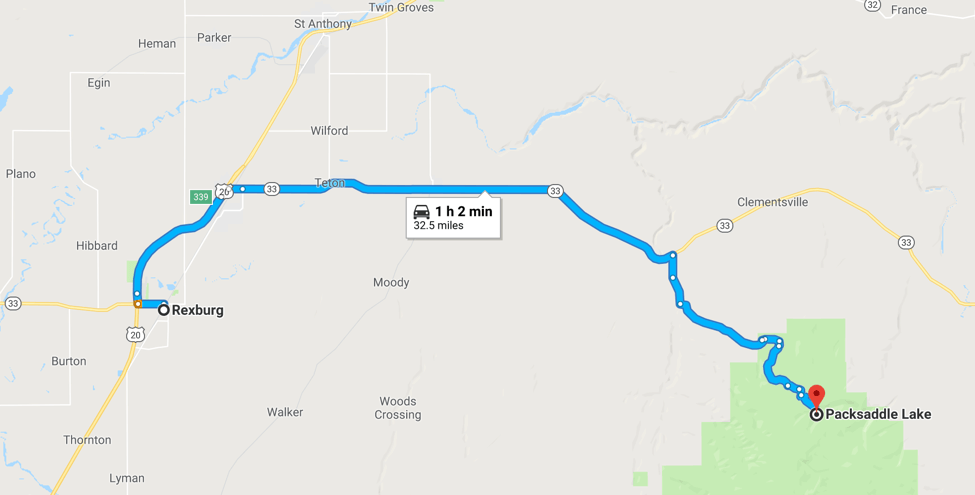 For those who aren't brave enough to brave the frigid glacier water, there is still plenty to do. You could slackline or hammock among the many trees which surround the lake. Packsaddle is also a popular spot for people who enjoy dirt biking and motorsports. With various trails to ride and the lake to fish or swim, there is something for everyone.
This day trip is great for those who are short on time as you can still experience the beauty of nature and go to class or work on the same day. With breathtaking views and memories to be made, Packsaddle lake will not be a disappointment.
For another day trip idea, check out our Kelly Canyon story.