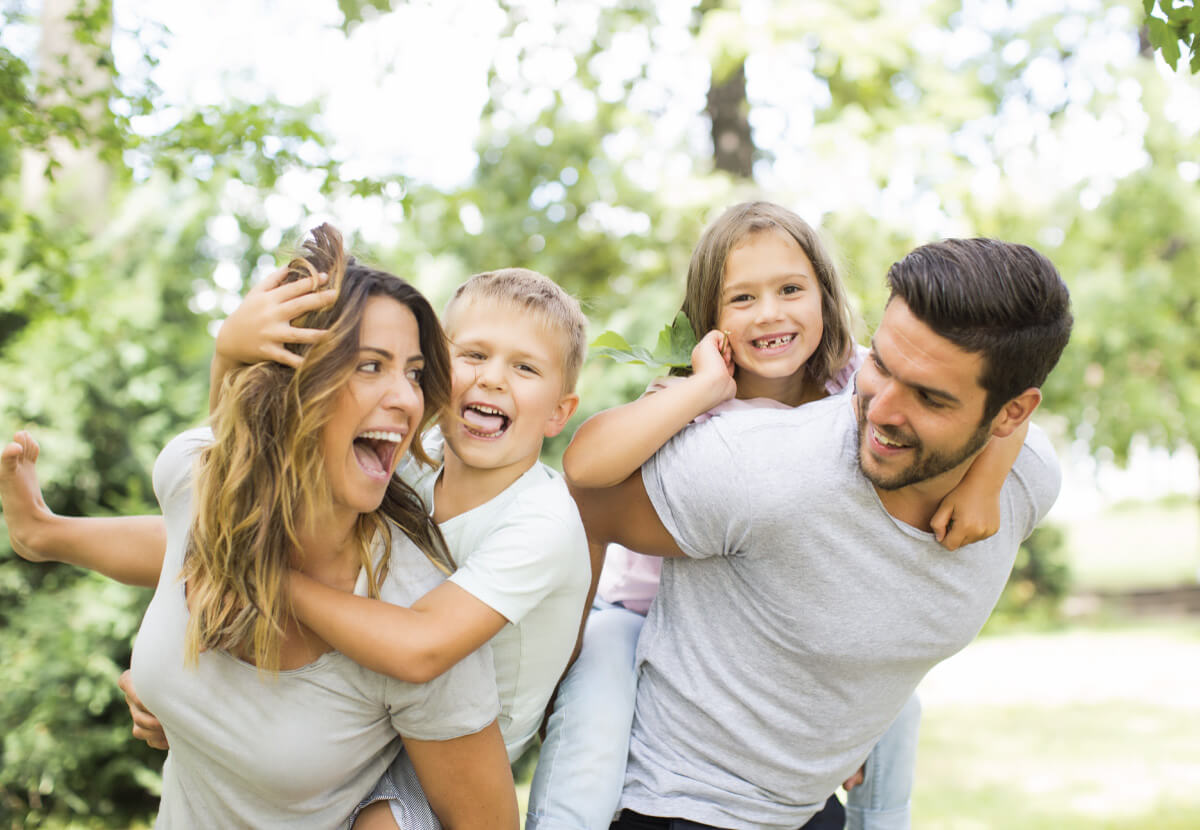 Of all the many hidden gems in Rexburg, Adoption.com just may be one of the most brilliant. As the most-used adoption site in the world, it is a platform that provides content for the entire adoption community.
Adoption.com CEO Nathan Gwilliam wrote the business plan for the organization when he was a student at BYU. His plan won the BYU Business Plan Competition in 1997, and he has been running the website ever since. Concerning the need that the website fills, Gwilliam lays heavy emphasis on connections.
"We need to be connected with the right adoption professionals that can help us," Gwilliam says. "We can be connected with the content and the information and the resources and support that would not be normally available to us in our traditional spheres of influence."
Connecting the adoption community
Adoption.com acts as a crossroads of those wishing to adopt and those who may need to put a child up for adoption. Apart from message boards, forums, and directories of adoption agencies and attorneys, the site promotes adoption community interaction.
"We have a section of our site called Parent Profiles," Gwilliam says. "Families that want to adopt will create a profile. They can upload photos and videos and get recommendations and endorsements. And then the women that are pregnant and considering adoption can go and choose the right family."
Adoption.com doesn't only cater to domestic infant adoptions, but to all aspects of adoptive services. This includes foster adoption and international adoption.
"The website has a photo listing of children waiting to be adopted from orphanages around the world and foster homes in the United States," Gwilliam says. "And many different agencies list children in that photo listing."
"We have thousands of children in that photo listing," he adds. "Then families can go and find a child that might fit their specific needs to adopt."

How difficult is it to adopt?
Another form of adoption is stepparent or relative adoption. Gwilliam says this is a relatively easy way to adopt, if it is not contested. Foster adoption, he adds, is also comparatively inexpensive. But since 2007, the number of yearly international adoptions have dropped from 21,000 to 5,500. And it isn't because the need or desire is not there.
"A lot of times, people think, 'When we regulate, we're going to make things better,'" Gwilliam says. "I'm sure that's what a lot of people thought when they implemented the Hague Convention on Intercountry Adoption."
When the Hague Convention on Intercountry Adoption took effect in the U.S. on April 1, 2008, it was "to safeguard intercountry adoptions." Gwilliam sees the new regulations as a stumbling block to helping children internationally.
"What people forget to take into account is when you make things that much more difficult, and add that much more friction in a process, it radically reduces the number of people who who are able to do it," he says.
Adoption.com helps make adoption a reality
Adoption is still a very real possibility for those who wish to do so, however. And the brains behind adoption.com — Gwilliam, his team, and the adoption community at large — aim to bridge any gaps and facilitate the process.
"There are currently 100,000 children in the United States today in foster care that are free and clear to be adopted," Gwilliam says. "There's a lot of opportunity for people to do good and help out some children in need in that situation."
Adoption.com even runs one of largest adoption reunion registries. Although a person may not know the names of his/her birth parents, other information such as a birthdate or hospital name can help.
"We've helped thousands of people to reunite through that system," Gwilliam says.
The website works on a national level, but even here in Rexburg, Gwilliam has seen some fruits of their labor. He recalled an experience from just a few weeks ago.
"(The family) walked in our front door without scheduling an appointment and brought their little baby in," Gwilliam recounts. "We got to hold that baby and see the baby right after birth. It's rare that we get to do that. That was very rewarding, to actually see a family with their child."
If you are considering adoption services, Explore Rexburg encourages you to visit www.adoption.com to learn more about this incredible organization.