[vc_row type="in_container" full_screen_row_position="middle" scene_position="center" text_color="dark" text_align="left" overlay_strength="0.3″][vc_column column_padding="no-extra-padding" column_padding_position="all" background_color_opacity="1″ background_hover_color_opacity="1″ column_shadow="none" width="1/1″ tablet_text_alignment="default" phone_text_alignment="default" column_border_width="none" column_border_style="solid"][vc_column_text]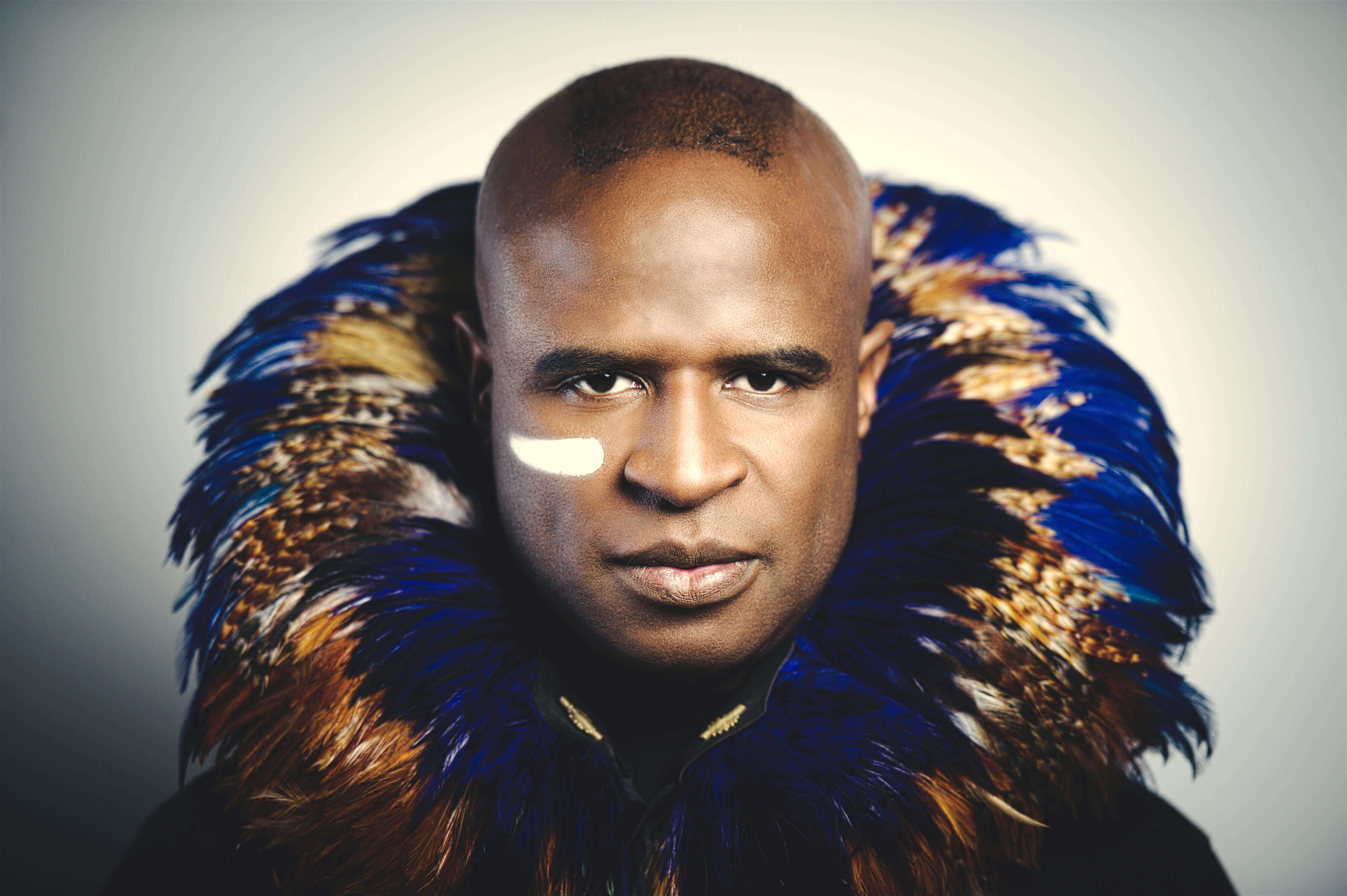 YouTube sensation Alex Boye will perform Friday, May 5, at 7:30 PM in the Hart Auditorium at Brigham Young University-Idaho in Rexburg. With more than 200 million total YouTube views and counting, Alex Boye is "Africanizing" the pop landscape, infusing the explosive rhythms and various languages of his ancestral continent.
"Both of my parents were born in Nigeria, and I lived there for several years of my early childhood," said Boye. "But even with that strong Nigerian background, I never focused on the African culture in any of my music before. As a singer and artist, I've always been this British guy who has lived in the U.S., recently became a citizen and so in essence I'm also African American. For years, my mother urged me to put some African influence into my music, but I kept insisting that it wasn't a commercially viable genre.
"I've done everything else—jazz, pop, hip hop, gospel, heavy metal, even emo—and then I got a phone call from ThePianoGuys wanting me to be in their video singing Swahili," he added. "The resulting success of the 'Peponi' video had been the biggest response to any of the music I had ever done up to that point, and it's exciting to see so many people responding to pop with an African twist. I'm humbled by this opportunity to expand my musical scope and reach so many people who are enthusiastic about my new journey."
The success spawned by that single video has since been eclipsed by the release of "Let It Go," among others. Alex Boye's original musical journey began during his early years in the Tottenham neighborhood, where he was influenced in his teen years by Motown (particularly Stevie Wonder and Marvin Gaye) and other soul greats like James Brown, Jackie Wilson and Otis Redding.
He launched his professional career in 1995 as the lead singer of the European boy band Awesome. The band performed at local dances and other small venues until 1996 when they won a vocal competition on Capitol Radio, London's largest radio station. Awesome signed to Universal Records Europe and released three singles from their debut album "Rumors," which made the Top Ten on various pop charts throughout Europe. Boye is gratified by the response to his Africanized versions of pop songs and the commercial opportunities they are opening for his career.
"I think above all, people respond to an artist's honesty and integrity, and I feel like I am being true to myself in a way I have never been," he said. "Thinking about other artists, when you have Aretha sing a song, or when Whitney sang to a full stadium, or when Dylan sings 'Blowing in the Wind,' those are spiritual moments too.
"What I'm doing now is taking those big arena type songs I sang with Awesome and mixing them with the joyful vibe of African music. The ultimate goal is to make people feel good and give them a few moments of uplift, which as I've discovered over the years, can have transforming and even lifesaving potential. I'm glad I finally listened to my mom and it feels good to be home."
Tickets for the Center Stage concert are $16 to $20 for the general public and $8 to $10 for BYU-Idaho students. A preshow dinner for an extra $16 will be held at 6 PM in the Manwaring Center Special Events Room. Tickets may be purchased at the BYU-Idaho Ticket Office, by calling (208) 496-3170 or online at tickets.byui.edu.[/vc_column_text][/vc_column][/vc_row][vc_row type="in_container" full_screen_row_position="middle" bg_color="#e5e5e5″ scene_position="center" text_color="dark" text_align="left" overlay_strength="0.3″][vc_column column_padding="no-extra-padding" column_padding_position="all" background_color_opacity="1″ background_hover_color_opacity="1″ column_shadow="none" width="1/3″ tablet_text_alignment="default" phone_text_alignment="default" column_border_width="none" column_border_style="solid"][image_with_animation image_url="6195″ alignment="" animation="Fade In" box_shadow="none" max_width="100%"][/vc_column][vc_column column_padding="no-extra-padding" column_padding_position="all" background_color_opacity="1″ background_hover_color_opacity="1″ top_margin="4%" column_shadow="none" width="2/3″ tablet_text_alignment="default" phone_text_alignment="default" column_border_width="none" column_border_style="solid"][vc_column_text]This article has been published and shared in partnership with BYU-Idaho's Center Stage. For additional event information or to buy tickets, please visit Center Stage online.[/vc_column_text][/vc_column][/vc_row]