Thousands of students, thousands of cars. In a small town like Rexburg the number of parking spots are limited and this can cause a serious problem. As the student population in Rexburg has grown in recent years, so has the issue of where to park your car. The race to obtain a parking permit has become increasingly challenging. Street passes, campus parking passes, and apartment parking passes are all selling out within a few days. This is leaving several students frustrated and without a place to park their car.
The good news is that there is hope for the future of this parking crisis. According to BYU-Idaho media relations & campus communication manager Brett Crandall, one of the most ancient buildings on campus is soon to be torn down in order to create additional parking for students and faculty.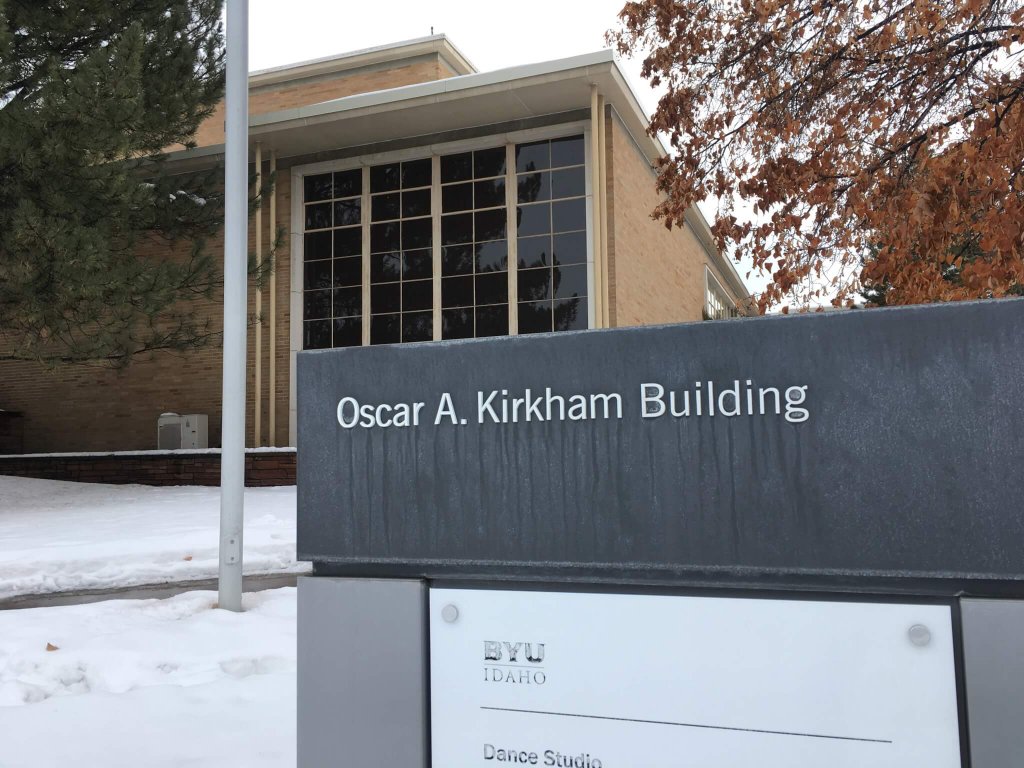 The Kirkham building was built in 1959, making it one of the oldest buildings on campus. The building was named after Oscar A. Kirkham, who served in the presidency of the seventy for the Church of Jesus Christ of Latter-Day Saints. One of his first jobs was teaching music at Ricks Academy from 1903-1906.
The Kirkham is also known for playing host to one of the most notable speakers to ever visit Rexburg, Eleanor Roosevelt in 1959. In addition, the building was also used as a clothing and bedding distribution center when the Teton Dam flooded in 1976. The Kirkham has served many great purposes since it was built. However, its time has come to a close.
The official timeline for the demolition of the Kirkham has not yet been released, but is anticipated to happen in 2019. And while some will inevitably mourn the loss of the Kirkham, there are many students and faculty members who are very excited about the much needed additional parking.