[vc_row type="in_container" full_screen_row_position="middle" scene_position="center" text_color="dark" text_align="left" overlay_strength="0.3″][vc_column column_padding="no-extra-padding" column_padding_position="all" background_color_opacity="1″ background_hover_color_opacity="1″ column_shadow="none" width="1/1″ tablet_text_alignment="default" phone_text_alignment="default" column_border_width="none" column_border_style="solid"][vc_column_text]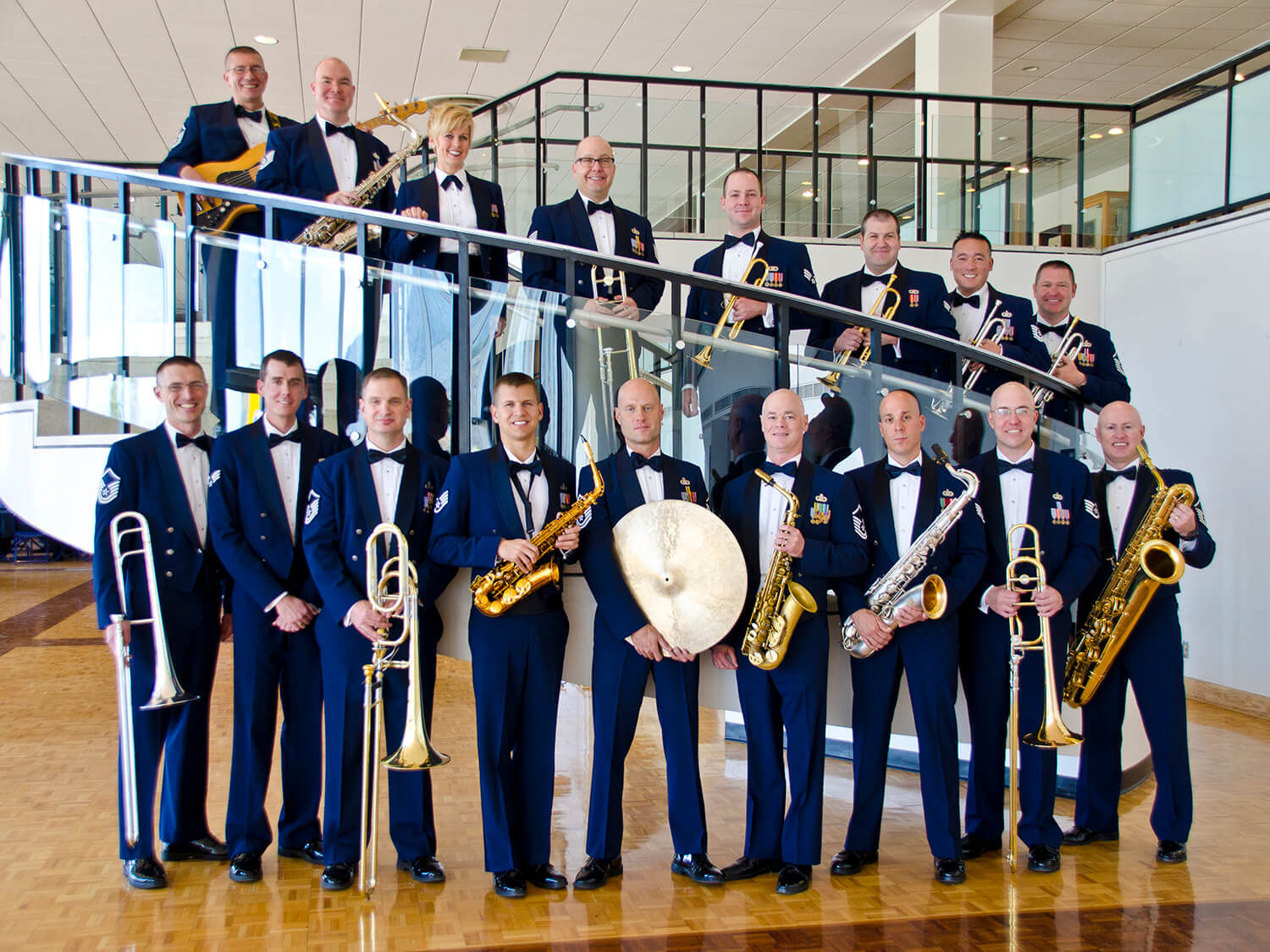 REXBURG—The U.S. Air Force Academy Falconaires big band will perform a free concert Thursday, April 27, 7:30 p.m. in the Kirkham Auditorium at Brigham Young University-Idaho in Rexburg.
"An Evening of Big Band Jazz" will be performed by the professional musicians and servicemen who belong to the Falconaires, a big band that is based at the Air Force Academy in Colorado Springs, Colorado.
The concert is sponsored by the Center Stage Performing Arts Series at BYU-Idaho. Although the concert is free, tickets for the performance are required. Tickets may be obtained at the BYU-Idaho Ticket Office, by calling 496-3170 or online attickets.byui.edu.
All seats will be released at 7:20 p.m. and people in the stand-by will be admitted until all seats are filled. No children under 4 will be admitted.[/vc_column_text][/vc_column][/vc_row][vc_row type="in_container" full_screen_row_position="middle" bg_color="#e5e5e5″ scene_position="center" text_color="dark" text_align="left" overlay_strength="0.3″][vc_column column_padding="no-extra-padding" column_padding_position="all" background_color_opacity="1″ background_hover_color_opacity="1″ column_shadow="none" width="1/3″ tablet_text_alignment="default" phone_text_alignment="default" column_border_width="none" column_border_style="solid"][image_with_animation image_url="6195″ alignment="" animation="Fade In" box_shadow="none" max_width="100%"][/vc_column][vc_column column_padding="no-extra-padding" column_padding_position="all" background_color_opacity="1″ background_hover_color_opacity="1″ top_margin="4%" column_shadow="none" width="2/3″ tablet_text_alignment="default" phone_text_alignment="default" column_border_width="none" column_border_style="solid"][vc_column_text]This article has been published and shared in partnership with BYU-Idaho's Center Stage. For additional event information or to buy tickets, please visit Center Stage online.[/vc_column_text][/vc_column][/vc_row]