Have you ever played "tourist" in your own town? I highly recommend it. Not only does it give you something fun to do on a Saturday, but you learn a lot about the area you live in. I'm talking best local ma and pa shops, historical figures who've passed through town, ghosts that haunt your home and how far we've come as a society (hint, very far!)
You might be a born and bred citizen looking for something fun to do this weekend. Or maybe you're planning a trip to Rexburg and need some direction. Whatever the case, we've got you covered! Whether you live here or you're just passing through, Rexburg, Idaho has a variety of hidden gems (pun intended!) that you need to check out!
---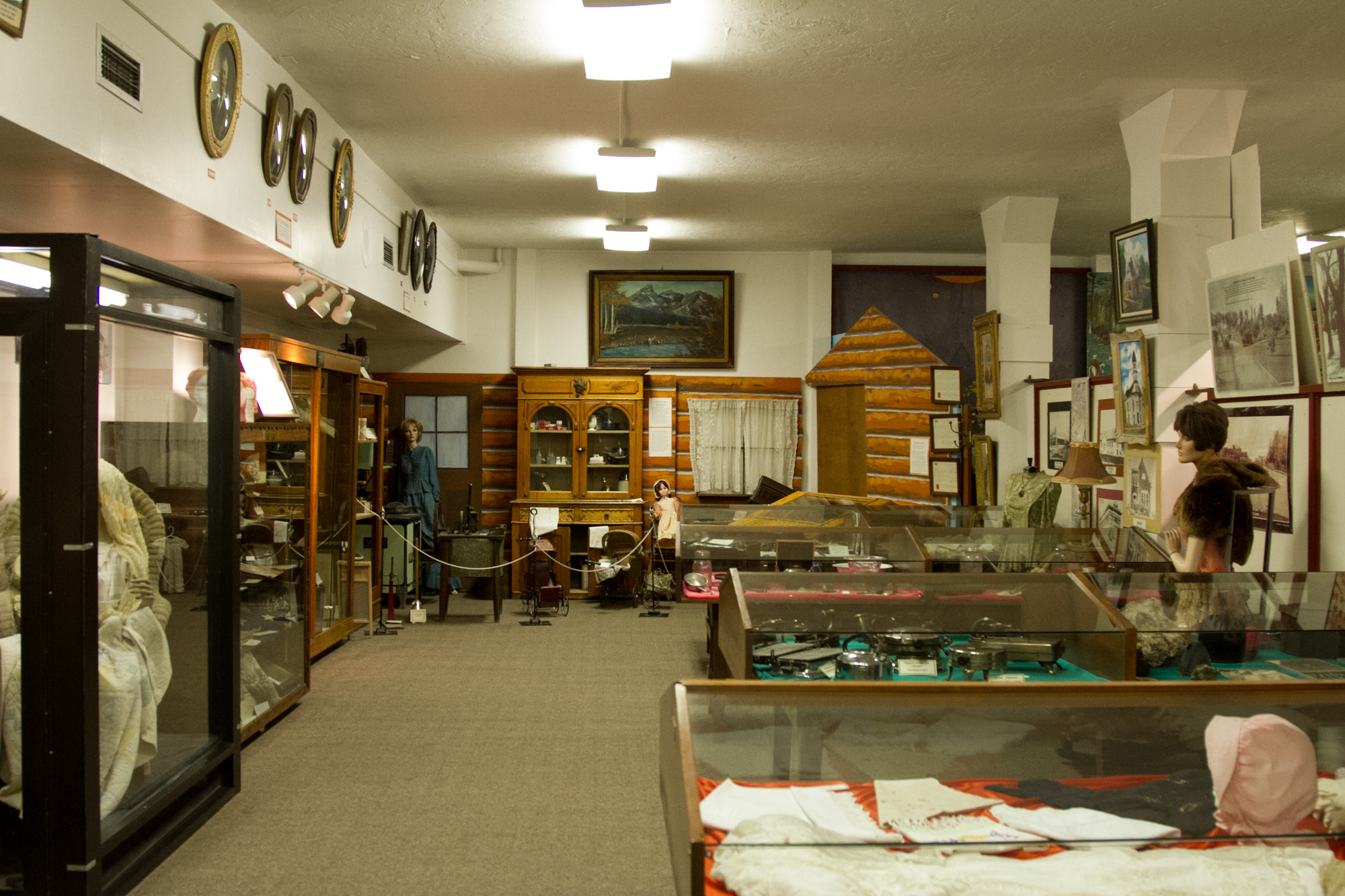 Location
The basement of the Rexburg Tabernacle:
25 N Center Street
Rexburg, ID 83440
Price
Free admission to ages 3 & under.
Ages 4-18: $1
Ages 18+: $2
Group of 10 or more: $1 (per person)
Hours
Monday: 10 a.m. to 12 p.m. & 6 p.m. to 8 p.m.
Friday: 10 a.m. to 2 p.m.
Saturday: 10 a.m. to 2 p.m.
Back in 1976, the Teton Dam collapsed as it was being filled for the first time. The destruction was epic; virtually wiping out Rexburg's neighboring towns to the north. We got hit pretty bad too. This significant moment in Rexburg's history is documented at the Museum of Rexburg. Recently renovated, the Museum of Rexburg features the rich history of our tiny town. As a Rexburg citizen, this attraction is a must in understanding the strength of our great community. The museum is inexpensive and the experience is priceless.
Location
425 Airport Road
Rexburg, ID 83440
Price
Adults: $6
Seniors: $5
College Students: $5
Military/Veterans: $5
Children (8-17): $3
Children (under 8): FREE
Single Visit Family Pass: $15
Large Groups (10+): $3 (per person)
Youth Group & Leaders: $3 (per person)
Hours
Labor Day through Memorial Day
Saturday 10 a.m. to 4 p.m.
Raise your hand if you love our veterans! The Legacy Flight Museum is a beautiful tribute to those who have served and are currently serving our country. Come get a close look at military aircraft used by United States Veterans. They have three P-51 Mustangs, a P-63 King Cobra, two T-6's, and three L-19 Bird Dogs. I don't know what any of that means so I guess I'd better take my own advice and check it out!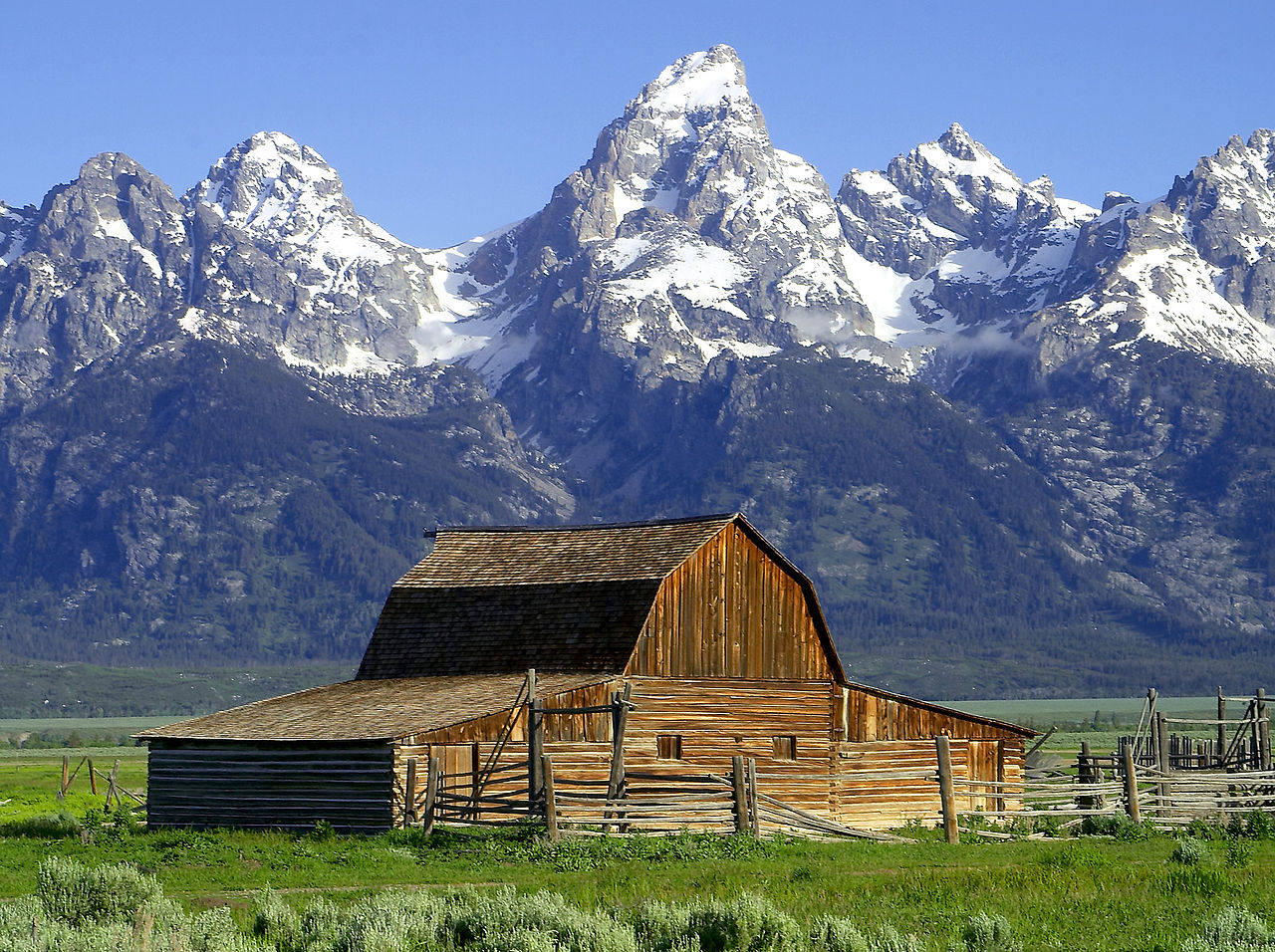 Location
located in northwestern Wyoming; north of the town of Jackson, Wyoming, and south of Yellowstone National Park.
Price
Private, non-commercial vehicle: $30
Motorcycle: $25
Bicycle, Foot, Ski, etc. Ages 16+: $15
These fees provide the visitor with a 7-day entrance permit for Grand Teton National Park and the John D. Rockefeller, Jr. Memorial Parkway only. Yellowstone National Park collects a separate entrance fee.
Hours
Grand Teton National Park is open twenty-four hours every day, year-round. Seasonal road closures may limit auto access to some areas in the park during the winter.
Grand Teton National Park is about 2 hours away from Rexburg, but trust me, it is well worth the drive! You'll pass through Jackson Hole, a cute tourist town with incredible food options. Stop for a bite to eat then enter Teton territory! Driving through the mountains is surreal and you'll want to create a folksy playlist to set the mood. Whether you're into skiing, hiking, fishing or taking artsy mountain pictures to appear more adventurous on Instagram, there's something for everyone!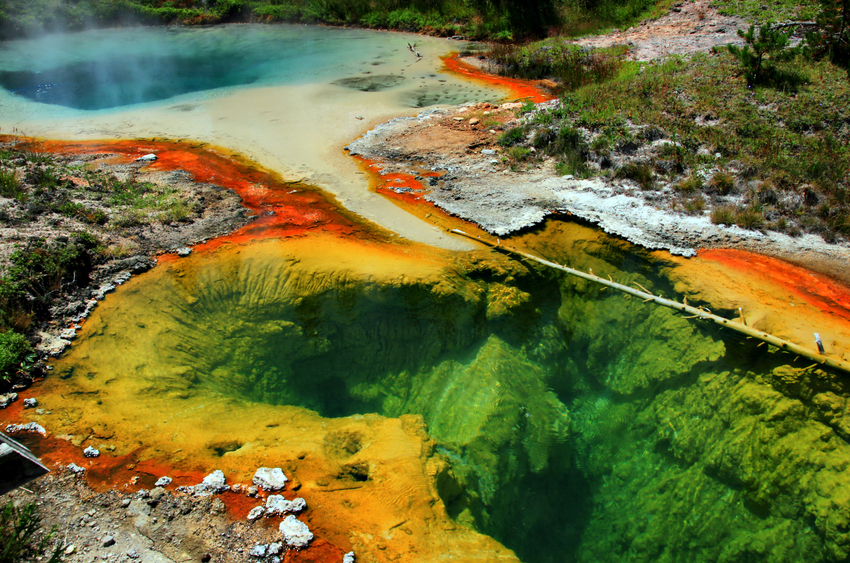 Location
3305 Targhee Pass Hwy
West Yellowstone, MT 59758
Price
Private, non-commercial vehicle: $30
Motorcycle or Snowmobile: $25
Individuals by foot, bicycle, ski, etc.: $15
Non-commercial bus, or vehicle with capacity of 16 people or more: $15 (per person)
Hours
Open daily (May through September) and open weekdays (October through April).
May 1st – May 20th: 8 a.m. to 6 p.m.
May 21st – Sept.4th: 8 a.m. to 8 p.m.
Sept 5th – Sept. 30th: 8 a.m. to 6 p.m.
Oct.1 – April 30th: 8 a.m. to 5 p.m.
If you're in the area, you must go to West Yellowstone. Take a beautiful drive to nearby Montana and visit the most famous national park in America! West Yellowstone features attractions such as the Old Faithful Geyser, Mammoth Hot Springs, and more bison than you can even imagine. Yellowstone is the perfect exploration destination for adventure seekers! Be sure to take lots of pictures to make all of your Facebook friends jealous!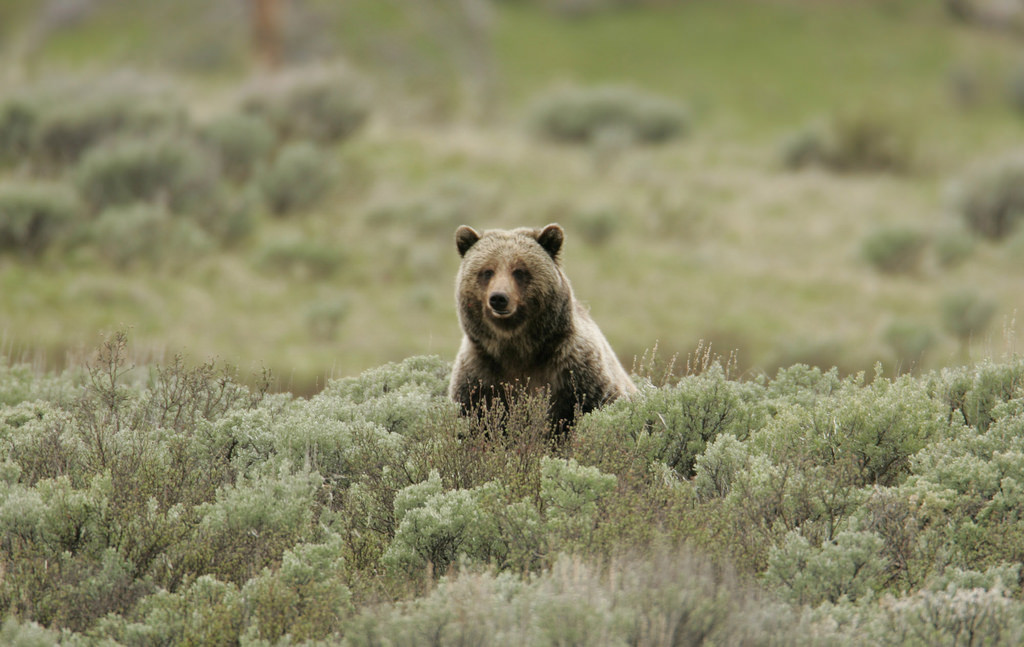 Location
Exit 328 on Highway 20 South of Rexburg ID
6010 South 4300 Bear World Road Rexburg ID
Price
Private Vehicle Rates
Adults ages 11-64: $19.95
Seniors age 65+: $18.95
Children ages 3-10: $10.95
Toddlers 2 and under: FREE
Carload (up to 7 people): $89.95
Hours
April through October
May 7th – May 29th: 9 a.m. to 5 p.m.
May 30th – Sept 5th: 9 a.m. to 6 p.m.
Sept 6th – Oct 23rd: 9 a.m. to 5 p.m.
Am I the only one that wants to cuddle a bear? Why are teddy bears a thing? I feel like encouraging children to cuddle a bear is counterintuitive. Either way, Bear World gives you your bear fix without putting you in mortal danger. I call that a win! Bear World is only 5 miles south of Rexburg and gives you an incredible interactive experience. Take this opportunity to see bears, deer, moose, bison, and more in a safe, family-friendly environment!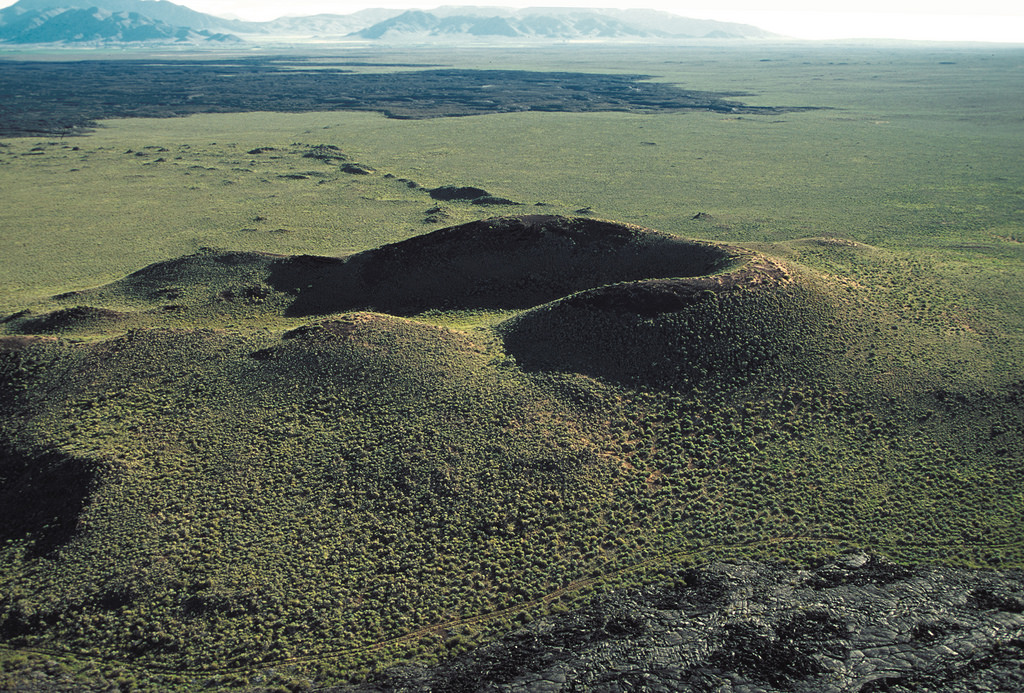 Location
1266 Craters Loop Road
Arco, ID 83213
Latitude: 43° 27.711'N
Longitude: 113° 33.791'W
Price
Non-commercial vehicle: $15
Motorcycle: $10
Bicycle / Foot: $7
Age 15 & under: FREE
Hours
Off-Season Hours: 8 a.m. to 4:30 p.m. daily (Closed Nov. 23, Dec. 25 & Jan. 1)
Summer Hours: 8 a.m. to 6 p.m. daily (Memorial Day through the third week of September)
Anyone else dream of space travel? Let's face it, most of us aren't going to make it to the moon anytime soon so check out the closest thing…Craters of the Moon National Monument! Did you know a volcanic eruption is overdue there? This radical attraction was formed thousands of years ago after The Great Rift erupted lava numerous times. Take a trip to Arco and be transported to a different planet! Be on the lookout for aliens and if you see any, send me pics!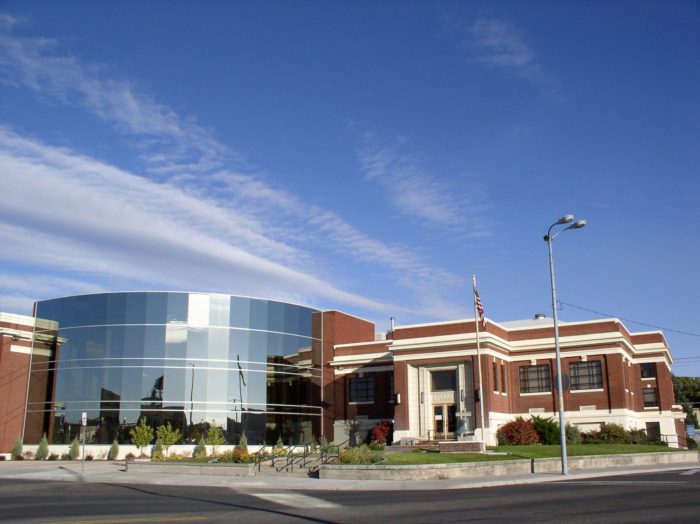 Location
200 N Eastern Ave
Idaho Falls, ID 83402
Price
Adults: $10
Seniors 62+: $9
Youth 4-17: $8
Family: $40
Family Night (Monday 5 p.m. to 8 p.m.): $35
Hours
Monday – Tuesday: 9 a.m. to 8 p.m.
Wednesday – Saturday: 9 a.m. to 5 p.m.
Sunday: 1 p.m. to 5 p.m.
The Museum of Idaho keeps you up to date on what's noteworthy and fascinating. With new exhibits rotating in and out on a monthly basis, you'll learn about dinosaurs, space, pirates, and much more! Conveniently located 30 miles south of Rexburg, Idaho Falls is the hub of southeast Idaho. Come connect to regional history, take a class, research archives, and experience the gem state like never before!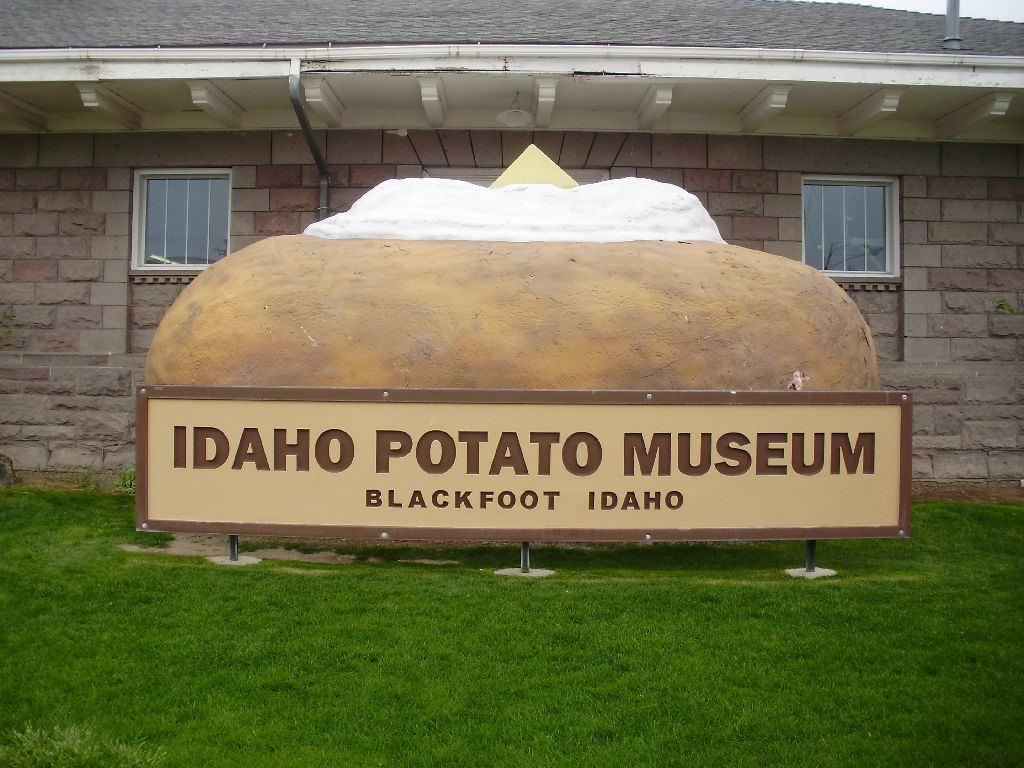 Location
130 Northwest Main Street
Blackfoot, ID 83221
Price
Adults: $4
Seniors, AAA, Military: $3.50
Children 6-12: $2
Children 5 and under: FREE
Groups of 15+: $3 each
Hours
September through May:
Monday – Saturday
9:30 a.m. to 5 p.m.
June, July, August:
Monday – Saturday
9:30 a.m. to 7 p.m.
That's right, The Idaho Potato Museum. We have that. It's real and it's awesome! I am a big supporter of potato products (give me all the french fries please!) and the Idaho Potato Museum is no exception. Did you know you can survive by eating only potatoes? You didn't? Well, it looks like you need to get yourself to the museum, ASAP! Idaho has the correct combination of elements to be a mass potato-producer. Why do you think I moved here? Our potato growing history is as rich as the soil used to grow said potatoes. Head down to Blackfoot to learn a thing or two about the America's favorite starchy vegetable. Or fruit…or tuber? You'll have to find out!
---