"It all started when I was 12 years old when I trapped my first beaver. When that happened, I knew I'd never stop."
Cody Goody, sitting in the front office of his taxidermy practice Wild to Wall, is all grins. The truth is evident throughout his demeanor. Here is a man who truly makes a living doing what he loves.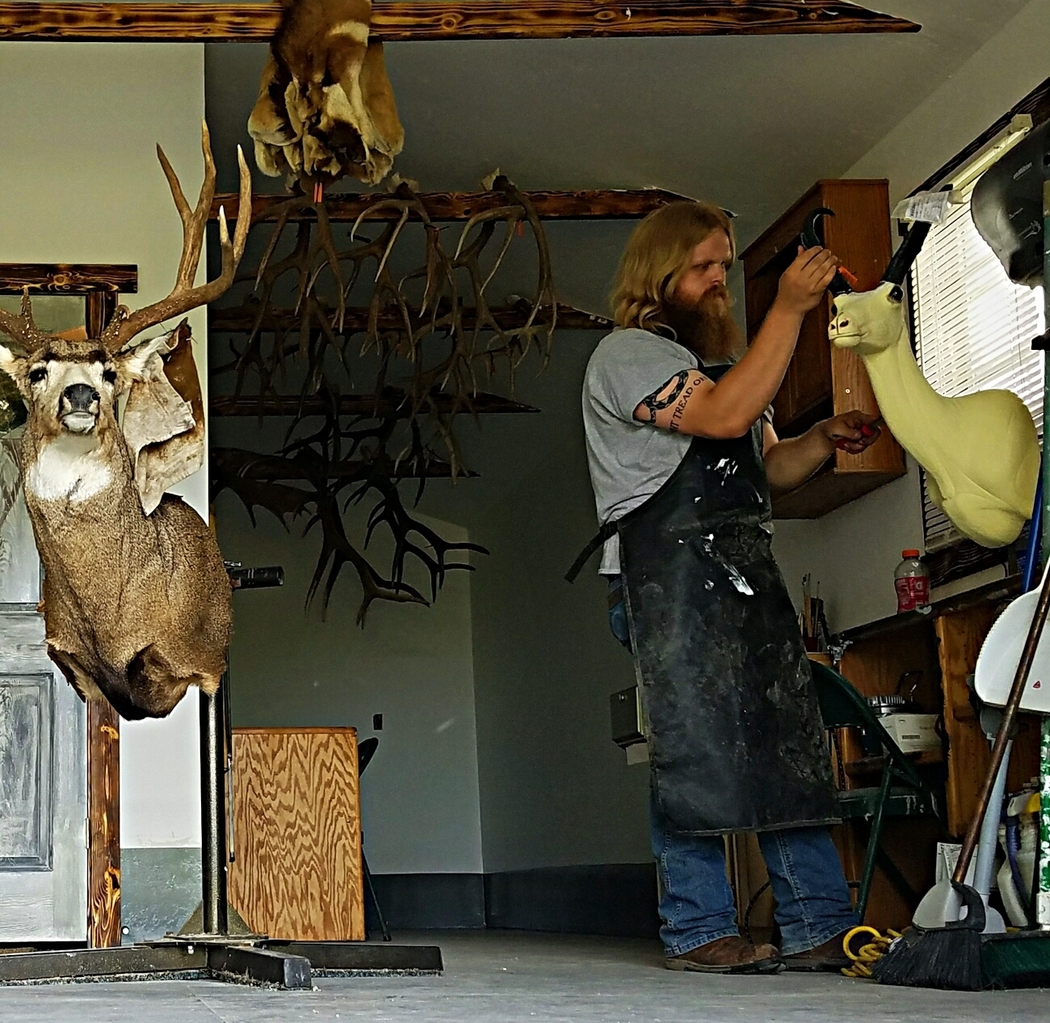 An early start
Now in his third year (second full-time) of practicing taxidermy under Wild to Wall, Goody's involvement in the art is almost as long as his beard. He started working for a commercial tannery right out of high school, simultaneously going to school to learn more. Only a few years in, his plans were briefly shaken up.
"I worked there for three years and then that place burned down," Goody said. "When that happened I either had the choice to start this or work somewhere else."
He figured he had better put his skills to the test and see what happened.

A busy year
Wild to Wall sits on Goody's parent's lot out in Sugar City. Its office is cozy, with plenty of mounts and pelts splayed across the wall as a monument to Goody's work and talent. The rest of the structure is dedicated to the process of his work. This includes wet tanning, a process that results in a mount.
"I can tan my own stuff," Goody says, attributing his time working at the commercial tannery. "But a flat skin, which is what people throw over their couch, I send those out to get dry tanned. I don't have space here to do that."
Time is also an issue for Goody. October is when deer season gets going for both rifle and archery, and is when Goody is at his busiest. In taxidermy, he says, everything is different, and every taxidermist's style is different too.
"I'm ten to twelve months out on my mounts," he says. "And I'm about four months out on my Europeans, which are skulls. It varies depending on how busy I am."
Throughout the rest of year, Goody is busy working on his mounts, Europeans, or whatever the order is. As far in as he is in his business, there is never a dull moment for him.
"By the time the customers go out hunting again, they get their mounts back," he jokes.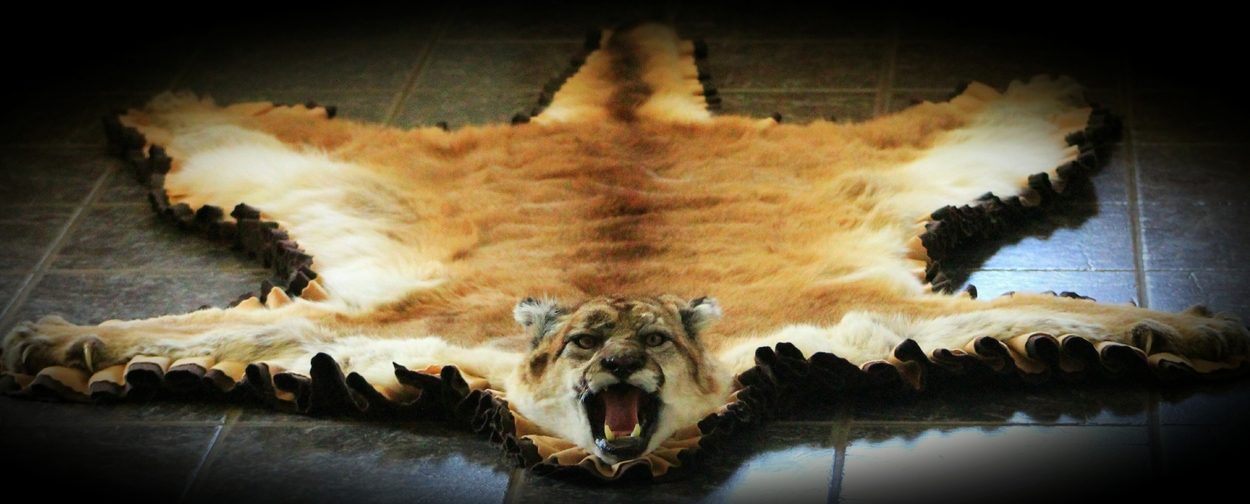 A work of art
One misconception people have about taxidermy, Goody says, is that it is a barbaric practice. He often receives messages on Facebook, in fact, condemning what he does.
"What they don't understand is taxidermy is an art," he says. "There's a lot of people against it out there. Just like with hunting, for the majority of people who do it, it's a way of life."
Looking around the office at what he has accomplished, I see what he means. The intricate detail involved is a stunning to testament to the meticulous nature of taxidermy. And as Goody speaks of the nasal detail, fat rolls, septum, eye glands, and more, it is apparent that this is a true artist at work.
Few can do what Cody Goody does for a living. And he loves it.
"If you look past the fact that it's a stuffed animal and see that it's actually a piece of art," Goody says, "it means a lot more."

A trophy
Busy as he is doing taxidermy, Goody doesn't have a lot of time to do any hunting of his own. And for him, that is totally fine.
"The thing with being a taxidermist is you see so much of it, and so many things come in, that you kind of lose interest," Goody says of hunting. "I'd rather sit here and have somebody tell me their story, how a 12-year-old just shot his first deer. I get more excited from that."
It's also a matter of time. He is so busy throughout the year preparing his projects that he doesn't even have the time to go out. Goody usually starts his day at 7 am and will sometimes stay until 10 or 11 o'clock at night. As we spoke, he was waiting for a moose to come in from a client in Pocatello.
"When somebody brings something to me, it means a lot to me," he says, smiling. "They chose me to make their trophy. Something they can remember, look at, and be happy with forever."

A labor of love
Some people are blessed to have the opportunity to truly pursue their passion for a living. Taxidermy is a labor of love for Goody. He loves making his clients happy, and he loves the animals with which he works.
"Each animal is different," he says. "When somebody drops off a deer and he's got scars everywhere — just a beat up, old guy — I love that. It shows the character that that animal had. He went through a lot in his life."
Cody Goody encourages anyone who is interested in starting their own business, he emphasizes that dedication is the key.
"It's not something you can put on the backburner," he says. "You have to fully put your heart into it."
Goody has put his full heart into taxidermy. As sure as he was when he trapped that first beaver, he has not looked back.