*UPDATE: A recent article from KIFI Local News in Idaho Falls included the following: The Idaho State Police has been present throughout the construction season making sure drivers are staying safe.
"The aggressive drivers which we were seeing as the two lanes merge into one, what we typically see is somebody trying to get ahead of the line of traffic and wait to the last moment to get over and that causes issues," said Idaho State Police's, CPL. Mike Nielson. 
Read the full story HERE.
Construction on the US-20 Lorenzo Bridge started back in late April. According to a press release from the Idaho Transportation Department, the bridge rehabilitation is planned to be finished by fall of 2019. They will be re-surfacing the bridge deck, replacing the guardrail, improving the bridge approaches, and finishing with new pavement. You can read more about it here.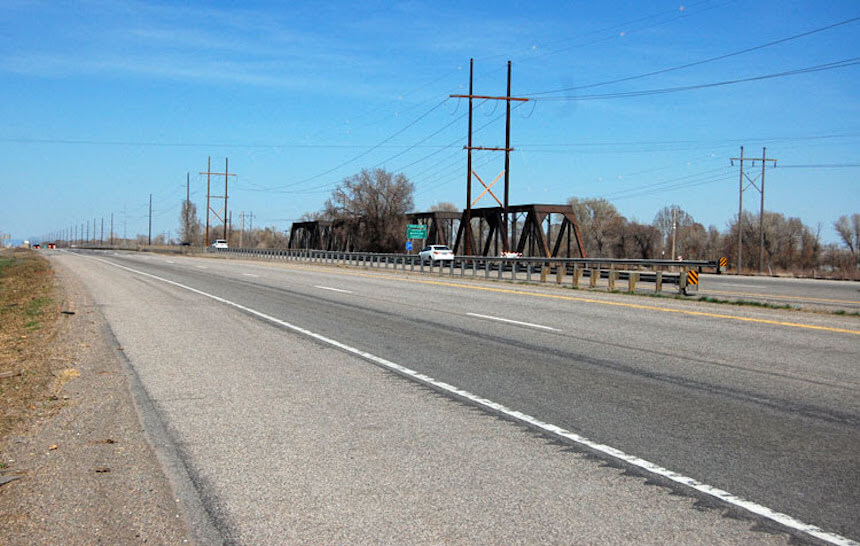 According to the release, the construction was bound to cause delays in traffic. Largely due to reduced speed limits and shifted traffic through single lane two way traffic.
And as you have probably noticed, the trip south from Rexburg has become a little more time consuming and a little less enjoyable.
But does it have to be?
While what we're suggesting isn't going to completely end the delays, we do believe it can help. We've gathered a few tried-and-true tips to prepare you for a smoother trip. Hopefully.
Tips & Tricks
Watch the speed limit AND follow it. The speed changes are for your safety and benefit (you'll actually get to your destination faster if you follow them). 

Be kind and courteous to other drivers. Allow the "zippering" technique to happen in medium to heavy traffic. We'll talk about this more later on. 

Keep road rage in check.

Move along at a considerate and safe speed until you come out of the construction zone.
The Zipper Method or "Zippering"
What is zippering, you ask? In traffic engineering, the late merge or zipper method is a convention for merging traffic into a reduced number of lanes. Drivers in merging lanes are expected to use both lanes to advance to the lane reduction point and merge at that location, alternating turns. Think of zipping up your jacket one notch at a time.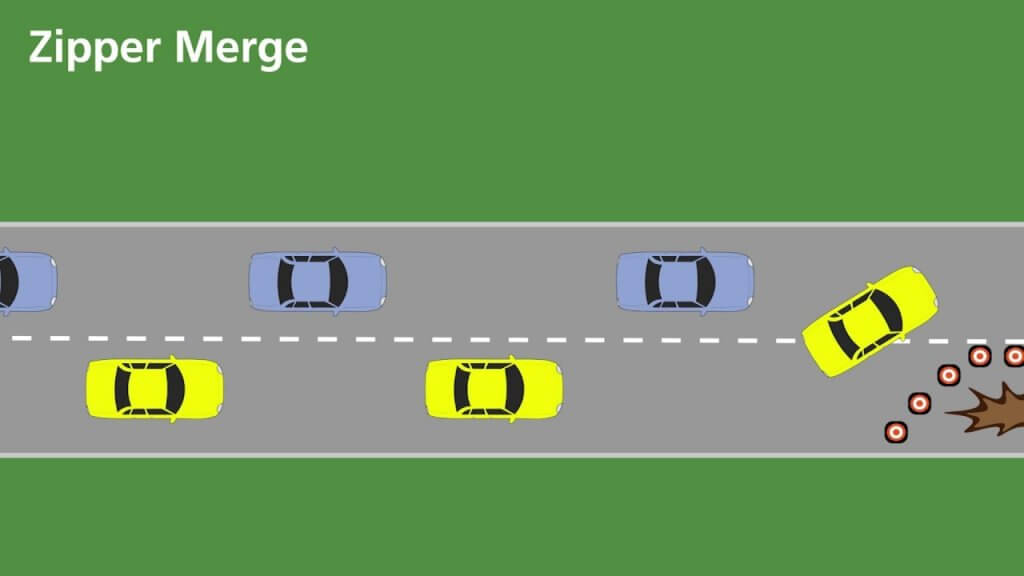 According to this article on howstuffworks.com, the problem is that our driving habits are baked in pretty deep. It seems pushy and unfair to rush to the front of the line, so we all agree to spend hours in a single, congested line of traffic when there's a perfectly good lane right next to us we're afraid to use because somebody might give us the finger.
Often time we may think that drivers who "cut" in front of a long line of traffic are rude and inconsiderate, but in reality, we need more people to take advantage of both lanes of traffic until the traffic merges into one lane.
Video Demonstration of Zippering
Public Opinion
Depending on what state you're in the support from safety officials may vary. Always make sure that you're merging safely and appropriately for the situation. The verdict is still out on exactly what Idaho supports, but surrounding states do support the technique. Minnesota previously reported reducing backups in work zones by as much as 50% using the zipper merge.
If you're not sold on zippering, we recommend trying it out. While you might get some dirty looks to begin with, it just might shorten your commute by a few minutes. Always remember to stay safe, follow the law, and be courteous!