I "donut" know what I would do without donuts… sorry, I had to. But in all seriousness donuts have become a huge trend and for good reasons! They are delicious, colorful, cheap, and easy to get. However, not all donuts are created equally. There are the classics like glazed or maple bars, donuts with delicious toppings like M&M's or chocolate chips, and much more. So where can you get the best donuts in Rexburg?
– Donuts In Rexburg –
Paradise Donuts & Gelato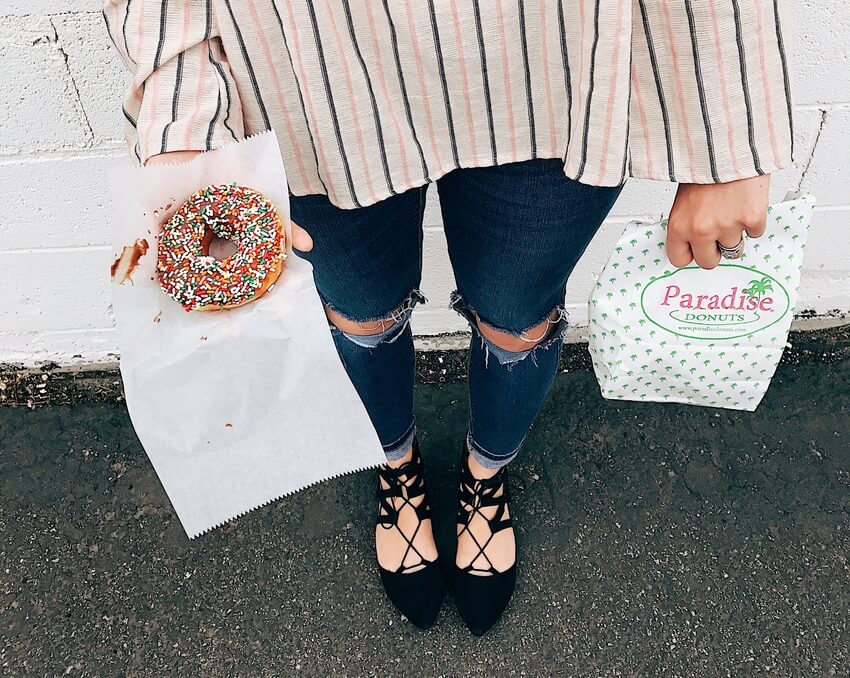 Paradise Donuts & Gelato's store is located in Rexburg and is a great Saturday morning treat! The donuts are always fresh and a great price.
Unlike grocery store donuts they have a wide variety. Be sure to get a rewards card and start earning points for your donut obsession. Also, their Gelato is delicious. If you are looking for a sweet treat this is the place!
Address:
16 S Center St, Rexburg, ID 83440
Broulims
Another great option if you want to stay in Rexburg is to go to Broulims. They sometimes have fun donuts but more often than not they are just the normal donuts.
One thing that Broulims does have that you can't find at the other donut stores is a Texas donut. It is a huge donut that is probably equivalent to 4 or 5 donuts altogether. It's only glazed but if you are looking for something fun to try, this is it!
If you are buying donuts for a large group this is the place to go because the boxes of a dozen are super affordable.
Walmart
If you are already shopping at Walmart you should make sure to grab a donut. These donuts are typically the generic ones but occasionally you will see a unique flavor like huckleberry that is worth trying!
– Donuts In Idaho Falls –
Can't get your fill in Rexburg alone? If you're serious about donuts like I am, it is worth the drive to Idaho Falls for what they have to offer.
Bakers Dozen (Closed As of 4/23/21 Until Further Notice)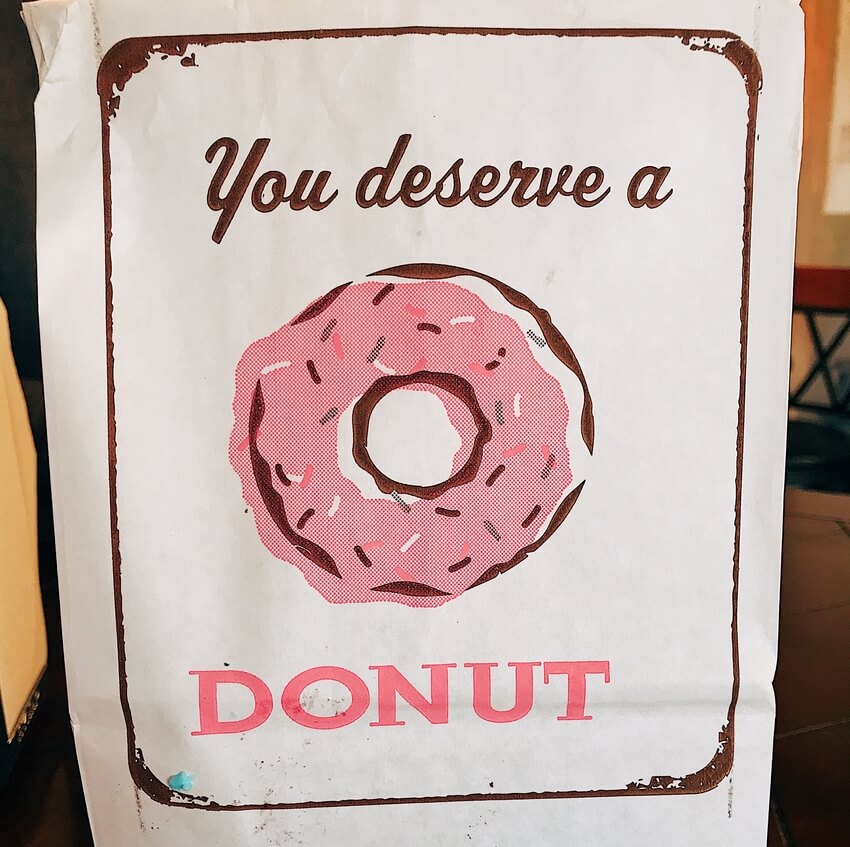 The Bakers Dozen store is located in Idaho Falls. I am a donut lover and have gone to so many donut stores in Colorado, Texas, California, Utah, Idaho, and lots more. These donuts were probably the best ones I've ever had. Seriously.
They have so many different unique donuts. Some had cereal on top, some were the classics, and some were works of art. If you are a chocolate lover you need to get the chocolate donut with chocolate cream and mini chocolate chips in the middle with Oreo's on top. So good. If that sounds like way too much chocolate for you try one of their other amazing donuts like the bear claw or one with cereal on it! They also make bread and it is delicious.
Address:
561 S Woodruff Ave, Idaho Falls, ID 83401
Daylight Donuts
This is another great donut store if you are in Idaho Falls. It's a small shop that serves donuts and their own brand of coffee. Daylight Donuts is a chain so they have locations in other areas as well.
Daylight Donuts is a great store to stop by for a quick bite to eat and something to drink in the morning. One of the great things about this store is how early they are open! They are open from 5 a.m. to 12 p.m. on the weekdays and 6 a.m. to 12 p.m. on Saturday.
Address:
1225 E 17th St, Idaho Falls, ID 83404
If you know of any amazing places to get donuts in Rexburg or Idaho Falls, let us know!