If you only have a few minutes and (let's be real) a few bucks, you are probably falling into the fast food trend. After all, this seems like the main go-to in Rexburg. If you're like me, all you want to do is take a quick visit to World's Best Corn Dogs and drizzle some honey on that — yum!
Comfort food is the best, but what if you are trying to eat healthier? How do you eat healthy in a fast-food-populated town? And where in Rexburg are these healthy alternatives?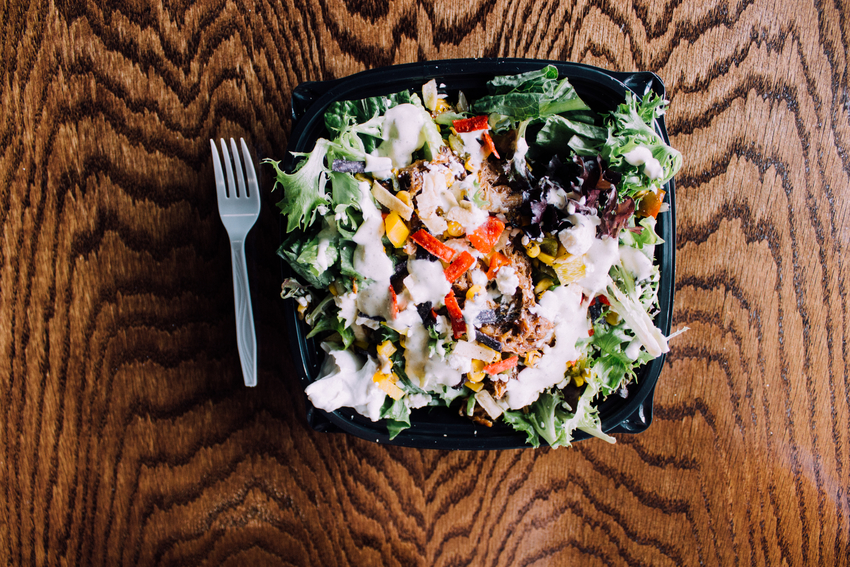 There may not seem like very many options at first. However, if you are wondering how to eat better when you go out, rest assured, it is possible! Rexburg is full of great eating locations, whether they be franchise chains or local places.
Let's start with the local places. There are SO many. Here are just a few: The Hickory, The Burg, Mill Hollow, Taqueria El Rancho, Gator Jacks, and Blisters BBQ.
All of these places have something different to offer and many options, which makes choosing your next meal a lot more difficult than expected!
When eating out, whether it be Wendy's, Freddy's, or The Hickory, there is usually an option for a protein-rich meal. Protein and veggie-rich meals are the best for your body. You can find these at many places in Rexburg.
Believe it or not, you can get this protein and other enriching nutrients at most places in town. The Burg offers their "Burg" burger or chicken sandwich, and Blister's BBQ has rice bowls and sandwiches. Cafe Rio's menu offers salads, tostadas, and tacos, Fresco has sandwiches, salads, steaks, pizza…the list goes on and on.
Here are some things to remember when eating out with a healthy conscience:

Find the Veggies
Vegetables are more common than you may think in fast food restaurants. Even Taco Bell has salad options. #findtheveggies
Chicken
Here is a question: grilled or fried? You can find chicken meals most anywhere you go. If it is a fast food place, a tip to remember is that grilled is always better than fried. Wish it could be the other way around? Yeah, me too. But grilled chicken entrees are considered the healthier of the two. Say goodbye to the oil!
Drinks
The next thing to be cautious about might be hard for you Diet Coke lovers and SodaVine go-ers (guilty): drinking your calories. It is so easy to drive past Sonic just in time for happy hour. All these drinks and slushies are so cheap, how could you resist?!
Enjoy your sweet drinks in moderation. As long as the spontaneous late night trips to SodaVine are only occasional, a big 44oz is acceptable every once in a while.
All told, you can basically go anywhere and find a healthy meal. Rexburg is full of local places, some that many have never even heard about. Next time you're hungry, try to drive past the golden arches and explore someplace new and healthy! Your new favorite place to eat could be just around the corner.