If you live in Rexburg Idaho, it's that time of year that everyone is preparing for a wedding. Scratch that…let's face it, that time of year is year-round. That is beside the point though. The point I'm making is that getting married usually indicates an end in the semester for the college students, and that means choosing a honeymoon destination.
Now whether you are a college student getting married or are a local looking to get away for a bit, I've put a list together of the top vacation spots/honeymoon destinations. Please note this article is my opinion based on places I've been or want to go, but I promise…you won't be disappointed.
Five Best Beach Vacation Spots
Now we all know that honeymooners are looking for that "dream beach" for their honeymoon. Too many times though, people pick poor beaches to go to. So, to help you out a little, here is a list of the best beach spots in the States.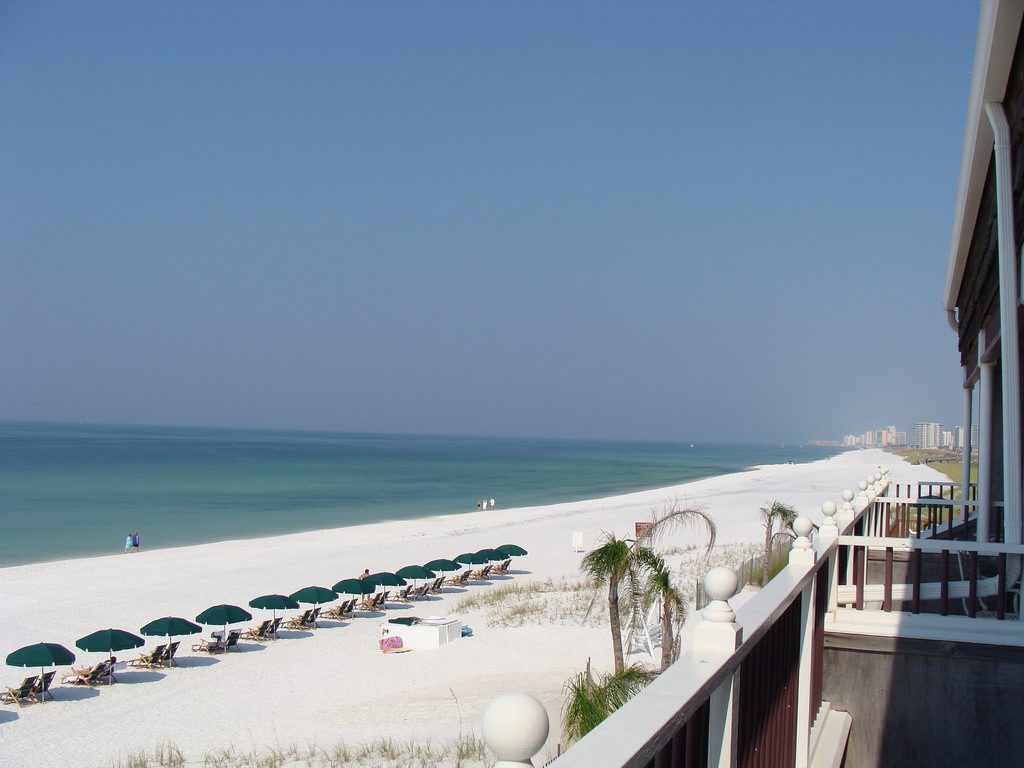 1. Destin, Florida
Known as one of Florida's best-kept secrets, Destin's truest gem is its pearly white beaches. Which actually squeak because they're so clean! Staying in Destin is surprisingly affordable when it comes to beach vacation spots. If you decide this is your vacation spot, you won't regret it. Just make sure you go play on the beach. It's amazing.

2. Key West, Florida
Key West is most famous for its snorkeling. It also is the southernmost point of the Continental United States and home to gorgeous sunsets. Key West's sunsets are so beautiful, in fact, that every night at Mallory Square, they celebrate the event with a festival. Definitely something you want to participate in if you decide to vacation here.
3. Oahu, Hawaii
Honolulu is one of the top 10 most visited locations in the United States, and for a good reason. Its beautiful beaches and tropical food leave people smiling and happy year-round. Honolulu has TONS of beautiful sites to see. From the humbling visit to Pearl Harbor to the exciting, lively performances of the Polynesian Cultural Center, you're sure to have an experience of a lifetime.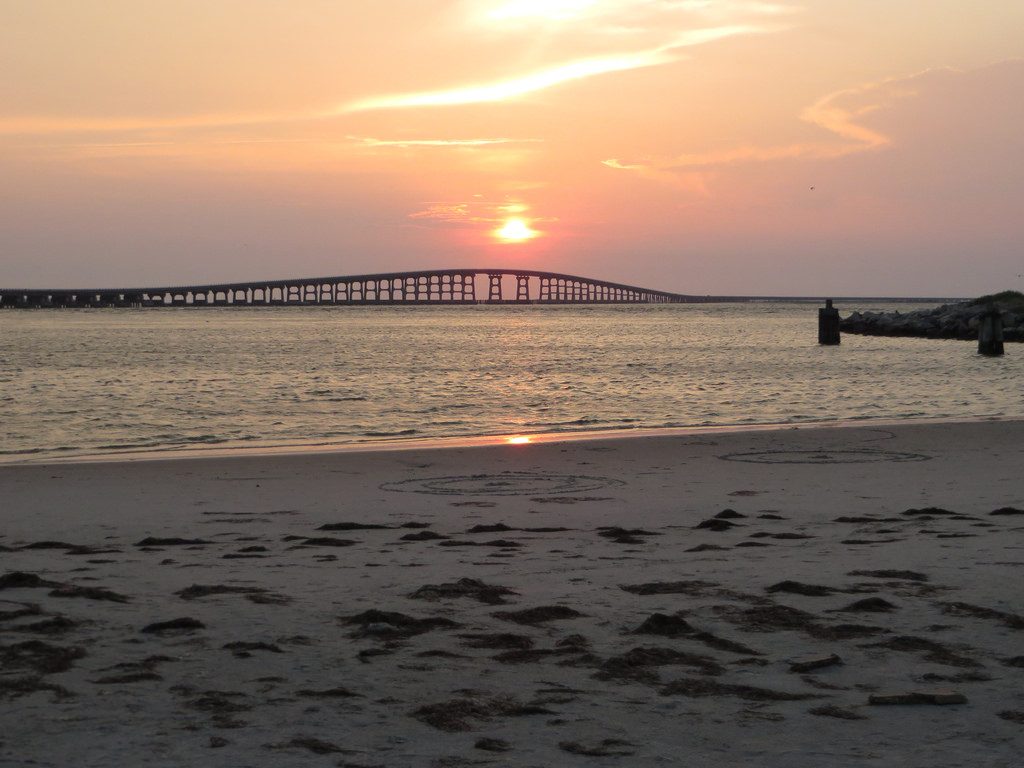 4. Outer Banks, North Carolina
Outer Banks is a string of islands just off the coast of North Carolina (bet you didn't know North Carolina had islands, did you?). From surfing to hang gliding, fishing to horseback riding, there is an endless amount of fun and adventure at this vacation spot. North Carolina is also home to some of the most beautiful caves I've ever had the pleasure of visiting. There is plenty to do at this vacation and honeymoon destination.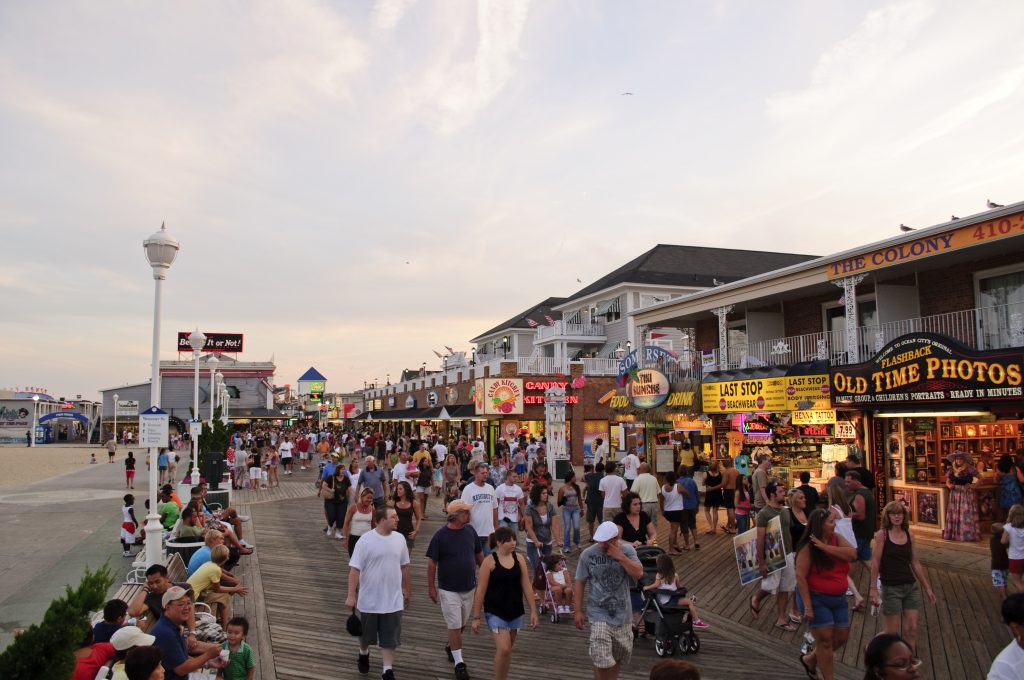 5. Ocean City, Maryland
Ocean City is the perfect place for a family vacation. With so much to do, you couldn't possibly do it all in one trip. If mom and the girls want to go shopping and to the spa, dad and the boys can hit the links and go golfing and then fishing. Then, of course, you have the boardwalk, canoeing, horseback riding, surfing, etc. Plenty of things to do here at this vacation destination.
Five Best Adventure Spots
Everyone's definition of the "dream vacation spot" varies. Some people love the ocean, others love playing and adventuring and trying new things. This category is for our adventurists out there. Whether you're looking to take the family or considering honeymoon destinations, these locations have the fun. Here is my rank of the top 5 adventure locations in the United States.
1. Kauai and Maui, Hawaii
Now, before I get into it, I originally wanted to put Maui and Kauai as separate locations for some of the best adventure spots in the nation. However, with such similar climates and activities (so I've heard), we decided to put them in the same group.
Though both are excellent choices and you won't be disappointed with either, I can only vouch for Kauai. On Kauai, there are so many things to do. Mud bogging was hands down one of my favorite activities. Right up there towards the top was zip lining as well. There are a variety of things to do like helicopter tours, boogie boarding, snorkeling, etc. Vacation or not, this is definitely a worthwhile stop for the adventurist.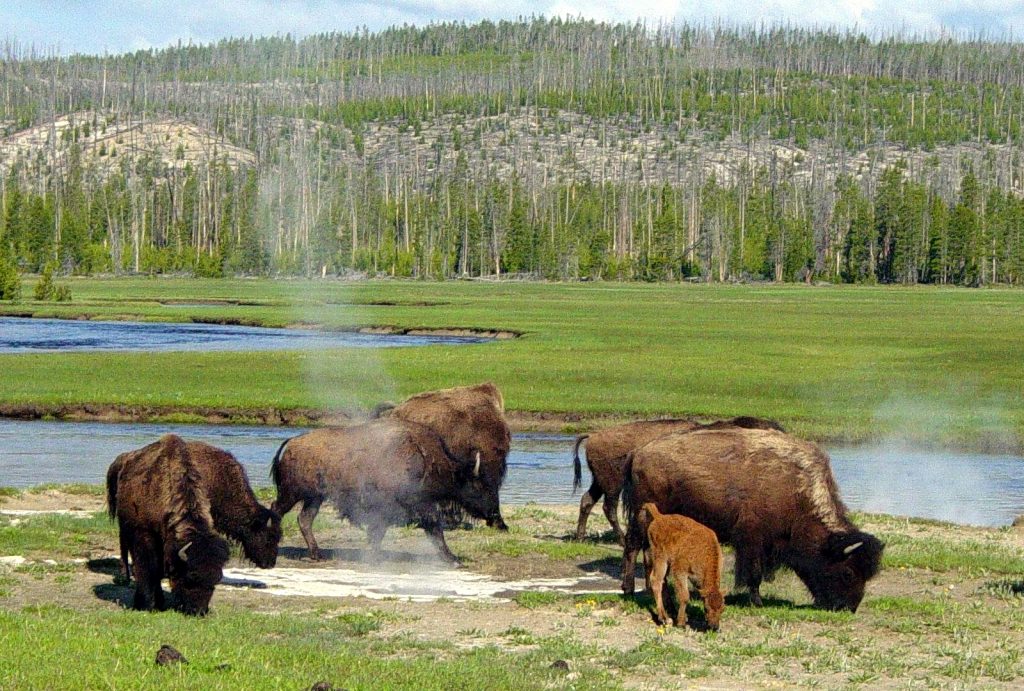 2. Yellowstone National Park
The home of Old Faithful, and some of nature's most beautiful scenery and wonders, Yellowstone is typically known as more of a tourist attraction. However, there are plenty of adventures to be had at Yellowstone. Things such as mountain biking, horseback riding, camping, fishing, boating, etc. Here, you are able to enjoy the great outdoors and this beautiful work of Mother Nature. They have a really cool live stream where you can watch Old Faithful and also the current weather conditions of Yellowstone.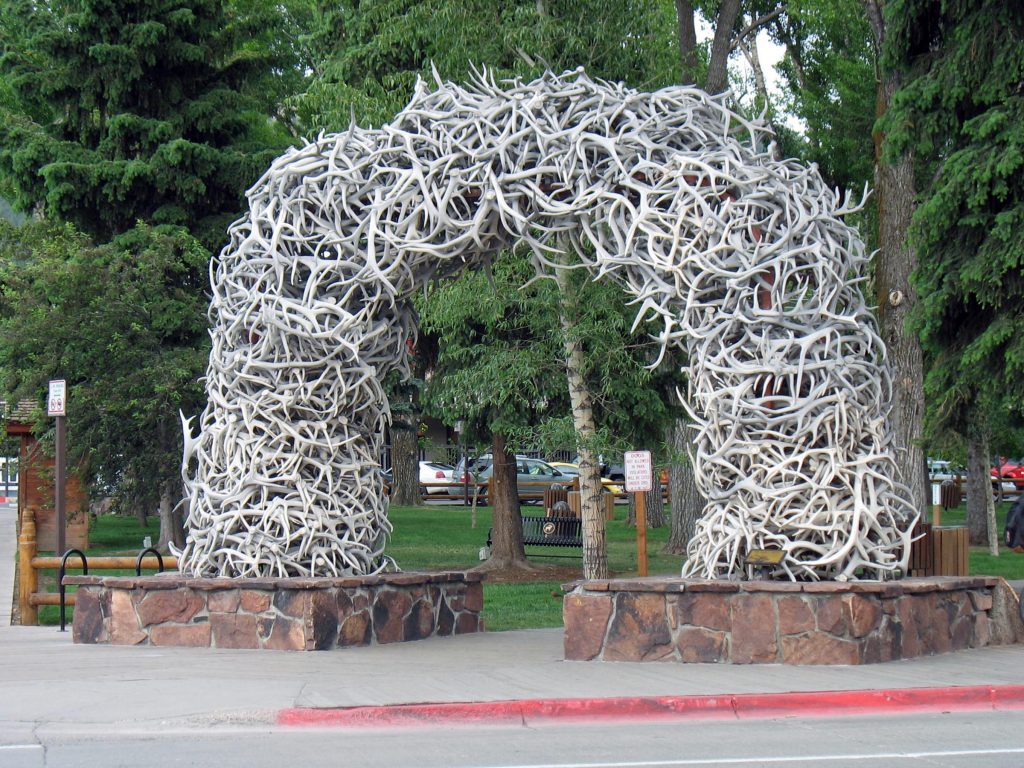 3. Jackson Hole, Wyoming
Just two hours south of Yellowstone is Jackson Hole. Depending on when you visit Jackson Hole will determine activities that you can do. During the winter, for example, you can take a sleigh ride, go snowmobiling, snowshoeing and of course skiing. During the summer there's everything you could expect from a beautiful mountainous area. You have hiking, fishing, hunting, golfing, biking, rafting, climbing, shopping…should I continue? Needless to say, there is an abundance of activities to do here. Simply put, this is an adventurist's perfect vacation and a great, local honeymoon destination.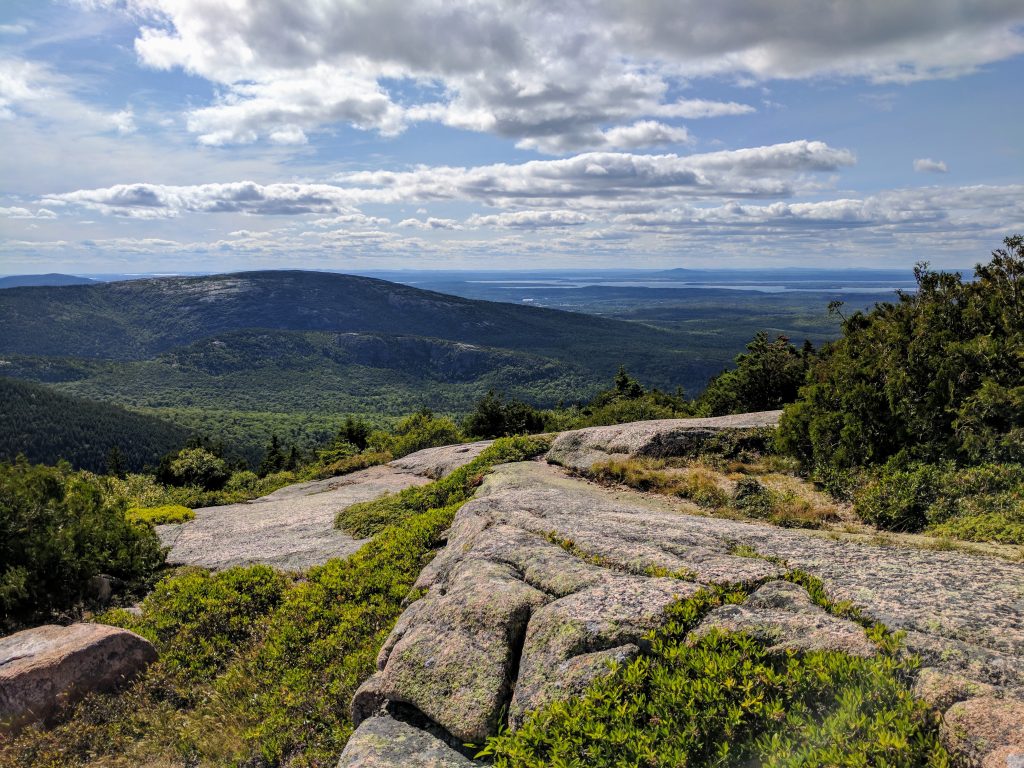 4. Acadia National Park, Maine
We mentioned newlyweds earlier, but many newlyweds come from Acadia National Park. Acadia is a very popular wedding location for folks along the East Coast. I can't really blame them either, it is GORGEOUS! During the winter it is probably not ideal for a wedding, but there is still plenty to do such as ice fishing, cross-country skiing, snowmobiling, and more. Seeing as you engaged folks will likely get married more locally, this makes for a fine choice of honeymoon destinations. But either way, both in the summer and the winter months, this is a beautiful place to go visit.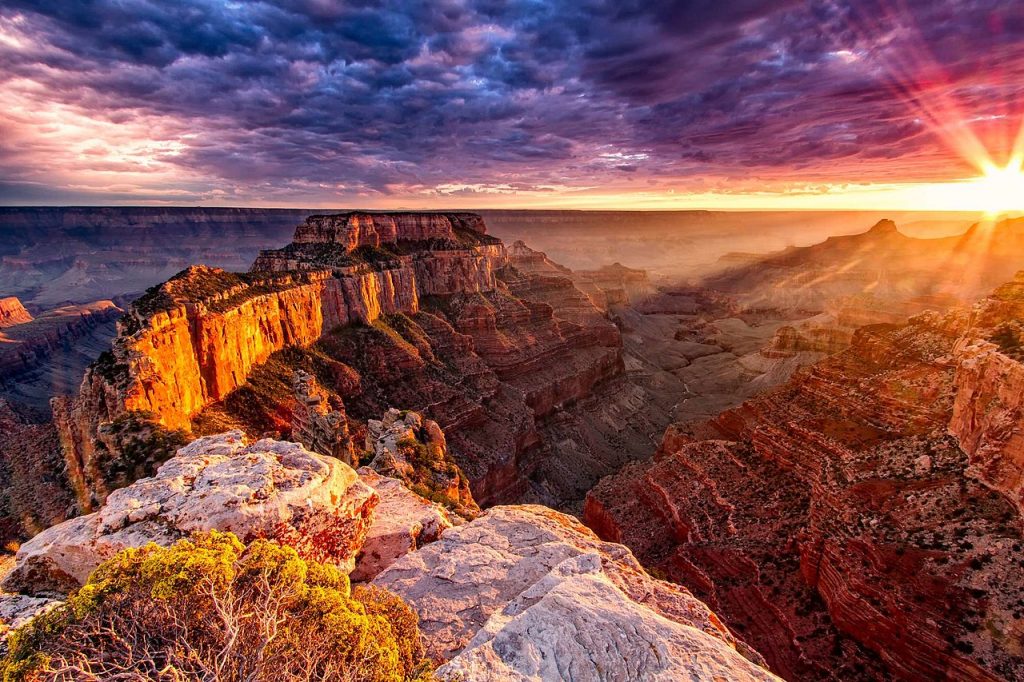 5. Grand Canyon National Park, Arizona
Now if you're not one for the snow, then this is the place to visit, vacation, or honeymoon at. It'll be a warm and majestic hike, as that is a major attraction to the Grand Canyon. With over a dozen hiking trails, there are plenty of ways to enjoy your hiking experience at the Grand Canyon. Please note, however, these hiking trails are difficult and can be dangerous if not prepared. You'll want to plan your trip to the Grand Canyon accordingly to have a safe experience. Rafting on the Colorado River is also a very exhilarating activity for those that go to enjoy this destination during the summer months.
Five Best Amusement Park Spots
If you're like my wife and me, then you LOVE theme parks and roller coasters. This section based on the best theme parks and amusements parks is for you.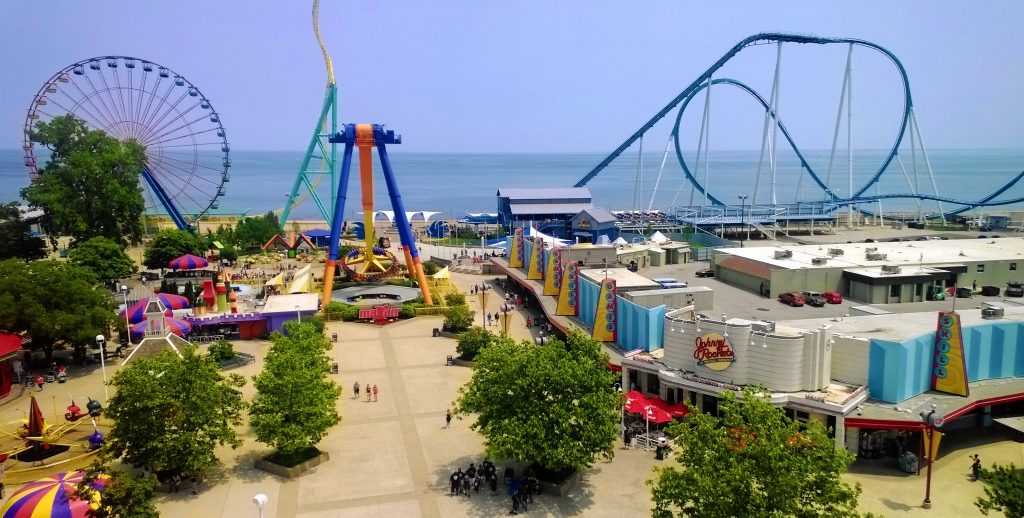 1. Cedar Point, Ohio
Cedar Point is known as the Roller Coaster Capital of the World. Due to that, it has rightfully claimed the number one spot on my list. With 18 world-renowned roller coasters, this is a must-have on your "to-do" list. It definitely is on mine. One roller coaster, in particular, that is on my list is the Top Thrill Dragster. Accelerating to a top speed of 120 miles an hour in 3.8 seconds, and then climbing to 420 feet and back down in under 12 seconds, this is no ride for the faint of heart.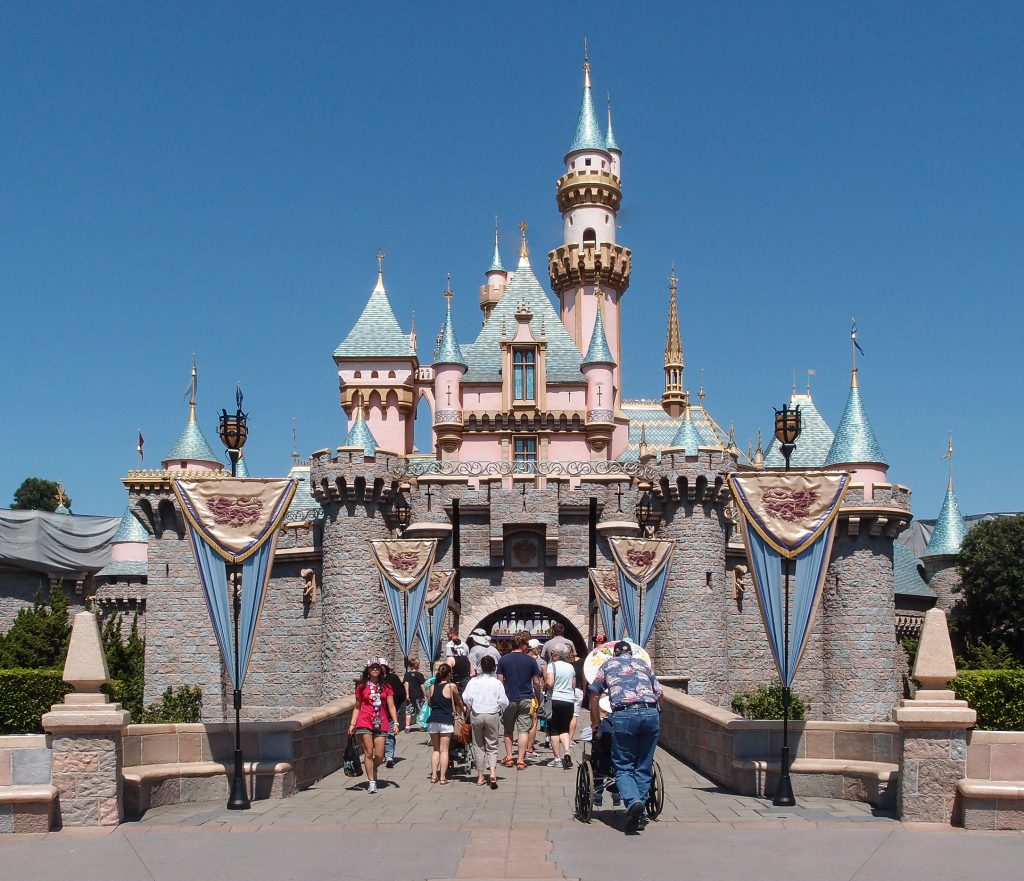 2. Disney World/Disney Land
The reason I have both of these listed is that they are both great, but for different reasons. If you're an adrenaline junkie like me, then your favorite of the two will be Disney Land. Everything is closer together, so you can ride more coasters in a shorter amount of time. Disney World has more unique rides and attractions but is spread out over a MUCH larger area. You need to dedicate one day for each park you plan on visiting. I wouldn't feel right if I didn't mention these parks because they are where dreams come true (as long as you have Fast Passes). These parks are geared towards a younger demographic but the occasional roller coaster is worth your time.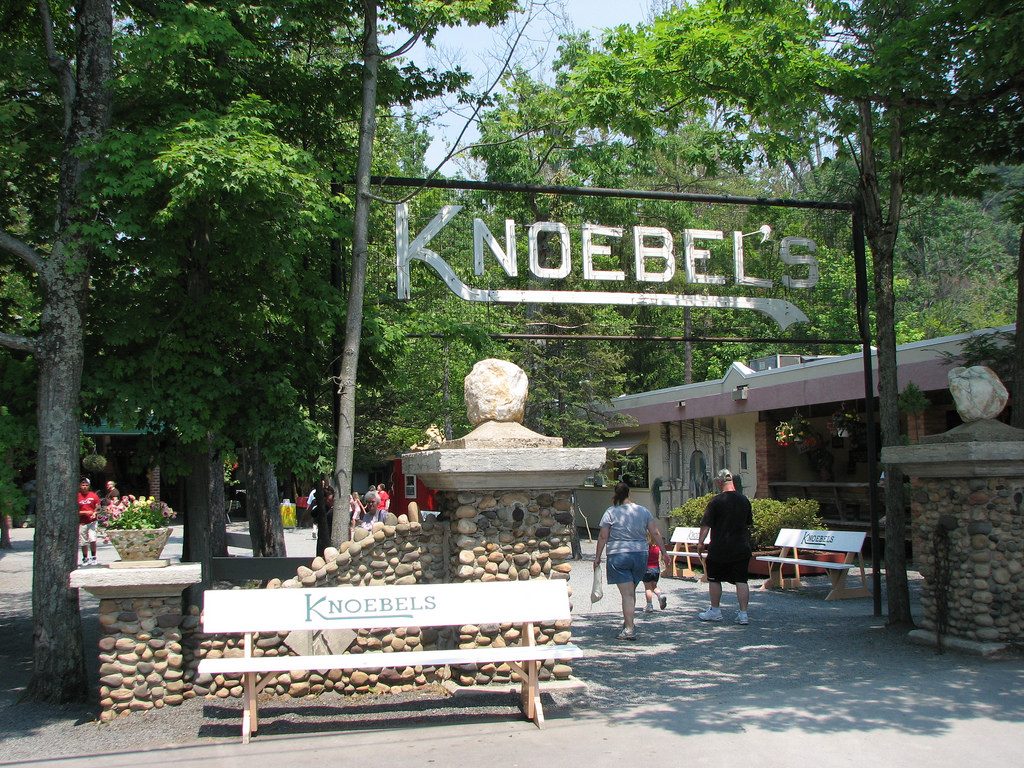 3. Knoebels, Pennsylvania
The first thing you notice on Knoebels' website is that entrance is free: "Whether you're just hitting a few rides or plan on staying all day, we have a number of plans and ticket options for you or your group. Best of all, admission and parking is free!" On their website is the listing of their prices per ride, which is nice because it doesn't force you to stay all day, you can ride until your done, and that way you know you got your money worth.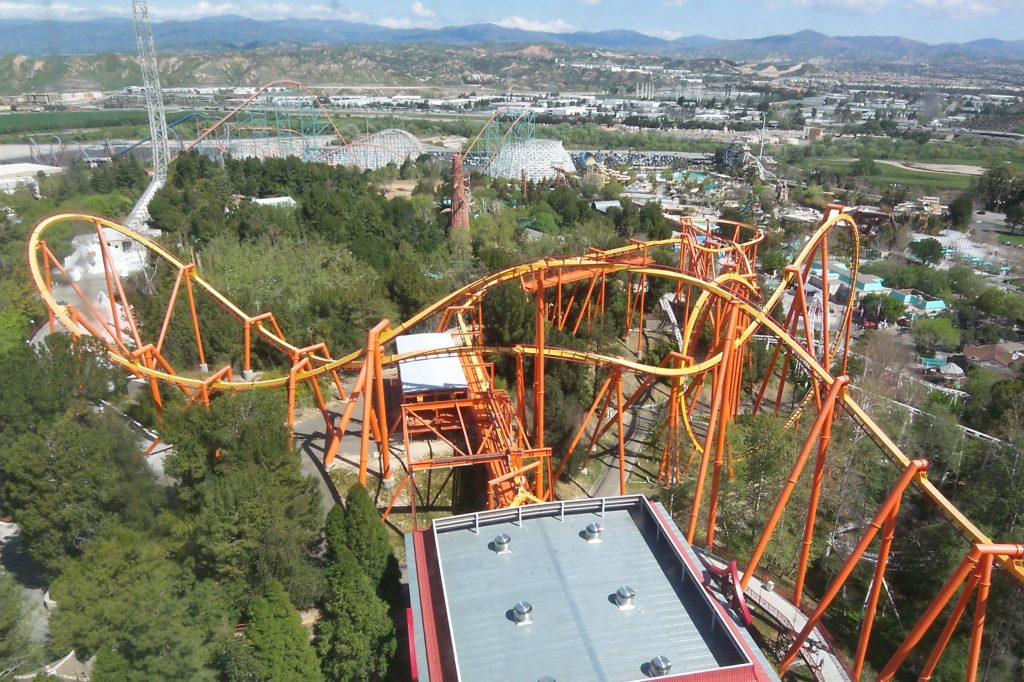 4. Six Flags
This one I can't name a location because they are everywhere and they're all so fun! Just depends on where you want to go. With over a dozen amusement parks worldwide and half a dozen more to be constructed in the next two years, Six Flags is one of the largest amusement park corporations in the world. Rightfully so, because they have some awesome rides and parks. Alongside the amusement parks, they also have water parks. With so many options, you're sure to find the perfect ride for you at Six Flags.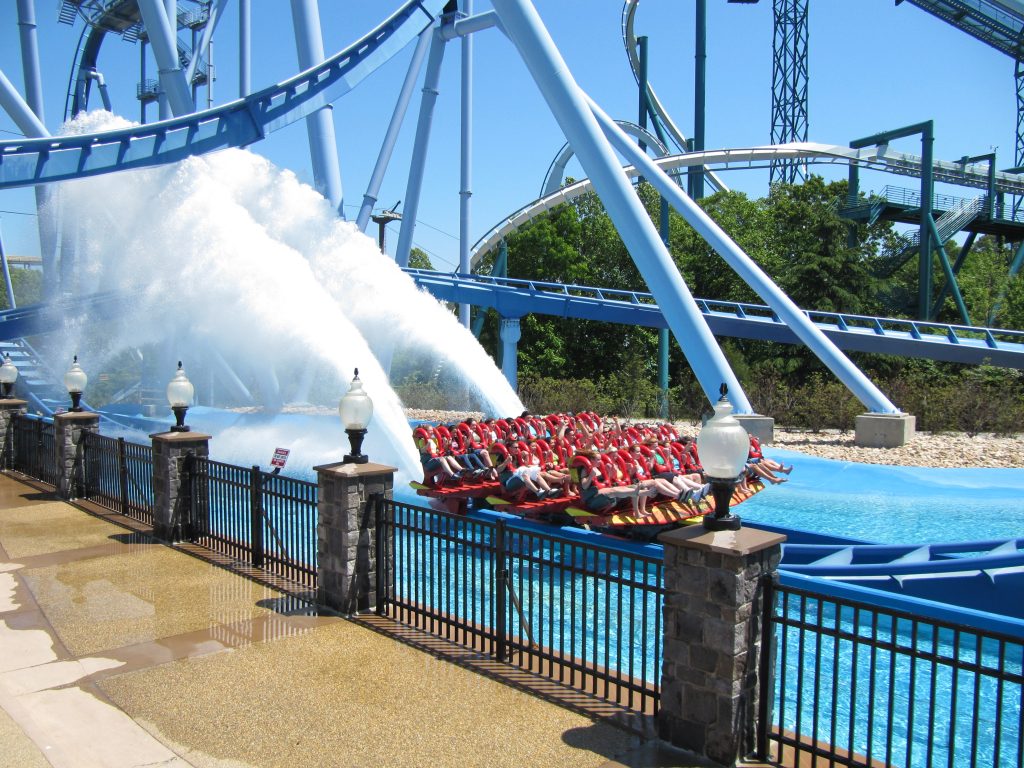 5. Busch Gardens
Busch Gardens has two locations: one in Tampa Bay, Florida and the other in Williamsburg, Virginia. I've been to the one in Williamsburg, and boy is it fun! They have seven roller coasters there, and the Griffon was the most memorable for me (picture above). Right off the bat, it dangles you over a drop-off that is a 205-foot, 90-degree, 75 mph free fall. Yeah, it sounds fun, but add in the vertical loops and corkscrews and it's even better. Definitely worth a trip to either location!
I hope you enjoyed my article on the top vacation destinations in the United States! If you did, be sure to vote it up and I will write more articles like this one!