In America's Family Community, you won't find families much closer and tighter-knit than that of Graffiti Hair Salon.
Troy Gordo and Brandee Gordo have owned Graffiti Hair Salon for the past seven years. Though it began as just a salon, they expanded to include barbering services two years later, after Troy completed barber school.
"I wanted something where both men and women would feel like they were being accommodated," says Brandee.
They also wanted to create an environment that was unique to Rexburg, one that would leave an impression on everyone who came through the doors.
"You remember it whether you got your hair done or not," she adds. "That's what the graffiti, the art, and everything is here for. It's like a whole lifestyle we're trying to bring."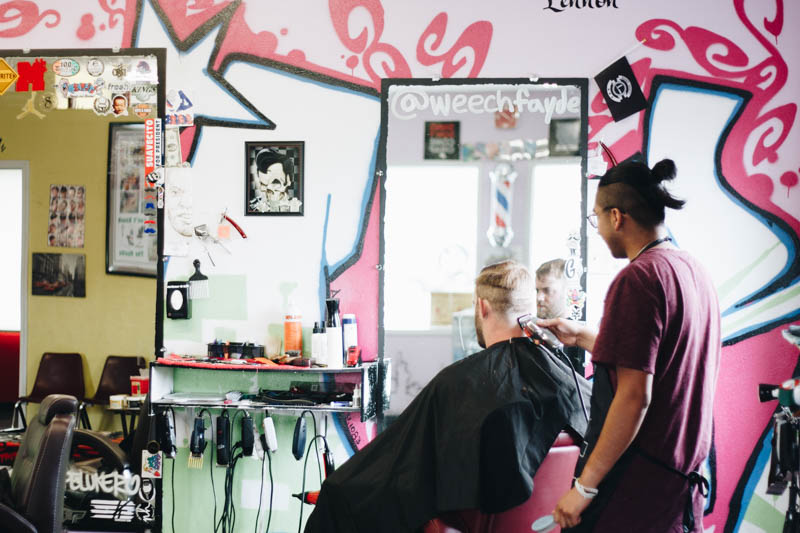 Brandee and Troy's love and appreciation for diversity, a family atmosphere, and of course hair have allowed Graffiti Hair Salon to call back to the early days of barbershop camaraderie.
"I've had numerous people just say, 'Brandee I just need to talk to somebody that's not going to judge me,'" Brandee adds. "And I feel we've created a safe place for a lot of people."
The urban feel of the salon and barbershop is not only unique in Rexburg, but it is something that Brandee and Troy have worked hard to nurture over the years. As one might expect of any urban, unisex salon, they welcome people of all different backgrounds and ethnicities.
"That's one of the greatest feelings ever," says Troy. "To have like four or five different languages being spoken at one time in the shop. And everybody's just laughing and getting along. I think that's one of the coolest things I've ever seen in this place."
"Everyone's welcome," Brandee says. "We're here for everybody."
"And we know how to do hair for a lot of different ethnicities," Troy says, adding that some days the clientele is as varied as Nigerian, Polynesian, and Hispanic.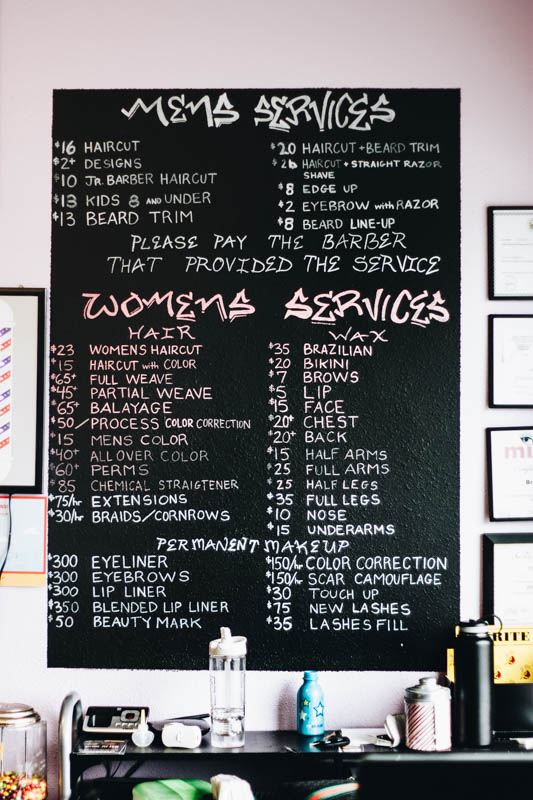 As parents of three — two twin nine-year-olds and a six-year-old — family is extremely important to Brandee and Troy.
"We pride ourself on making time for family," Brandee says. "My sister-in-law works here, his sister works here, our nephew works here, we work here…our other barber, our kids call Uncle Cade. We really have a really close family unit."
This ideal keeps Graffiti a very native, domestic business.
"If we were to expand, it would end up taking time away from family," Brandee says. "We have baseball games now and football games and gymnastics. And so we're just trying to prioritize what's important right now."
For Brandee and Troy, staying in Rexburg has other benefits. Everyone who works there has been receiving haircuts from them since they were in high school. The local talent has helped them a lot, a feeling which they hope they have reciprocated.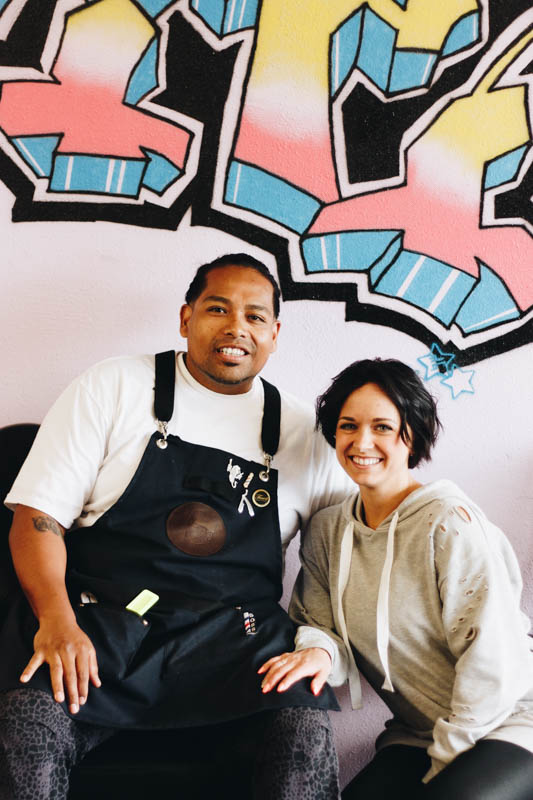 "I feel like we've been able to influence the community for the better," Brandee says. "I love hearing feedback about my husband from other people. Moms want their sons to come in here so that he can influence them."
Graffiti Hair Salon is located at 402 W 4th S in Rexburg, next to the Magic Suds Laundromat.