June's Place, the coffeehouse that has been steaming and brewing into the hearts of many, will celebrate their grand opening on Tuesday, May 8th, 2018, with a kick-off of festivities and an offer for $1 drinks from 8:00 a.m. to 8:00 p.m.

Ribbon Cutting Ceremony
At 11:00 a.m., June's Place will host the Ribbon Cutting Ceremony. All who wish to participate in this event are welcome. During the ceremony, June's Place will hand out free cookie dough bonbons, so you don't want to miss this special morning in Rexburg.
Grand Opening Festivities and Discounted Drinks
Throughout the 12-hour celebration, there will also be face painting, drawings, giveaways, live acoustic music, and $1 drink sale on all drinks from 8:00 a.m. to 8:00 p.m. For every drink purchased, customers will receive a bounce-back coupon for $1 off their next drink purchase. Curious as to what June's Place may have for you? Below is a list of some favorites.

3 Drinks To Try
Smoothies
June's Place's smoothies are 100% fruit and with no added sugar. Available in a variety of flavors from berries and peaches to green vegetables, they are as healthy as they are delicious.
June's Place Mocha
Get your mocha either iced or hot at June's Place topped with whipped cream and caramel sauce. The drink is sure to energize your morning and get you through your day with a smile.
Frozen Hot Chocolate
Topped with whipped cream and chocolate syrup, June's Place's spin on a traditionally warm classic is astonishingly delicious served cold. It's nearly thick enough to be ice cream but is perfectly sip-able though a straw. It's the perfect combination for a dessert on a hot day.

Bring the Family
With a kiddie-corner in the store, a deck of playing cards ready to go, and an assortment of tables and seats, June's Place is ready to accommodate families and groups of friends of any size. The welcoming atmosphere promotes community-engagement and provides a place for children, teenagers, and adults to kick-back and be themselves.
Bring a date or the family, join the conversation, find your favorite drink or dessert, and become involved with the community gathering this May 8 at June's Place.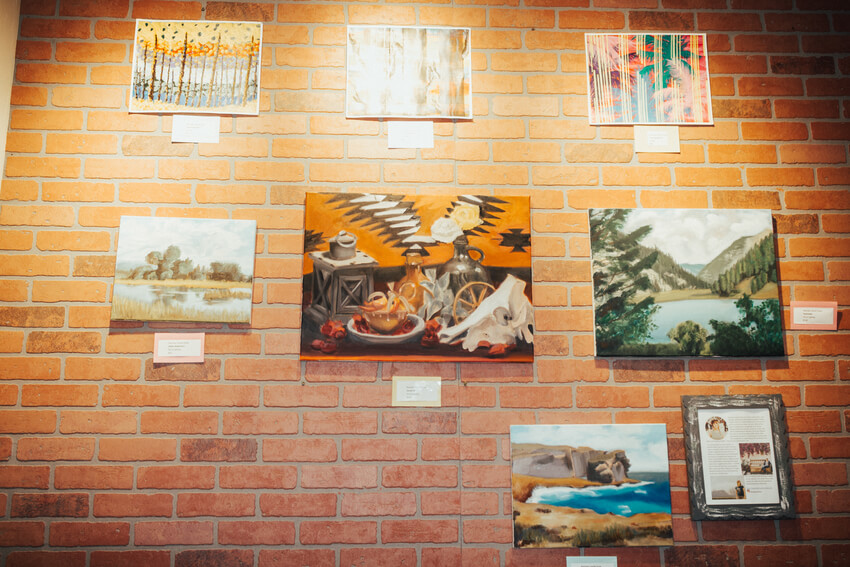 June's Place is open Monday through Sunday and is located at 259 suite B, N. 2nd East, find June's Place next to CosmoProf and Chesbro Music.
To learn more about the history of June's Place and the inspiration behind the experience, check out Explore Rexburg's initial announcement of the café.