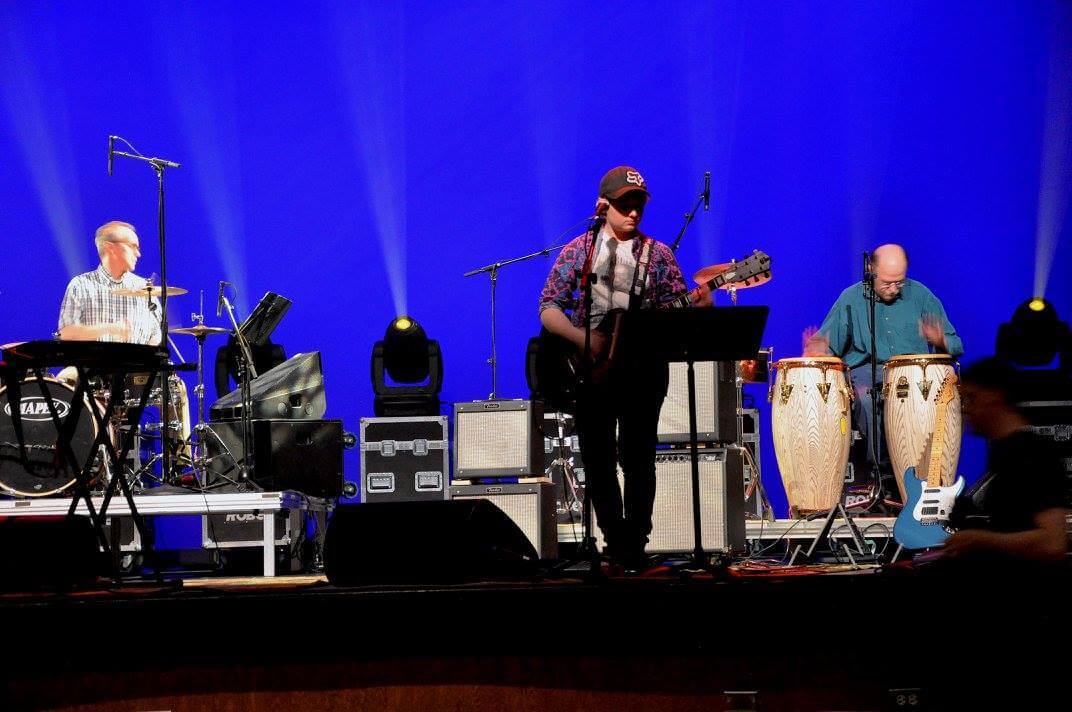 If Dr. David Peck isn't halfway around the world or lecturing in a classroom on BYU-Idaho's campus, he's on-stage rocking out with his classic rock cover band, Thorz Hammer.  Covering everything from Black Sabbath to Pink Floyd, Thorz Hammer puts on a show that is nostalgic for the older folks and stuns the upcoming generation with high voltage guitar and synthesizer solos.
When asked why David Peck enjoys playing classic rock with his group, he responded, "It's the best times with the best people. It doesn't get any better."

Meet Thorz Hammer
Since the band's inception in 2013, Thorz Hammer has gone through several different line-ups, instrumentation arrangements, and has learned over 45 songs. The current 2018 line-up consists of Dr. David Peck on the lead vocals and keyboards, Dr. Robert Tueller on the guitar, Dr. David Taylor on the drums, Dr. Matthew Moore on the bass guitar, and BYU-Idaho graduate Dani Gee on the guitar.
Despite how Dani is younger by a couple decades, it doesn't separate her from the friendships made between members of the band. David Peck says, "Whenever I'm asked about the band, I really just start talking about Erica Clapton, or also known as, Captain Dani Kirkham Gee. We get to have our fun, but we get to bring in an excellent musician from the rising generation. She's teaching the rising generation rock and roll. When she cuts loose, man, it's like watching the show in and of itself."

Innovative Rock Shows
In previous shows, Thorz Hammer has strung together horn and auxiliary percussion sections to pull off Chicago and Santana tunes. They've played the Kirkham Auditorium annually for a large show on campus and enjoy playing smaller gigs around town. In the future, they hope to assemble vocal ensembles to perfect classic rock tunes that stack vocal harmonies. Always innovative, Thorz Hammer puts on a show that memorable and an absolute blast.
Catch the Thorz Hammer experience this May 7 at The Basement at 7:30 p.m.