On October 14th, Idaho Falls will rally around local 7-year-old Jackson Bezzant for a car show, silent auction, and bullying awareness.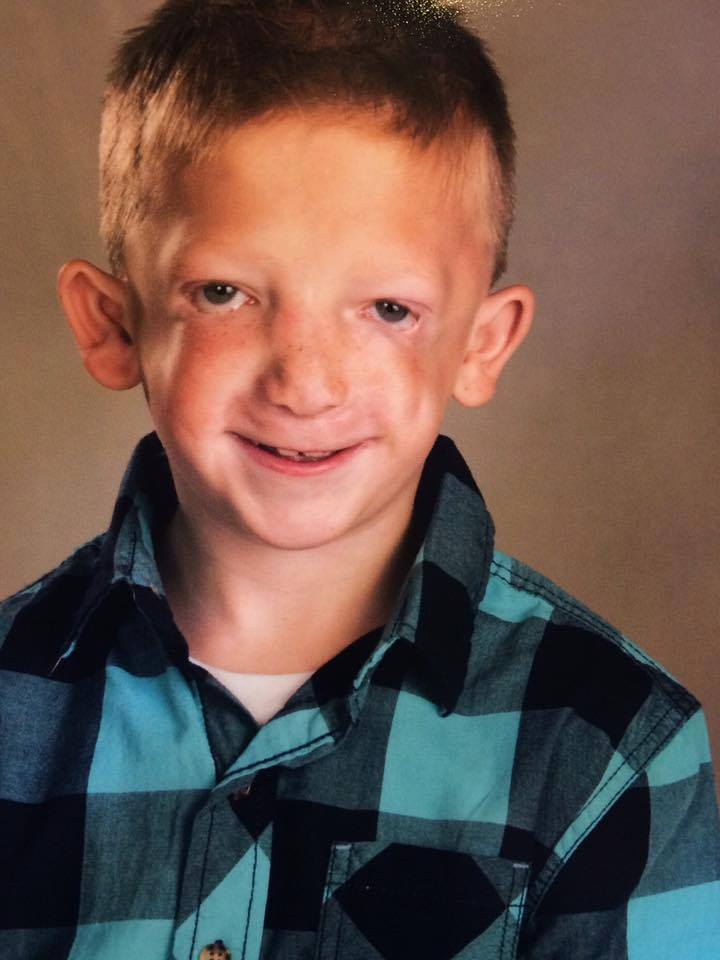 Jackson suffers from Treacher Collins syndrome, which is a condition affecting the development of bones and tissues in the face. The condition has also left Jackson partially blind and almost completely deaf. He wears a hearing aid and has already had one surgery to rebuild his left eye socket. Additional surgeries are on the horizon.
The physical manifestation of the condition has resulted in Jackson experiencing merciless bullying in school, including being called "monster" and "freak."
A post by Jackson's father, Dan Bezzant, went viral after he posted about his son's experience on September 14th: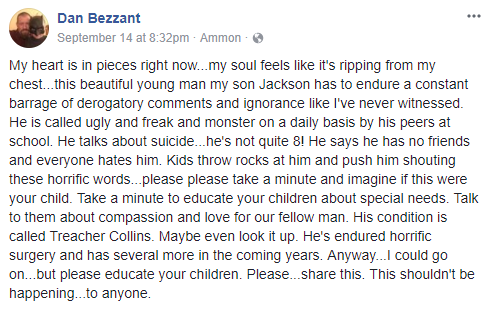 4Sight Security in Idaho Falls promptly came running, eager to respond to this plea of a heartbroken father. The Jackson Bezzant Car Show was soon born, with fellow sponsors The Zone Sports Grill and Kingston Properties also jumping on.
"I would like to make this day amazing for Jackson and show him his community is behind him, and show as much love and support as we can," says Trevor Blackburn of 4Sight Security on the Facebook event page.
Besides showing Jackson and his family the support of the community, 4Sight wants to do something extra special for this young man. They will be holding a raffle and a silent auction to help raise money for future medical bills and also to send Jackson, his three sisters, and family to Disneyland.
Entrance to the event is free, but donations are more than welcome to help 4Sight meet their goal to send the Bezzants to the Magic Kingdom. For those participating in the car show, there is a $5 entry fee. 100% of all proceeds collected will go toward the family.
In holding this event, 4Sight and the other sponsors hope to fulfill Dan's wish. The wish that the public be educated and in turn educate their children on the painful reality of Treacher Collins and the horror of bullying.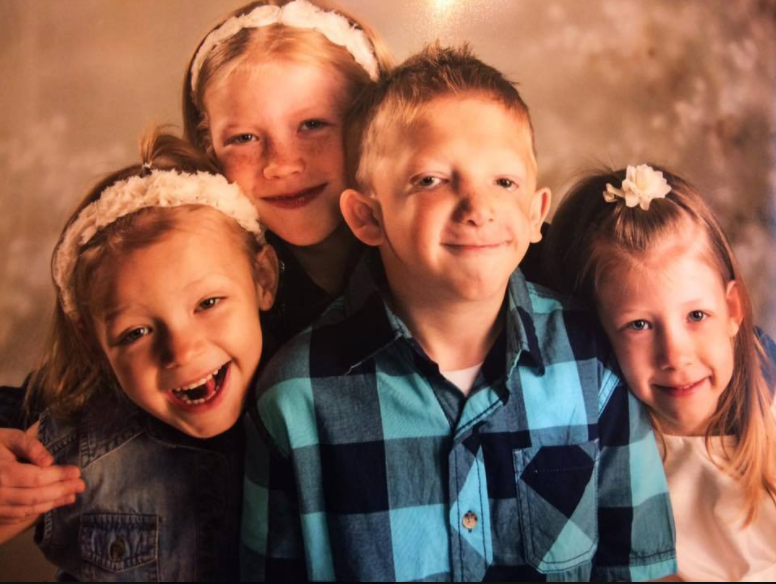 "Nobody should ever have to deal with anything like this," Blackburn says. "Especially a 7-year-old boy."
If possible, please come by and support this incredible young man and his family. Enjoy a car show, and if you can, feel free to donate. Let's show Jackson the support he desperately needs!
The event will take place at Kingston Plaza at 1545 W. Broadway St. in Idaho Falls from 10 a.m. to 5 p.m.