You may bemoan the unpredictable weather in Idaho. One moment, you're shedding your jacket and wishing you had worn shorts. The other, you're staring dumbfoundedly at your snow-covered car. You may curse it. But for the Madison varsity golf team, it could be their saving grace.
Trent Cichos, assistant golf coach at Madison High School, acknowledges that a state championship won't come easily this year. Rocky Mountain High School out of Meridian won state last year and they appear just as competitive this year. But Cichos is confident nonetheless.
"Honestly, we'll have to play our best golf in order to really compete with them," Cichos says.
Last week, Madison hosted and won a regional tournament. And during the third week of May, Madison High School will host the state championships in 5A varsity golf. Do they have a shot? You bet they do. Let me name the ways.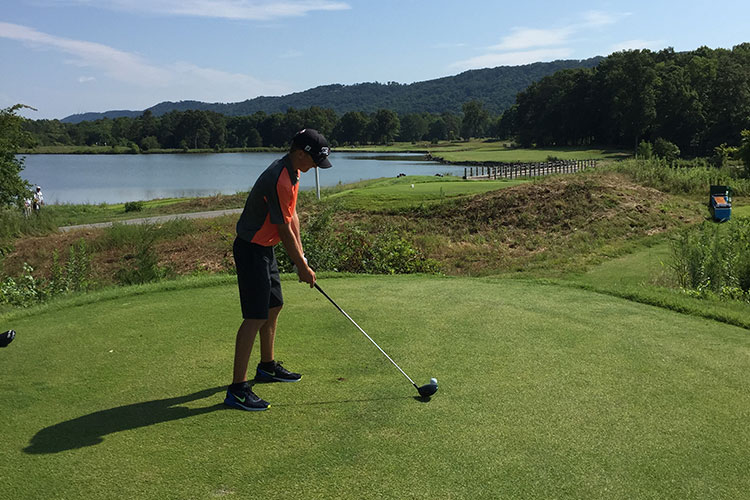 The talent of Madison Varsity Golf
You don't have to look far to see the talent on the Madison varsity golf team. Colten Cordingley, who is leaving for Utah State University to play golf, is an example of one of Madison's accomplished athletes.
"Colten has always been someone who's willing to put in the time," Cichos says. "With golf you need to be self-driven, and I think Colten proves that work ethic. He's a phenomenal golfer."
"Most kids love to go out and hit the golf ball and see how far they can hit it," he adds. "Colten will spend significantly more time on the putting green. When [the players] see him practice, they see him chipping and putting."
"Ever since I was a freshman we haven't been real competitive as a team," says Colten Cordingley. "Then we had Lincoln and a couple freshmen come in, and we started getting more competitive. This year's probably our best shot at trying to win state."
Thankfully, not all of Madison's great talent is leaving for college. Younger players like Lincoln Hirrlinger work hard and are competitive.
"Lincoln is driven," Cichos says. "He wants to be as good as or better than Colten. In that, it's a friendly little competition."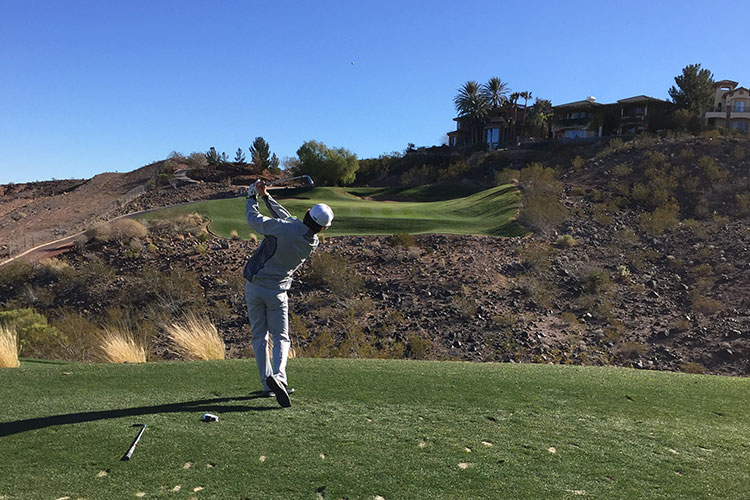 Playing on their home turf
Madison High School is hosting the state championship on our very own Teton Lakes Golf Course this year. Cichos is hoping that this offers a decent advantage to his players.
"I think our back nine on the South Fork are probably one of the more difficult nines that the high school kids will play the entire year," he says. "Our kids get to play it two or three times a week."
"The back nine is going to be the battle," Cordingley adds. "If you can win on the back nine, you should stand a pretty good chance at winning. I think having home course advantage will definitely help with that."
This familiarity with an intimidating back nine isn't the only great thing about playing on their home turf.
"I think they will enjoy the fact that they get to sleep in their own bed," Cichos says, laughing.
"It's a good opportunity to have the home course here," says Lincoln Hirrlinger. "[Trent Cichos] does a lot. He takes us to all the tournaments and gives us some mental advice here and there, and course strategy."
Biblical East Idaho weather
Of course, there's the weather. The Madison boys were born in it, molded by it. Their arsenal of raingear, from Gore-Tex jackets to umbrellas, is a show of their preparation and intimate knowledge of how unpredictable May weather in Rexburg can be.
"As weird as it sounds, we may be better served if the weather stays bad for State," Cichos says.
Some dedicated players have been hitting and putting balls through the winter. This isn't such an easy thing to do in Rexburg. But it is a show of the type of valor Madison's golf team has.
"I think the one thing that we try to do is go prepared," Cichos says.
Come out and support the Madison Varsity Golf Team as they host and play the state tournament on May 15-16 at the Teton Lakes Golf Course. With the talent, the patience, and the preparation they are bringing to the course, we are sure to be treated by this awesome talent…rain or shine.