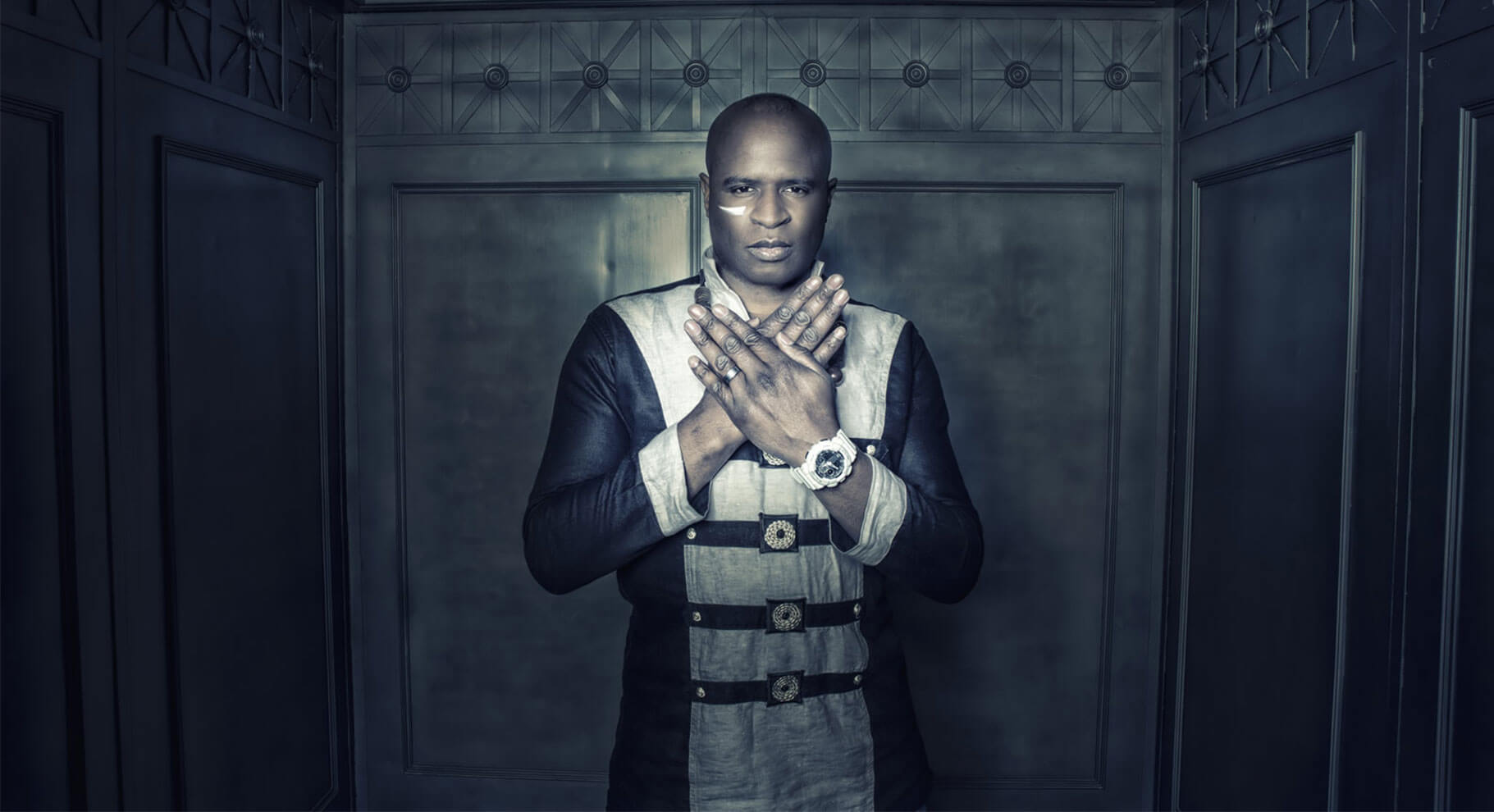 The young man watched intently as a passerby casually tossed an unfinished Big Mac into a sidewalk trash can in South Kensington. He rushed over to the receptacle, pulled the Big Mac out, and proceeded to eat the rest of it.
He looked up at the great Royal Albert Hall in front of him, and said aloud to his fellow, "One day, I want to perform in that place."
The other man looked back at him, laughed, said, "Yeah, right," and began to look through the trash for something he could also eat.
Alex Boyé was hungry, homeless, and broke. But he also had a dream.
In the trenches
The story of Alex Boyé has been published and retold many times. Today, he is not the same man that he was years ago, living on the streets of London. Currently, he is in the process of releasing his new album "The Tree of Life," and recording with some of the biggest names in the industry.
"These are people who do music for Beyonce, and John Legend," Alex Boyé told Explore Rexburg earlier this week. "But I've just got this leap of faith, I just have this feeling that this is where I'm supposed to be and so I have no fear of it…I want to represent the LDS faith to the world."
Boyé not only sees the need for positive, uplifting messages in the pop music scene, but he attacks the problem head on.
"We're losing a lot of our kids, because they're listening to all this hip-hop and stuff, and a lot of it is really bad," Boyé says. "What we're doing is saying, 'Listen to some Church music and you'll be fine,' when they've been listening to Lil' Wayne their whole lives."
"We have to present it in a certain way," he adds. "That's my goal for this new album, and this movement I'm creating. My goal is that when they hear our stuff, it's just as good of quality as anything you hear on the charts."
Boyé recounts a story of meeting up with Gladys Knight, another hugely successful LDS performer. He told her of his goal to write and perform LDS music, for which she congratulated him.
"But you need to go out in the trenches," Knight said, in Boyé's account. "Because that's where Jesus went."
This helped lead Boyé on to adopt his goal, and part of his musical persona: record chart-quality music that sends a positive, Gospel message. And do it for a bigger market than can usually be reached with strictly LDS music.
"You need to perform your song on Jimmy Fallon, not just Time Out for Women," Boyé says.
A career of positivity
Alex Boyé has performed in front of all sorts of crowds, at all sorts of venues. From his early days performing as a backup dancer for George Michael at the MTV Europe Awards, to being a contest on NBC's "America's Got Talent," to his 10 Idaho performances last year, Boyé has aimed to spread his message and positivity everywhere he goes.
"I did [a show] for 5,000 scouts in some random field in Shelley, Idaho," Boyé recalls. "And you know what? I can tell you, that was one of the experiences that spurred me on to doing what I do right now."
For this particular crowd, Boyé sang his song, "Winner," and told them that that's what they were.
"I realized I was onto something, that I needed to keep doing that," Boyé says.
Boyé last performed with his band at BYU-Idaho on September 25, 2015. One of the songs in the setlist was "Heart of a Lion." His message of having courage in the face of fear or opposition channels the vein of positivity Boyé produces in his music.
Other examples of this positivity are found in his songs "Survivor," an '80's influenced nod to the power of the human spirit, "Lemonade," an ode to making the best out of life (i.e. making lemonade out of lemons), and "Into the Light," a beautiful duet with rock legend Peter Gabriel.
Boyé will make his return to Rexburg tomorrow, May 5th, at the Hart Auditorium on the BYU-I campus.
"One thing I noticed with the Rexburg audience," Boyé says, "is they eat up the positive things that are given to them. And they use it in their lives."
Dreams do come true, people
The new manager, perhaps eager to prove to Alex his worth and dedication to the artist's career, asked the upbeat, Gospel singer, "What do you want?"
Alex mentioned a few goals he had for his career. And he added, "I want to play at The Royal Albert Hall."
Three days later, the manager returned with news. Alex Boyé would be performing at The Royal Albert Hall, opening for Olivia Newton-John.
Standing up onstage, at The Royal Albert Hall, a place where the Queen goes to see concerts, Alex felt a small prompting.
"I felt very strongly the Spirit saying, 'Before you sing, Alex, you need to talk. Tell them your story,'" Boyé recalls.
Alex knew that this wasn't protocol for an opening act. His purpose was very clear. Everyone was there to see Olivia Newton-John, and his job was to sing his songs, warm them up, and get off the stage. He wasn't supposed to make a speech.
But he knew what he had to do.
"I told them, 'I had a dream one day that I would perform here,'" he said.  "'And my friends — here I am right now. If you look outside, you can still see the trash can with my name etched on it. A-B. Dreams do come true, people.'"
Alex Boyé received a standing ovation before he even sang his song.
Listen to Alex Boyé's music on YouTube, Spotify, and Soundcloud.