The Idaho high school varsity golf tournament was an intense and windy affair. Teeming with the finest talent the state has to offer, the Teton Lakes Golf Course here in Rexburg was a fantastic proving grounds for state champion. Madison's boys were close, but couldn't quite clinch it.
For the boys, Rocky Mountain shot consistently in first place over the two days with a final score of 580. Madison struggled the first day, landing in 4th place behind Eagle and Coeur d'Alene, but battled back for overall 2nd in state, with a score of 628.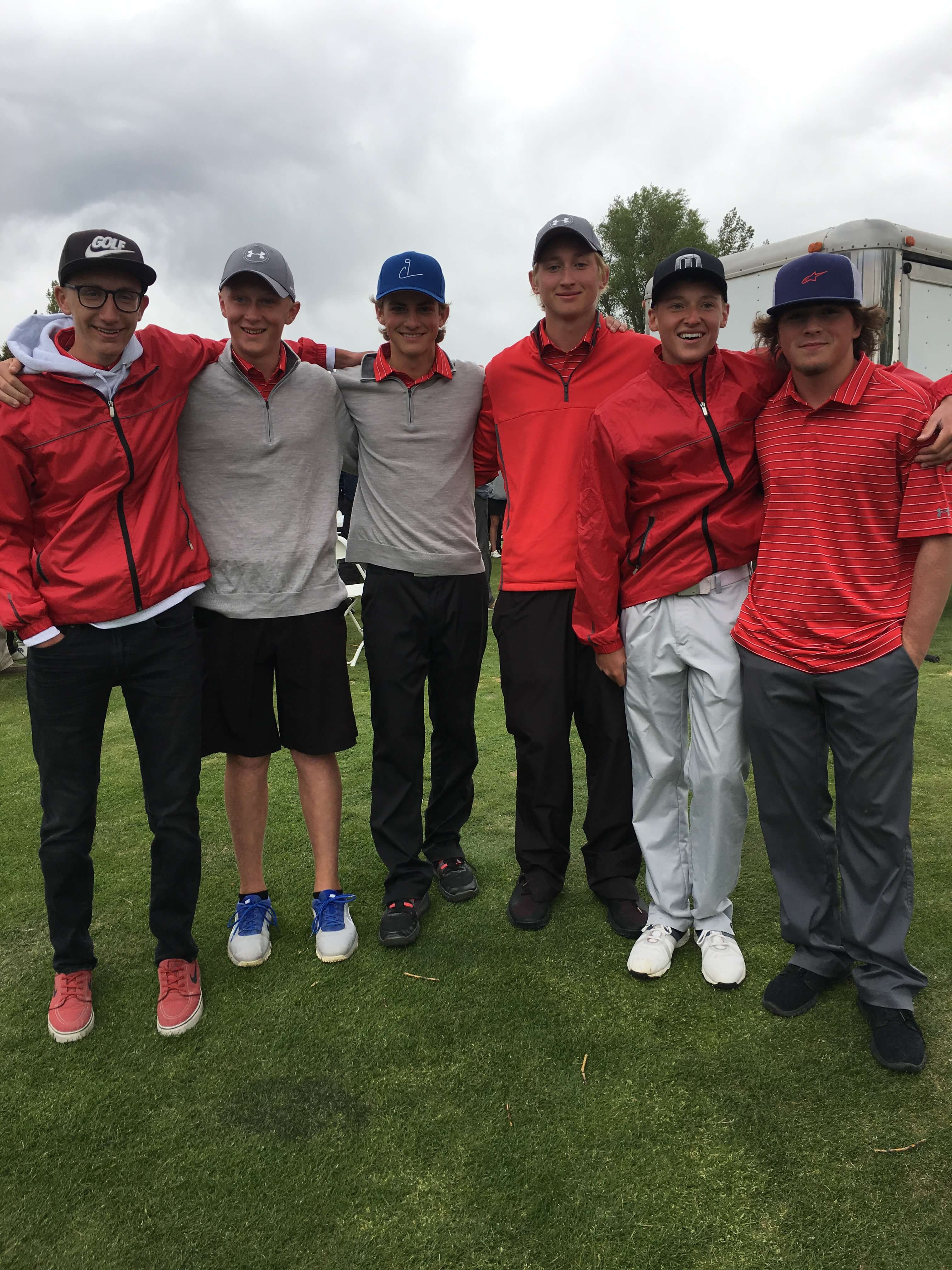 "Rocky Mountain is a phenomenal team and were clearly the best team," says Madison coach Trent Cichos. "Our boys didn't play their best golf, but achieving 2nd is a great accomplishment."
The Bobcats' Colten Cordingley finished with an overall individual score of 149, which was good enough for 3rd.
"I was a little nervous on the first few holes through the back nine," Cordingley told Explore Rexburg after the first day of golf. "I couldn't really chill out. Then after I made a double, that's when things calmed down. I proceeded to play better in the middle nine."
He played with a slightly better edge the second day, battling through a rough 14 and 15 before finishing off the day, the state tournament, and his high school career with a birdie on hole 18.
"We got state runner-up and won districts, so not a bad year," Cordingley says. "Not a bad year at all. And it was fun today. It'll be something I remember forever."
Players like Lincoln Hirrlinger will be back in future years for Bobcat golf, and take what they learned this year at state into the summer season and beyond.
"What I take away is just how important short game is," says Hirrlinger. "Short game, and to practice a lot of putting."
Hirrlinger finished with an individual score of 156. He is proud of Madison's accomplishments at state but acknowledges there is room for improvement.
"I think it will be pretty tough losing Colten," Hirrlinger says. "But I think next year we have a chance at winning districts again and maybe competing at state. Rocky Mountain is a tough team to beat, but we'll see what we can do next year."
Congratulations to both the Madison boys and girls golf teams on a very successful year.