Update: We created a page to list all of Rexburg's foodtrucks. If any information is missing or incomplete please contact us.
Over the past couple of years, food trucks have been sweeping the nation. From California to New Jersey, food truck festivals have been popping up everywhere! They offer that fun, family-friendly environment that you look for when going out to eat. Yet, food trucks are more than a kitchen on wheels. They have evolved into their own culture. The food truck industry started off slowly, but now shows that creativity and chef-driven food is not limited to wallet-busting restaurants.
You may be thinking to yourself, "Rexburg doesn't have any food trucks though, does it?" The answer is a simple, YES! Throughout the year, Rexburg hosts several different food trucks.
Karie Anne's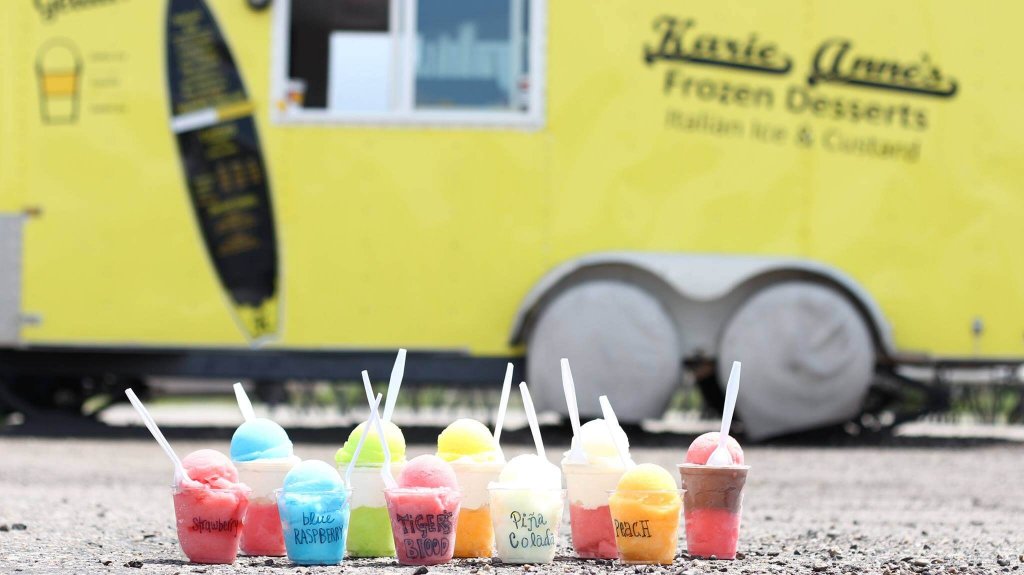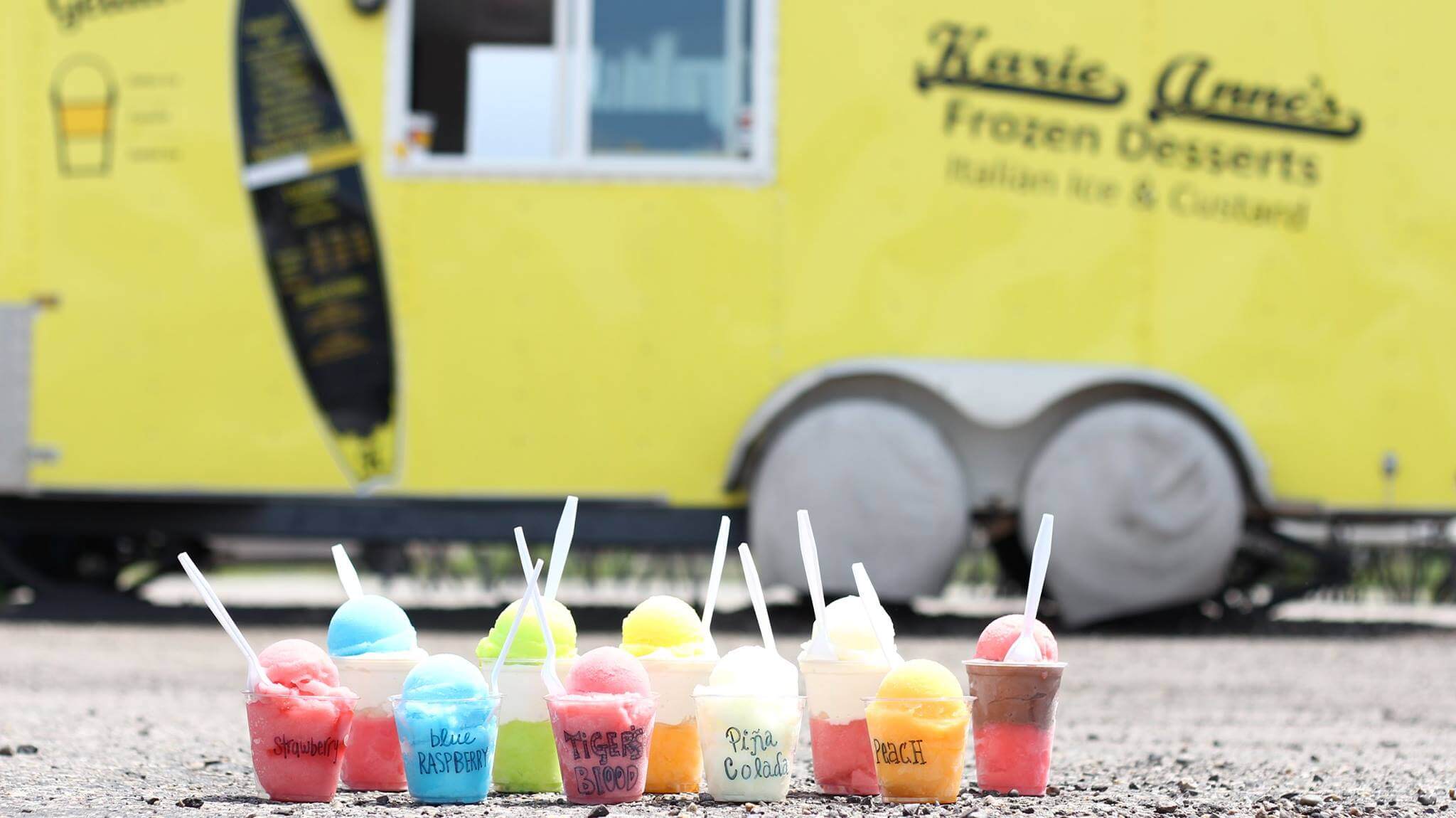 Location: 328 N 2nd E Rexburg, Idaho
Season: May–October
Hours: M-Sa: 11:00 AM–10:00 PM, Su: Closed
Description: Definitely known as Rexburg's most popular food truck, Karie Anne's is a must-see for the whole family. Their mouthwatering gelato and custard are to die for. It's no wonder they have been so successful! They have delicious summer flavors that are fruity and fresh. Once you try one of their gelatis you will be hooked for life.
Social Media: Facebook, Instagram
Blister's BBQ Express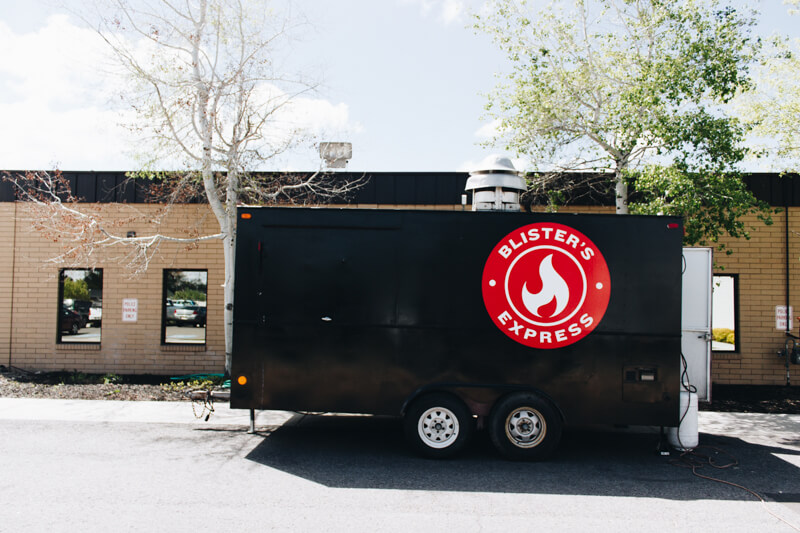 Location: 157 N 2nd East Rexburg, Idaho
Season: Year-round
Hours: M–Sat: 11:00 AM–8:30 PM, Su: Closed
Description: If you've ever had Blister's BBQ, then you'll know how addicting their food is! Well now you don't have to venture out to Mother Hibbard's gas station to get it. Their new express truck sells rice bowls, pulled pork sandwiches, and more!
Social Media: Facebook, Instagram
Waffle Works
Location: 157 N 2nd East Rexburg, Idaho
Season: Year-round
Hours: M-Sat: 3:00 PM–9:00 PM, Su: Closed
Description: Who doesn't love breakfast for dinner? Waffle Works serves warm waffles, waffle sticks, and waffle bites! Their toppings include whipped cream, Nutella, bananas, strawberries, and more!
Social Media: Facebook, Instagram
World's Best Corn Dogs

Location: 150 West Main St (Next to JB'S) Rexburg, Idaho
Season: April–October
Hours: M: 5:00 PM–8:00 PM, T-Sa: 11:00 PM–3:00 PM then 5:00 PM–8:00PM, Su: Closed
Description: After trying one of World's Best Corn Dogs, no other corn dog will be able to satisfy your cravings. Cooked in fresh homemade batter, and a wide variety of condiment choices such as honey, World's Best Corn Dogs is a food truck you definitely need to visit.
Social Media: Facebook, Instagram
Taqueria El Rancho
Location: W 4th S Rexburg, Idaho
Season: Year-round
Hours: M-Sa: 11:00 AM –9:00 PM, Su: Closed
Description: Rexburg has no shortage of Mexican food, but you can never go wrong with the master of the food truck. Taqueria El Rancho will take your tastebuds on a journey to Mexico. Their affordable menu is sure to fulfill and your need for tacos. We recommend their tortas!
Social Media: Facebook
The Nipa Hut

Location: 565 N. 2nd E Rexburg, Idaho
Season: April–October
Hours: M- F: 11:00 AM–8:30 PM, Sa-Su: Closed
Description: Bringing warm, traditional Filipino food to the Rexburg area, The Nipa Hut is one-of-a-kind. Their savory and delicious cuisine will keep you coming back for more.
Social Media: Facebook