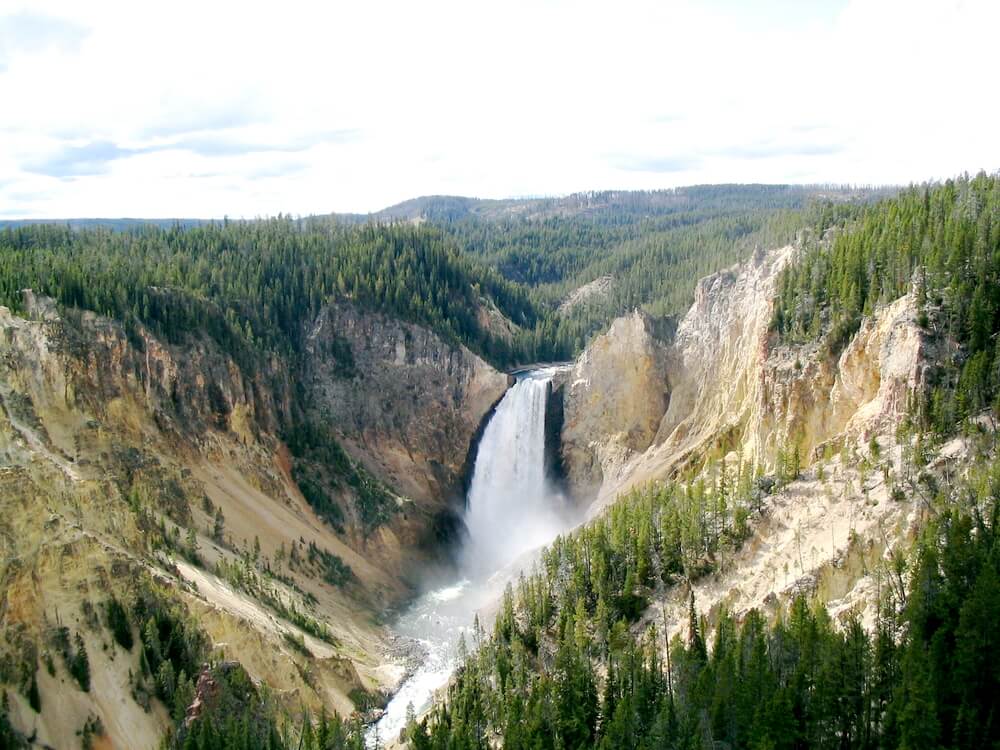 Some people spend their summer vacations on white, sandy beaches. Others take extravagant trips to different countries to experience new cultures. And some people go to southeast Idaho.
Many people are unaware that during summer, the southeastern Idaho region has some great activities available, especially for those who love the outdoors.
For those who may not be from around these parts, it's easy to miss out on a lot of fun without having to travel very far.
Southeast Idaho is home to one of the most iconic and well-known National Parks in the United States. Yellowstone National Park is a common summer destination for travelers and campers. But there is so much more to see and do than just visit Yellowstone.
Each summer, there are also thousands of students who attend BYU-Idaho in Rexburg. With the spring semester starting in April and going through July, and the fall semester beginning in September, that only leaves part of July and then all of August for students' summer break.
The majority of students who attend BYU-I come from other parts of the nation and even other parts of the world. It's not always easy or convenient to travel home for only a few weeks before school starts back up in the fall, so in many cases, students end up staying in Rexburg during the summer break.
The summers in southeast Idaho are enjoyable but they can get hot. Hot enough that you aren't going to want to stay in your apartment all day. And who really wants to spend their time inside when the sun is shining, and the days are beautiful?
What do locals suggest?
I talked to some locals who gave suggestions for things to do and places to go while you're in southeast Idaho during the summer.
Jason Dahl, an Insurance Agent from Rigby, Idaho mentions two places not everyone knows about.
Aldous Lake
First, there is Aldous Lake, a great hiking and swimming destination.
"It's about 35 miles north of Rexburg just past Kilgore," says Dahl. "You have to hike 2 miles to get to the lake. But once you're there it's beautiful and it's completely free to park, hike, and swim. You don't even need a guest pass."
Dahl adds, "If you go in July there are wild raspberries and huckleberries that grow near the lake. It makes the lake look really beautiful with all the colors. I recommend seeing it."
Aldous Lake is a prime location and option for people who aren't looking to spend the whole day hiking and are not looking to travel too far from Rexburg.
7-mile Cave
Secondly, Dahl suggests 7-mile Cave located just west of Idaho Falls. You just get on Highway 20 and go west about 7 or 8 miles.
"The seven-mile-long cave is a great place to walk or hike and even camp in," he says. "A lot of people are surprised that you can camp in the caves, but its actually a lot of fun. The only things you'll need are flashlights and a sweatshirt because it gets cold."
The seven-mile-long cave has free parking and no entrance fee.
"(To) everyone who is in this part of the country during the summer: don't just drive through! Stop and enjoy what's here or you will be missing out on some great stuff," Dahl adds.
Warm River Bike Trail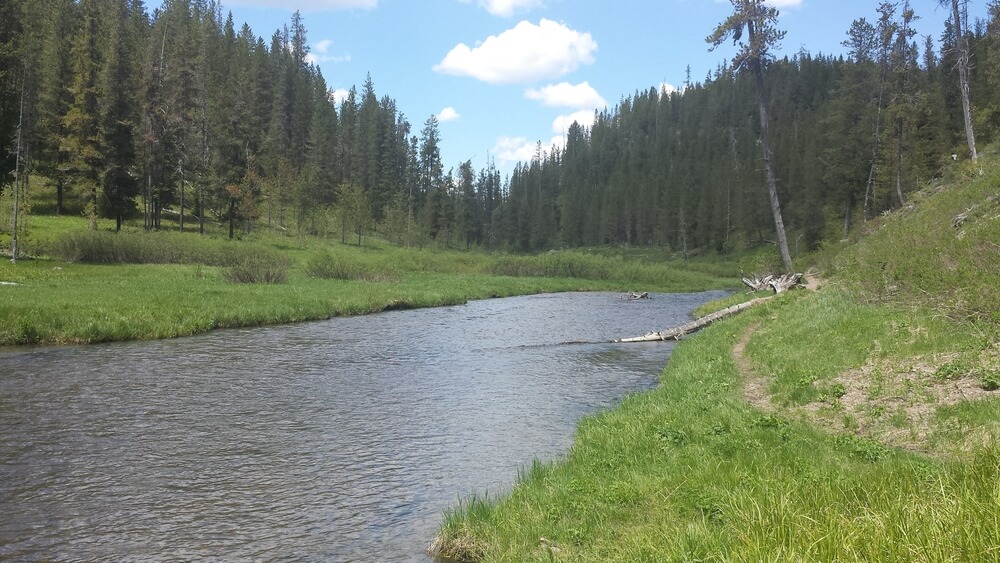 I also spoke with Todd Tucker, a carpenter from St. Anthony, about where he likes to go with his family and friends during the summer time.
The first place he indicates is a biking trail that runs along the Warm River. It starts up near Mesa Falls and ends at the Warm River Camping Grounds.
The trail is outside of Ashton about 40 minutes from Rexburg. Drive to Mesa Falls, then turn onto Wood Road and follow it until you get to Road 154. Right after you turn, you can park your car there; that's where the trail will start.
"This is one of my favorite biking trails around," says Tucker. "It's mostly downhill and takes anywhere from 20-45 minutes depending on how fast you go. It also has an old abandoned railroad tunnel that you can ride your bike through."
"It's tons of fun but it is in the middle of a big forest, so I would recommend going during the day and going in a big group of people just to eliminate a greater risk with coming upon animals and other crazy things," he adds.
The trail is free to ride or walk on and it is also free to park along the trail. But Tucker expresses that it would probably be smart to take Bear Spray.
Fall Creek Falls
Another fun place Tucker mentions is the Fall Creek Falls in Swan Valley, Idaho. The waterfalls are about an hour away from Rexburg, so it isn't too far away.
It's easy to miss when you are going to Swan Valley from Rexburg, but it's easy to find going the other direction. There isn't much space for parking in the parking lot, but you are allowed to park along the roadside.
"It's a great place to go on a date at because it is super pretty," Tucker said. "But it's the type of place you can't spend too much time at because it is a smaller-sized waterfall."
"If you know where to look, you'll find tons of fun stuff to do in Eastern Idaho during the summertime," Tucker adds.
---
I invite you to take advantage of the natural beauty here in the Rexburg area. There are so many things to do and sometimes we just don't know where to look.
Southeast Idaho has a lot more to offer than just Yellowstone. So make sure you get out this summer break and take it in.