Attending college can sometimes intrude the notion upon you that you have a major, and no time for anything else. That your whole world must revolve around that project, that exam, and focus all your efforts on that field only.
The team behind Trunk Outdoors defies that logic.
Jacob Johnston and Jared White are two BYU-Idaho students studying medicine — and they own and operate their hammock company, Trunk Outdoors, on the side.
---

A Trunk Outdoors hammock
When it comes to quality of hammock, the Trunk Outdoors doesn't compromise or cut corners.
"We realized that there are a ton of hammocks on the market," says White. "But none of them had the high quality we were looking for — or even all the parts together."
After exploring fifteen different types of hammocks with seven different companies, after going through all the prototypes and testing, they found the right product that fit their needs. Their bundles not only include everything one needs to go hammocking, but they use the optimal material as well. Trunk Outdoors hammocks are made of 70D ripstop nylon so they don't tear as easily, and they come with all the straps and carabiners a serious hammocker needs.
"We wanted to give people the very best possible deal for the quality," adds White. "It's the best of absolutely everything on the market."
Trunk Outdoors is more than just a company of recreation enthusiasts offering high-quality, battle-tested hammocks. Ultimately, it is a labor of love by non-business people genuinely moved by their own product — and with a mind to give back in the process.

A labor of love
Both Johnston and White have years of experience in outdoor activities to validate their side business. Hammocking, camping, and backpacking are important hobbies to them, and they wanted the best quality for themselves.
"In our developmental process, we were like, 'Let's design a hammock for ourselves and offer it to everybody,'" says Johnston.
Though the origin of Trunk Outdoors isn't entirely altruistic, it also doesn't function like a typical business. In fact, nobody from Trunk Outdoors will receive money during its first year. Instead, all proceeds will go to various charities and organizations.
"It's fun to design and make money," says Johnston, "but something that sets us apart is that we wanted to find ways to give back."
If this model may be different than other business strategies, it is perhaps in line with the spirit of Johnston and White's chosen fields of study. Johnston indicates he would like to go into healthcare administration, while White is studying to become a perfusionist.
---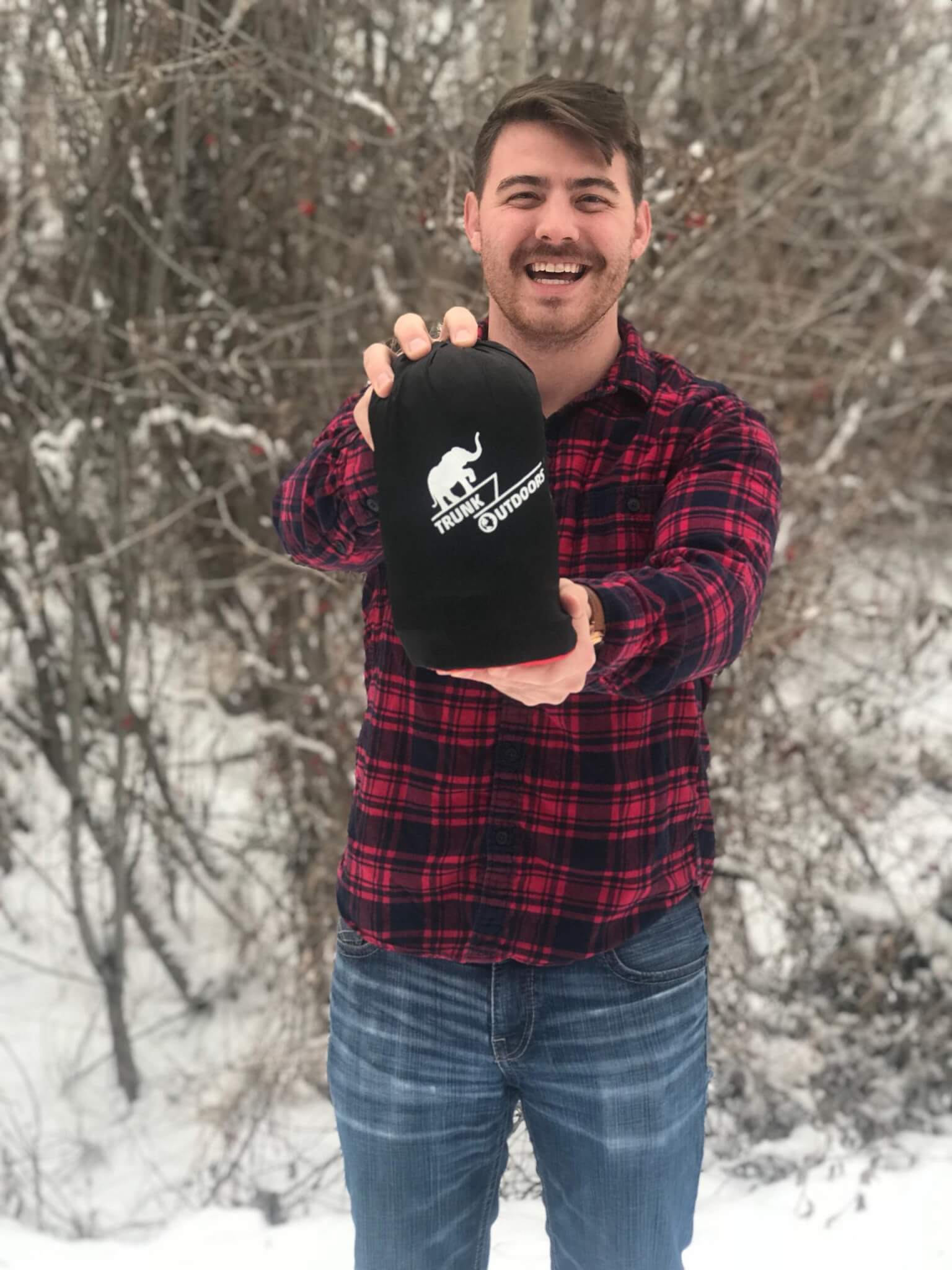 Whether it's wholly the love of the outdoors that brought about their business, or the inherent stress of being medical students, Trunk Outdoors is born of a passion for hammocks that supersedes the lines between fields of study. With this passion comes a hammock in whose utility creators Jacob Johnston and Jared White are confident. For they too, in their busy schedules, love to enjoy the outdoors and relax once in a while.
Learn more about Trunk Outdoors by visiting their website and following them on Facebook and Instagram. Now that it's hammock season, you'll also need to know the best places to set up. Check out our article on the 10 best places to hammock near Rexburg.