Rexburg, IDAHO – Responding to customers' love of the experience of not being able to find a seat and enjoying lunch with someone you don't know, Blister's BBQ is opening a new, even smaller location in 2019.
"We hear you and we care about what you want," said Blake Winters, general manager of Blister's. "We want the people of southeast Idaho know that they've been heard and we're answering the call."
Describing the situation as somewhat of a bat signal, Winters agrees with community patrons.
"Our guiding principle in choosing a new location was to not lose the cramped atmosphere people know and love," explained Winters.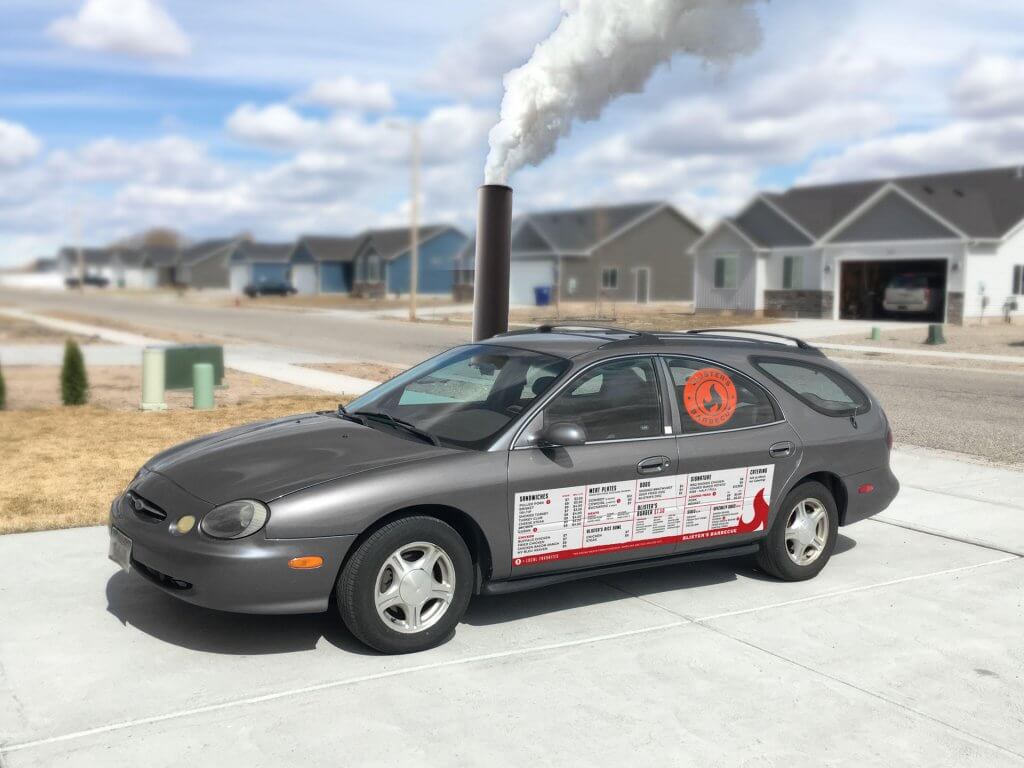 Blisters decided on a 99' Ford Taurus hatchback because of its excellent gas mileage and reputation for reliability. "While it may not look like much on the outside, this beauty has been meticulously taken care of on the inside and you'll have no problem getting comfortable with 1-4 more people."
"The kitchen will be in the hatchback area of the wagon," says Winters. "And we'll rig a hitch to drag along one of our premium smokers behind the car."
Asking locals about what they think, the consensus is that it's a win-win.
"Every single time I get my pulled pork sandwich at Blister's BBQ, my first thought is, 'I sure wish things could be more cramped in here,'" said one local Rexburgian. "And now with this second location, I not only get that, but I also get to roll the dice on if there's even room to fit my head in the window just to take in that glorious aroma!"
The other exciting thing about this new location is that you'll never know where it's going to be. Darting all over town it will be the customers job to find this 2nd location if they want to partake of the succulent BBQ.
Don't call it a food truck, this new location on wheels is the BBQ wagon.