Have you ever wondered where you can find the best burger in Rexburg? With so many restaurants offering the same kind of food, it can be hard to sift through all the choices. As a result, we set out to make it easier for you to find the best burger in Rexburg.
The Top 5 Burgers In Rexburg & Where To Find Them
The Jalapeño Popper Burger
|

Red Rabbit Grill

Red Rabbit Grill has a rustic modern vibe inside the restaurant. With fascinating decor adorning the walls and an accompanying party room it has a home-away-from-home feel to it.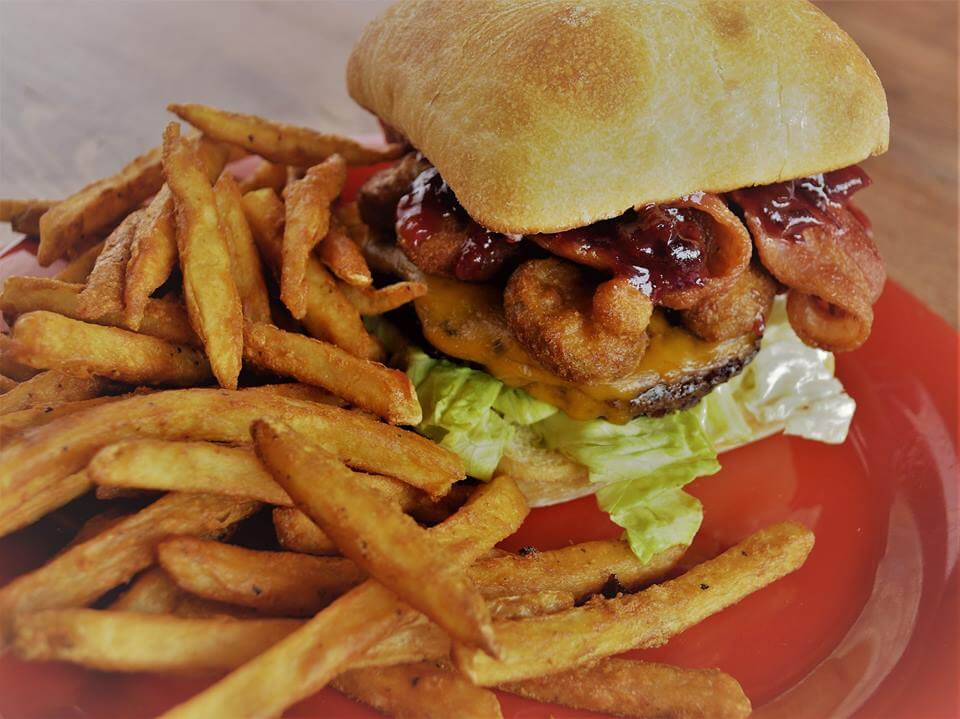 Enough about the ambiance and vibe though, we're here to talk about their burgers. Especially their Jalapeño Popper Burger. It's a mouth-watering burger made with bacon, cheddar cheese, and a raspberry pepper jam. Believe us when we say that it takes your taste buds for a spin! We highly recommend trying it, we don't think you'll regret it.
Video: The Jalapeño Popper Burger
The Barbecue Bacon Burger | The Hickory
The Hickory has been a part of the Rexburg community since 2012. Now, a well-established family-run business, it has menu with a variety of options. According to their Facebook page, The Hickory is your best choice for slow-smoked barbecue, steaks, and burgers in Rexburg. And one of their most popular items is on that list- The Barbecue Bacon Burger.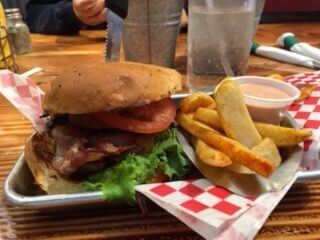 The Barbecue Bacon Burger is a customer favorite. With a ½ pound patty, cheddar cheese, crispy bacon, a golden onion ring, and smothered in Sweet Hickory BBQ sauce, it is sure to get your mouth watering.
The Blister's Burger | Blister's BBQ 

You wouldn't think that you'd find delicious food in a gas station. However, you would be wrong. Blister's BBQ has been described as the best barbecue in Idaho. With a variety of menu options to choose from you are guaranteed to find something you love.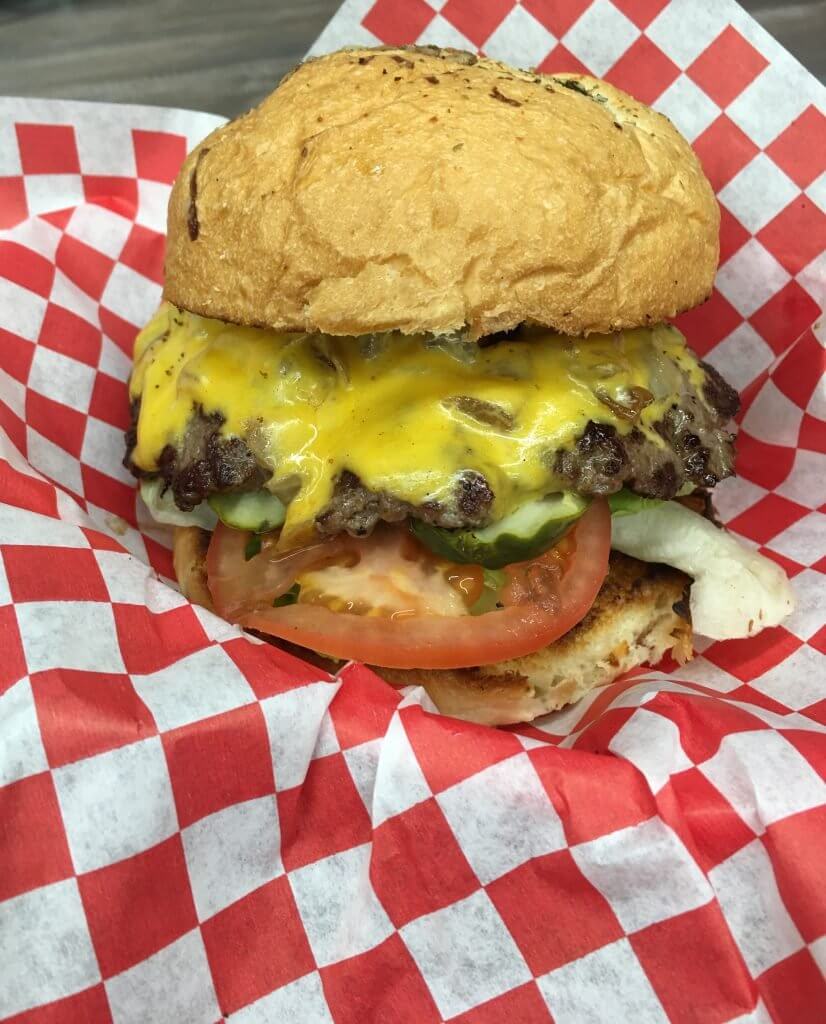 However, with so many options tempting you, we strongly recommend you try the Blister's Burger. It's a build-your-own style of burger (if you choose). You can choose from a variety of standard toppings as well as specialty toppings, including grilled onions, bacon, jalapeño, fried egg, bleu cheese, bratwurst, brisket, and much more.
Video: The Blister's Burger
Double Big Jud's Special – World Famous 2 lb. Cheeseburger | Big Jud's
Big Jud's is an absolute must have when it comes to Rexburg eateries. The lore and cult following are worth the experience alone.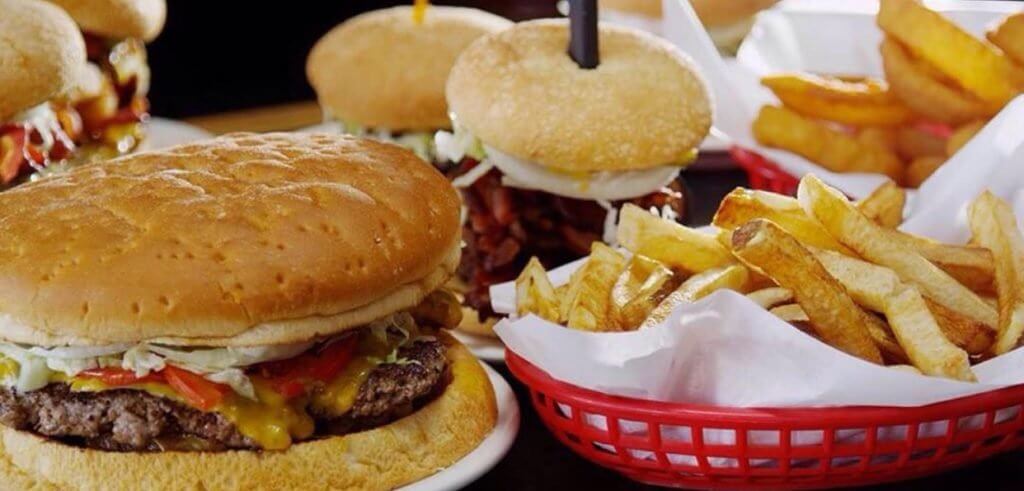 Made famous in 2010 by Man v. Food, this monster is made with two one-pound patties and all the fixings. Located in Archer, Big Jud's is known for more than this colossal burger. They have a wide array of options, such as their pastrami, jalapeno, or mushroom burgers just to name a few. You will have a plethora of burgers to choose from!
Redd's Signature Burger | Redd's Grill
Located in the Teton Lakes Golf Course clubhouse, Redd's grill is quite the competitor when it comes to quality food. Boasting quality ingredients, tested recipes, and their own brand of home cooking, Redd's Grill strives to give their customers the best experience they can get. Their Redd's Signature Burger is a perfect example of this.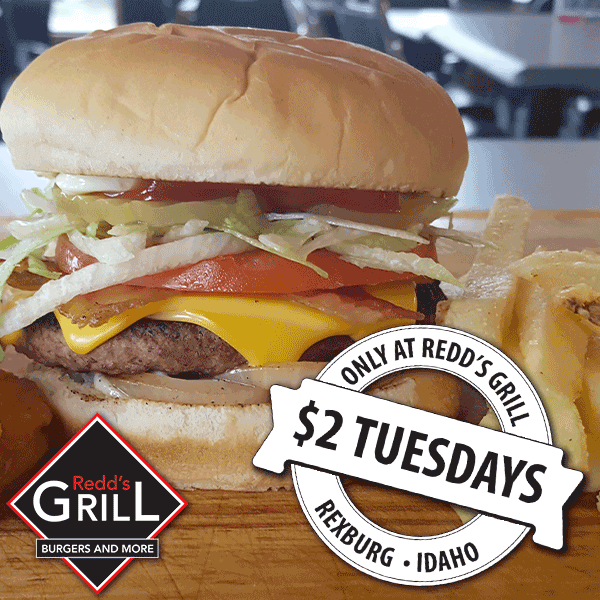 It's a ¼ lb. pound patty with crispy bacon, cheddar cheese, grilled onions, and more piled on top. This delicious burger is bursting with flavor and will give your tastebuds what they've been wanting.
Burgers, Burgers, & Burgers
We know that there are a lot more burgers to try in Rexburg. If you have a favorite that didn't make our list, please let us know. We know that there are many who could have made this list. Including Idaho Burger Grill, Five Guys, & T-Rex Burgers. We're always on the hunt for the best offerings in Rexburg!