Four minutes and 43 seconds — that's how long the earth shook after Rexburg rapper, and self-proclaimed king of open mic, C-Strong, dropped the groundbreaking bomb that skyrocketed him to the top of the local charts.
The nearly five-minute-long single, "James, You Fox" is a hardcore diss track aimed at Utah's hip-hop icon James The Mormon. After landing in the number one seat on Rexburg's independently organized top 10 Spotify playlist, the song has immortalized C-Strong with small-town celebrity status.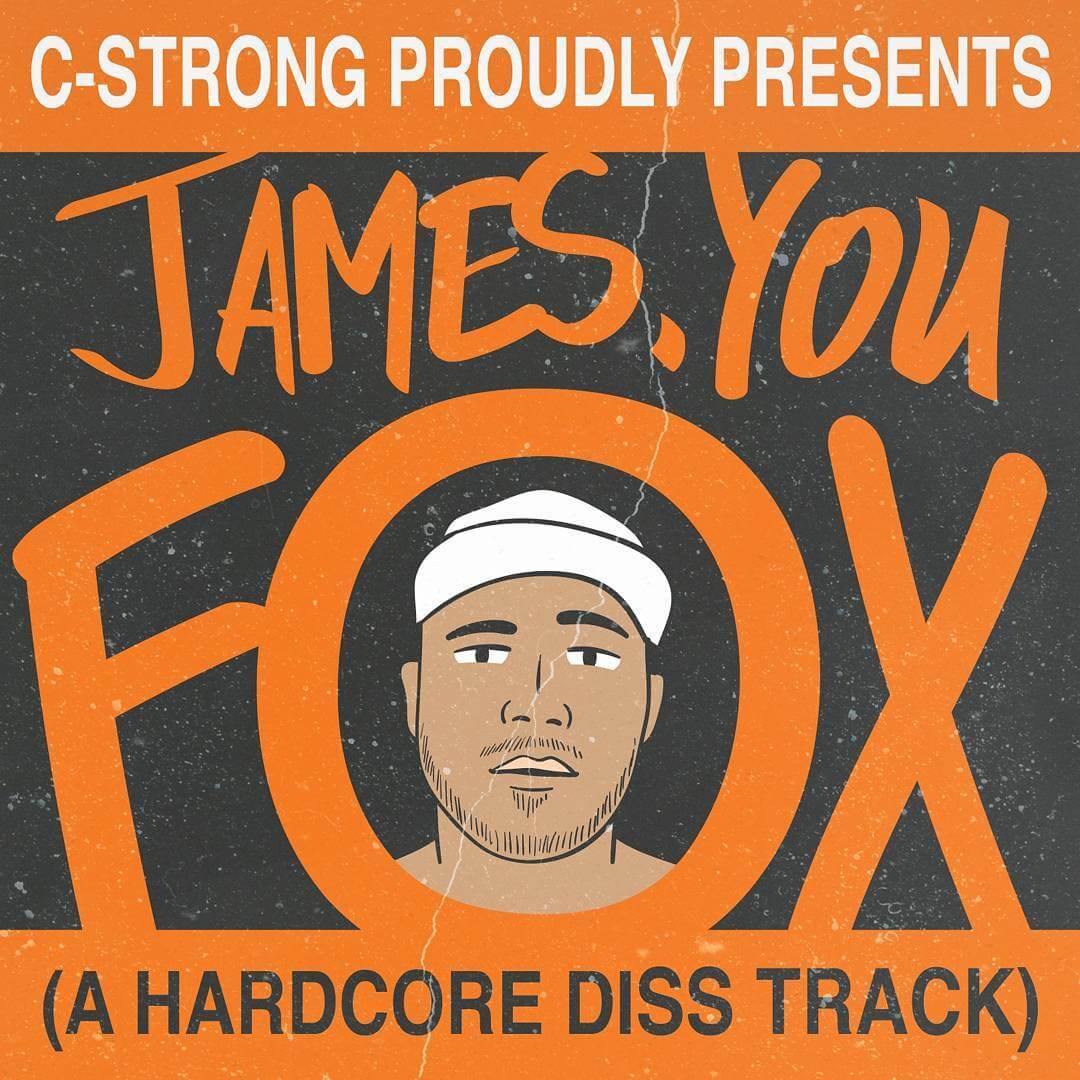 We caught up with the rapper and talked about the future as well as the details of the song everyone is talking about. Read the interview below and get to know your new favorite clean-rap superstar.
Q: You recently released a song called "James, You Fox" both dissing and complimenting James The Mormon. How did that track come to be and what's the real story behind it?
A: The dissing was more of a joking matter actually. I wasn't even going to do one, but EternalTonyHawk from my song "Sailor Germs," — his real name is Tanner — he texted me about doing a diss track because I was disappointed that James took his song "Energy" off of Apple Music for a little bit and that's like my favorite song, so I called him out on Snapchat. Tanner saw my posts and suggested he and I get together and do a diss track. He helped me a lot with the lyrics on the song, but we were just joking because all in all I just wanted to compliment James' music more than bash him because James The Mormon isn't Eminem. And I've bashed Eminem because of his language.
Q: How does it feel to have the song feature as the number one track on the Rexburg Top 10 playlist on Spotify?
A: I think it's super awesome to be featured on that playlist, it's like finally my music is being recognized. Ten years ago I was just trying things out. Rapping started as just a hobby and now it's boom, it's mutated into top 10's and I'm just feeling very blessed right now. My song "Sailor Germs" was at the number two position for a little bit, and then a week later I saw this post from another artist and he tagged me and I realized, "Wow, number one."
Read more about the Rexburg music scene here.
Q: Did you see that [James The Mormon] heard the song and commented on it?
A: Yeah I saw that he commented on the Facebook post. I kind of felt a little bit bad about it because he said he wasn't sure how to feel about it. I commented back before the post got taken off and explained that we were just being funny and in reality "Energy" is my favorite song by him, and you can't really have a favorite if you don't like the person. *Laughs*
Q: How does it feel to know that at least [James The Mormon] is aware of you and has heard your music?
A: I think it's pretty cool. I think if he understood that it was just a joke, I would feel a lot better.
Q: Would you ever want to do anything with him in the future like a rap battle?
A: Probably not a rap battle, because I'm not a great freestyler but if he ever wanted to do a collab I would be down. Oh, I would be so down. We could build each other's popularity up a little bit.

Q: What are the best and worst parts of creating clean rap music in Rexburg?
A: Well, one of the best things stems from what got me started rapping in the first place. I was in my hometown of Boise and what happened was I started listening to music every now and then and I thought to myself, 'Rap, rap, why does it have to be so dirty?' So I started rapping as a hobby to write clean music and pass it out to friends for free and eventually started putting songs on iTunes. So doing it here in Rexburg is basically the same thing. I'm just wanting to provide a clean alternative to most rap artists and put my name out there so people can have more of an appreciation for rap, because it's not rap that defines someone, it's their morals.
Q: What can we expect from C-Strong in the future? Any new music or big shows planned?
A: Oh yeah, absolutely. I'm going to be shooting a music video for "Sailor Germs" and hopefully some other side videos. I'm also going to be working on some new music with some other artists. Definitely working on my fifth album and also possibly a mixtape with EternalTonyHawk, so that will be cool. Hopefully more gigs. I would really like to play a whole setlist at The Burg soon, and a friend of mine does the sound at The Basement so I'll hopefully be performing there again soon.
Check out Rexburg's number one local song, "James, You Fox" by C-Strong below.