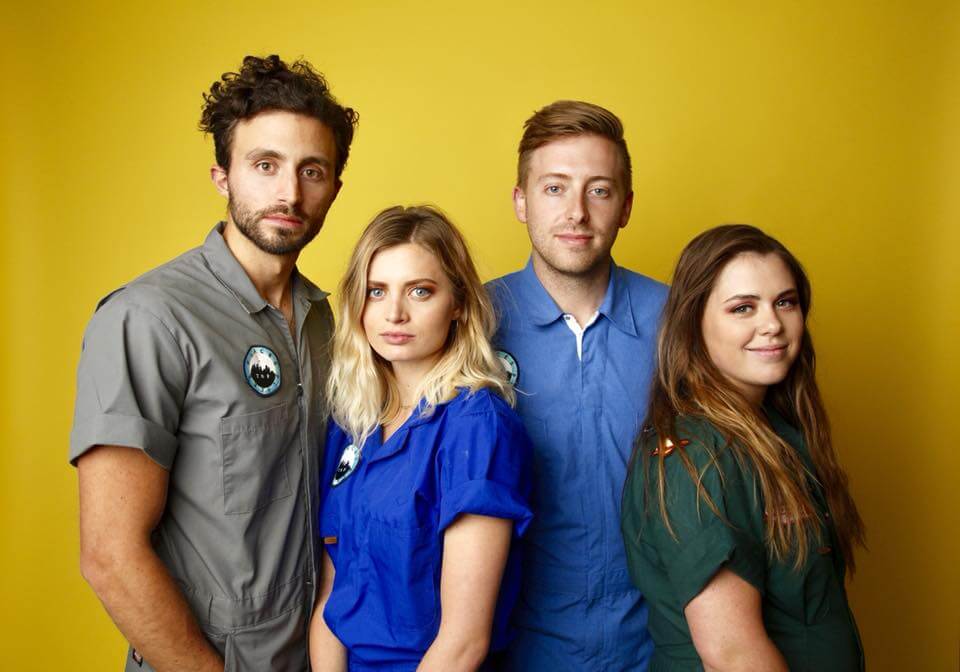 Regional indie folk powerhouse, The National Parks, are returning to Rexburg once again. The band recently announced back-to-back performances at The Romance Theater, on October 12 and 13.
The events will feature appearances from local and regional acts, Deniston and The Solarists, as well as full-length sets from The Parks.
Pre-sale tickets for both nights are on sale through the band's website. Tickets cost $15.
For exclusive coverage of the event, take a look after the show at the new music and art publication in Rexburg, The Ennui Project.
Rexburg Music
Other than Mormon-culture icons like David Archuleta, and national acts like Imagine Dragons, The Parks have arguably become the most popular band in Rexburg.
If you're not convinced, ask yourself, "Whiat other regional band can confidently book two nights at a venue like The Romance Theater? Who else has performed on Center Stage and sold out the Kirkham Auditorium, without an I'm a Mormon video?"
Okay, we'll tell you — It's just The National Parks.
And if you're the last person in town to have heard of these guys, well, here's your history lesson.
The National Parks
After disbanding his previous group, Brady Parks & the IndiAnns, frontman Brady Parks formed The National Parks in Provo, Utah.
They recorded their debut album Young, at June Audio with producer Scott Wiley (The Lower Lights) and climbed to #13 on the iTunes singer/songwriter chart.
The band's second album, Until I Live, boosted Spotify streams beyond 2.5 million, reached #5 on Billboard's Top Heatseekers Chart for the Mountain Region, and #52 on the iTunes Pop Chart,
In 2016, City Weekly named The National Parks Utah's Band of the Year. Their single, "Monsters of the North" was announced as the winner of the International Songwriting Competition for all unsigned artists.
Check out the lyric video for their song, "Monsters of the North" below.
Watch
Let us know in the comments below what your favorite Parks' song is. Also, let us know what you think about Brady Park's new haircut? If you ask us, we miss the longer locks, but he still looks cute either way.