Around this time of year, the number of blogs, websites, Instagram accounts and Facebook groups dedicated to seeking out and presenting entertainment alternatives in Rexburg seems to grow exponentially. The hunger for things to do and places to go presents itself like a bear suddenly emerged from hibernation. And more often than not, that hunger is self-inflicted as local entertainment options are either neglected or just poorly promoted.
Although it's certainly not Nashville or Los Angeles, various individuals in the community work hard to bolster the Rexburg music scene. From BYU-Idaho's Center Stage concerts to underground gigs at The Basement to family-friendly acoustic sing-alongs in guest lounges and apartment complexes, music-centered entertainment alternatives are abundant, even when it doesn't seem that way.
Sometimes it's difficult to stay informed and know what exactly is going on. So we culminated a list of venues and resources to introduce anyone who may have an interest in local music.
The Venues
The Romance Theater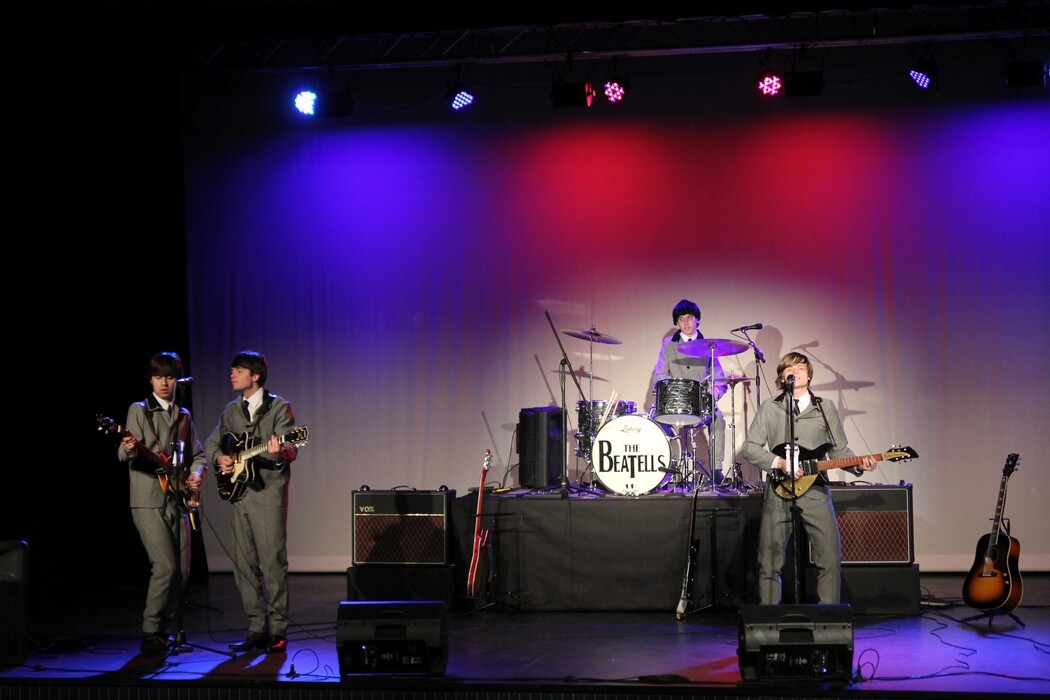 The Romance Theater is a city-owned venue that has hosted numerous events, from plays to weeklong movie marathons and concerts. Although some may consider it the prime venue for any type of local event, there isn't always space or time for everything to happen in the Romance.
"Scheduling is difficult," says Jerren Devine, the former event organizer for The Romance, and a member of the local band, Lucky Mint. "Think, for example, about the Rexburg community theater — they'll have a production and they'll book two weeks for their performances. The two weeks before the performances they need time for rehearsing, and they need a week to build a set on the stage. And all of a sudden a whole month of dates are completely booked and it's not their fault. But you can't really do anything else while something like that is going on."
Catch Lucky Mint for their album release show on Feb. 24th at The Romance Theater.
The Basement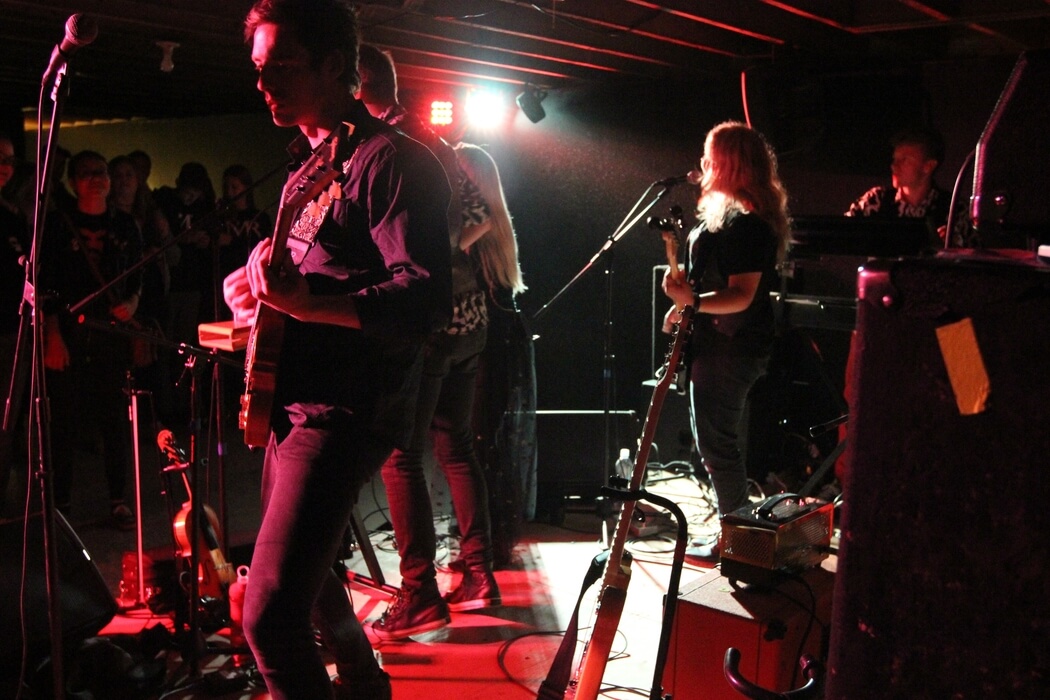 The Basement is Rexburg's only music-exclusive venue. In a literal basement, the venue ironically occupies the space below The Avenues, a wedding reception hall located on the corner of 50 College Ave. The Basement has gone through numerous name and management changes, from Sammy's to Zeek's to Skizzy's. As it has adjusted its goals and themes it seems to have found its home at The Basement. And the reaction has overall been positive despite comparisons to its previous iterations.
"The Basement is a really cool venue," says Christian Anderson, a member of the local band, Carry On, Kid. "We've played there with my band and we really love it, I hope it sticks around for a long time."
You can check out Carry On, Kid this Friday at the Basement for their album release show. Supporting acts Lucky Mint and Rob Lanterman will also perform.
The Burg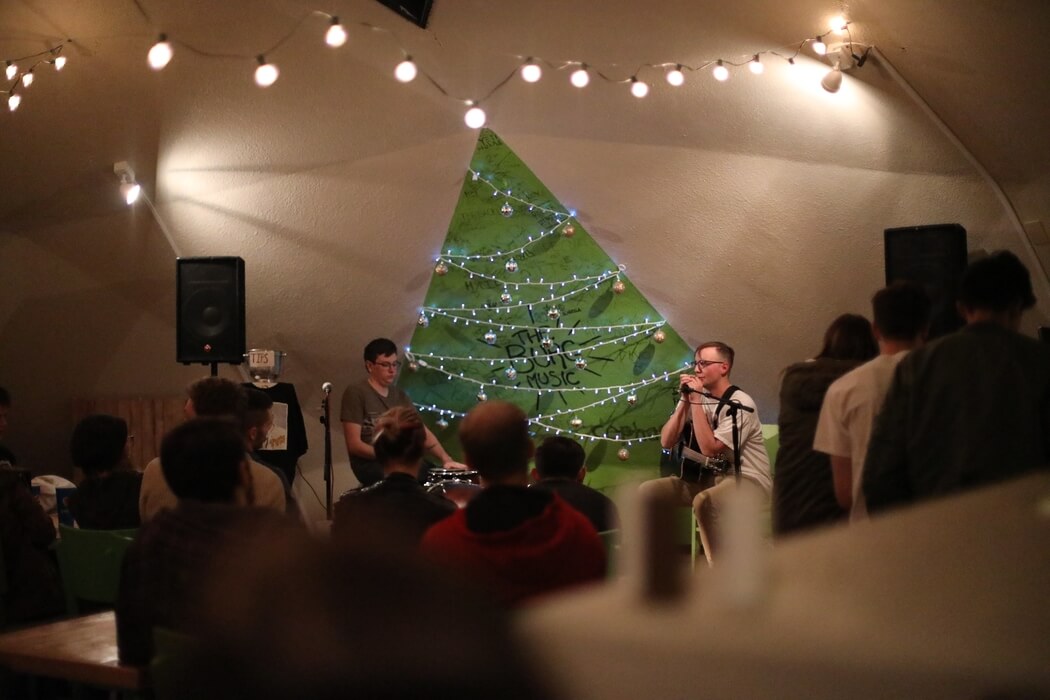 The Burg is a local burger and milkshake restaurant with a live music theme. They have a loft above the main dining room where they hold weekly concerts and open-mic type events.
"The whole Burg music thing just started when my buddy and I brought in guitar amps and just plugged in microphones," says Tanner Waite, the event organizer at The Burg and a member of the local band The Howls. "I bought a PA system that week and just started running things. I actually didn't even have an official job offer yet. But I just thought, 'Well, we're gonna do this so we might as well do it the best we can.'"
The first Burg show of the semester will be this Friday, featuring Joshua Claflin.
Events and shows are usually posted on Facebook and can be found by liking or following the individual venue pages. There also are groups that individuals can join in order to get more involved. Joining the BYU-I Musicians Network and Rexburg Musicians is a simple way to learn who else is involved in the local scene and what opportunities there are to help.
Listen
Another way to find out what's happening in the Rexburg music scene is to follow the music. There are currently several bands and musicians working hard to release original content, and much of that music goes unnoticed. Playlists like Rexburg Top 10 and Ennui on Wednesday help create a place where listeners can find out who else is making new music in the community. It's not all-inclusive; there are other bands in Rexburg that aren't on that playlist, but Spotify is pretty a good place to start.
Ultimately, the music scene in Rexburg is alive and growing. Every music scene has its ups and downs; it just depends on who gets involved and who is willing to listen.
"There's no such thing as a Rexburg music scene," says Spencer Seegmiller, event organizer with Beast Events and local DJ under the name DJ Suspence. "There's no such thing as a Rexburg party scene, or a DJ scene — it's all one scene — the Rexburg entertainment scene. If someone goes to a show and it's not good, that affects everyone, not just whoever put on that show. Most kids don't really know the difference."