Looking to get away from the world for a weekend and get outdoors? Camping in the Palisades might be the perfect spot for you! The Palisades can be found 10 miles past Swan Valley.
Why camping in the Palisades?
One of the main attractions to camping in the Palisades is the Palisades reservoir. You can also fish the South Fork of the snake river which houses more than 5,000 w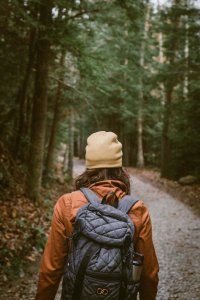 ild trout per mile. This is just one of the many reasons to get out and go camping in the Palisades.
The Palisades Creek Campground is the ideal getaway spot. The campground has eight campsites, three of which are double sites. Each site offers a picnic table, fire pit, and camp stove table.
The cost of camping in the Palisades Creek Campground is $12 for a single site and $24 for a double site.
One of the main attractions to the palisades are the trail hikes. The lower palisades is a three mile hike. If you are looking for something a bit more challenging, you can hike an additional four miles to the upper palisades. The trails in this area are non-motorized and ATV's and motorcycles will not be authorized in the campground.
One local stop every visitor needs to make when camping in the Palisades is at Rainy Creek Country Store. Rainy Creek is famous for their square ice cream cones. While Swan Valley may be a small town, it doesn't keep tourists from stopping by and enjoying a cold tasty treat on a hot summer day.
Whether you're looking for the perfect fishing spot, a great hiking trail, or just wanting to get away and enjoy a weekend in the great outdoors with friends and family, camping in the Palisades is the place for you! Pack your bags, plan your trip, and go pitch your tent!