Progressive hard rock outfit Capital North from Pasadena, CA will be performing tonight, July 6, at local Rexburg venue, The Basement.
The event will feature performances from Capital North and Heart Avail, as well as acts from the Rexburg music scene, For Your Health and Poor Sports.
Capital North is currently on a 13-date tour in support of their debut EP, "Sea to Sky", available now on Spotify.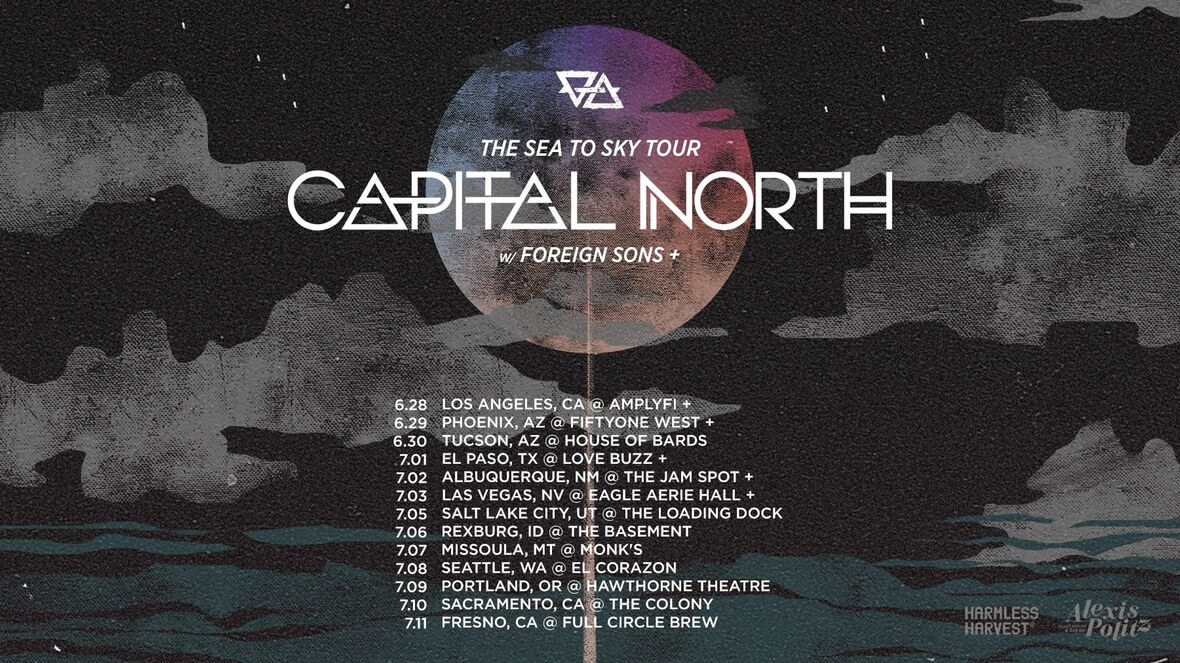 Ken Morton of Highwire Daze says, "Their live show is a clear extension of their compelling entreaties.. .these talented musicians adamantly demonstrated why they are one of the most exciting new bands to emerge from the vast and varied Los Angeles music scene."
The band's EP was engineered by Nels Jensen (Sigur Rós, Jamie Foxx) and mixed/mastered by Bert and Eric Poncet (of Chunk! No, Captain Chunk!).
A link to their single "Glass Houses" can be found here.
"We poured so much energy and life into 'Sea To Sky' and cannot wait to share it with each and every one of you in person," says the band. "We truly feel that 'Sea To Sky' demands to be felt with the same raw emotions that it was crafted by and this is exactly what we are bringing on this run! Thank you all so much for your love and support, we love you and cannot wait to see you on the road!"
The show starts at 8 p.m. and is an all ages event. Doors open at 7:30 p.m. and tickets cost $7.
More information about the event can be found through the Facebook event page or the band's social media.