Let's be real for a second. Dollar Tree isn't where you typically go for high-end home furnishings. However, it does have some hidden gems that are definitely worth your time!
Recently, I needed to decorate my office space and I decided I would try going to Dollar Tree on the off chance that they had anything. All I was really expecting was some rocks to fill a holder for pens. But the more I looked, the more things I saw that could be cute!
Here's an example: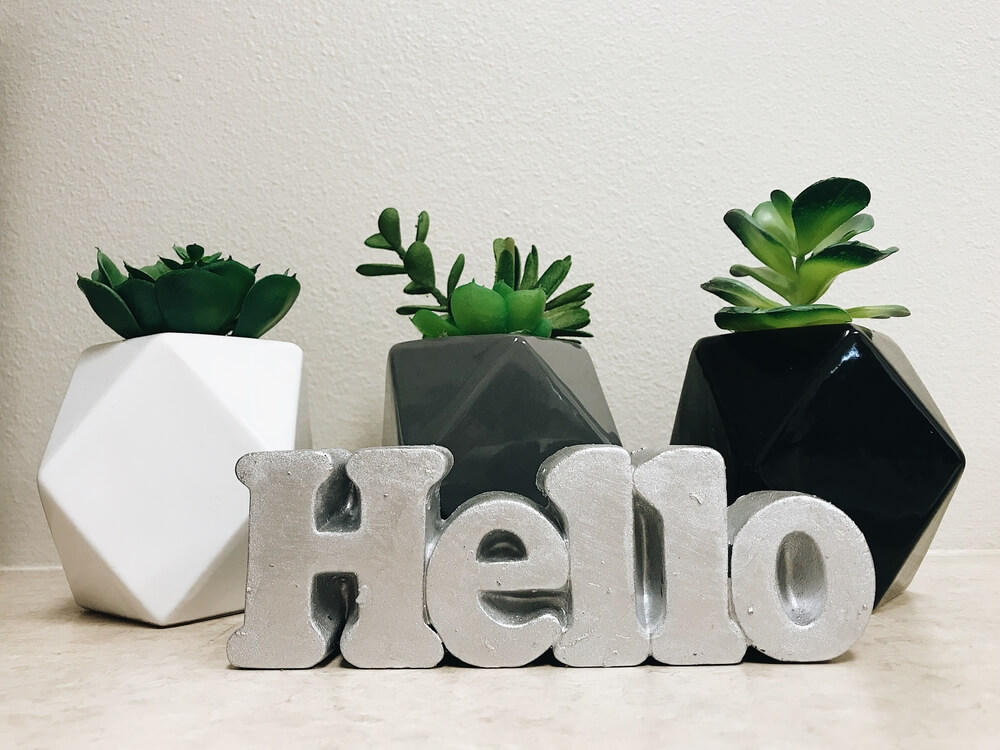 Everything in this picture, minus the succulents, are from Dollar Tree. The succulents were bought in a pack from Porter's closing sale for about $4, and I didn't even use all the ones in the pack. However, I have seen succulents before at a Dollar Tree so you might get lucky! The pots are actually tea candle holders. I just hot glued some succulents into the opening that's meant for the candle.
So what other things could you use from Dollar Tree to decorate? I have some ideas for you!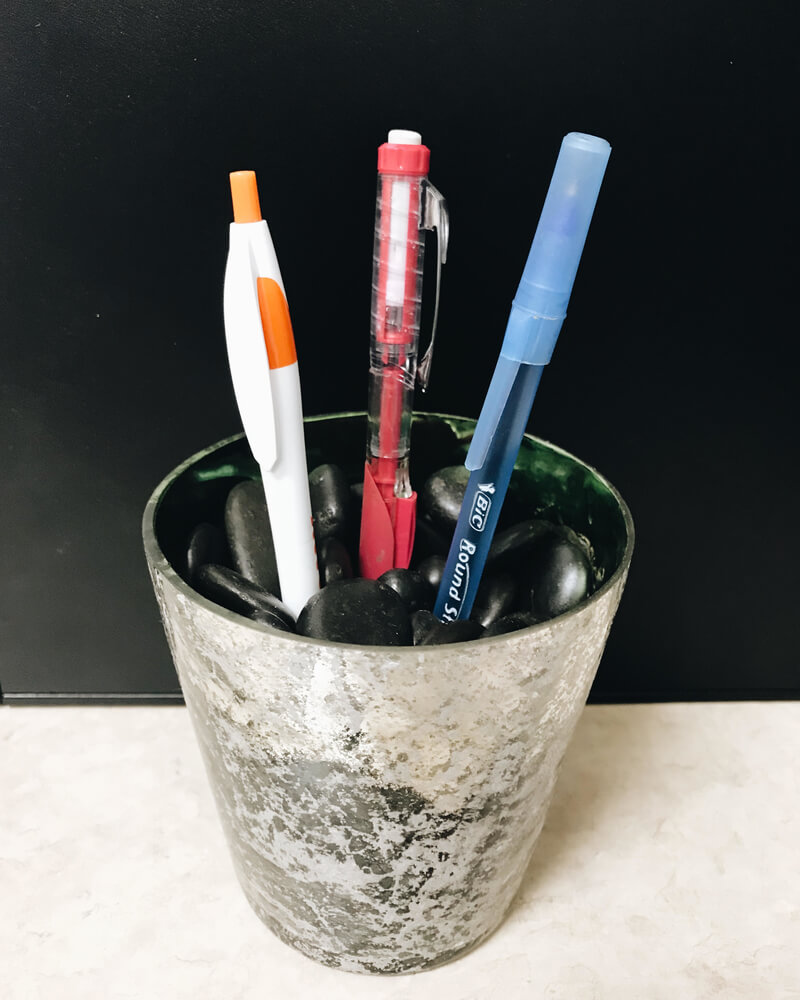 Pen/Make-up Brush Holder – Dollar Tree sells lots of different kinds of rocks. So if you want to make a pen or makeup brush container that holds just a few items, it's a great option. They also have different glass containers that would be perfect for these crafts.
Jewelry Dish – They also sometimes have some hidden gems like jewelry dishes that are actually meant to be candle holders. Look around and see what other things you can find!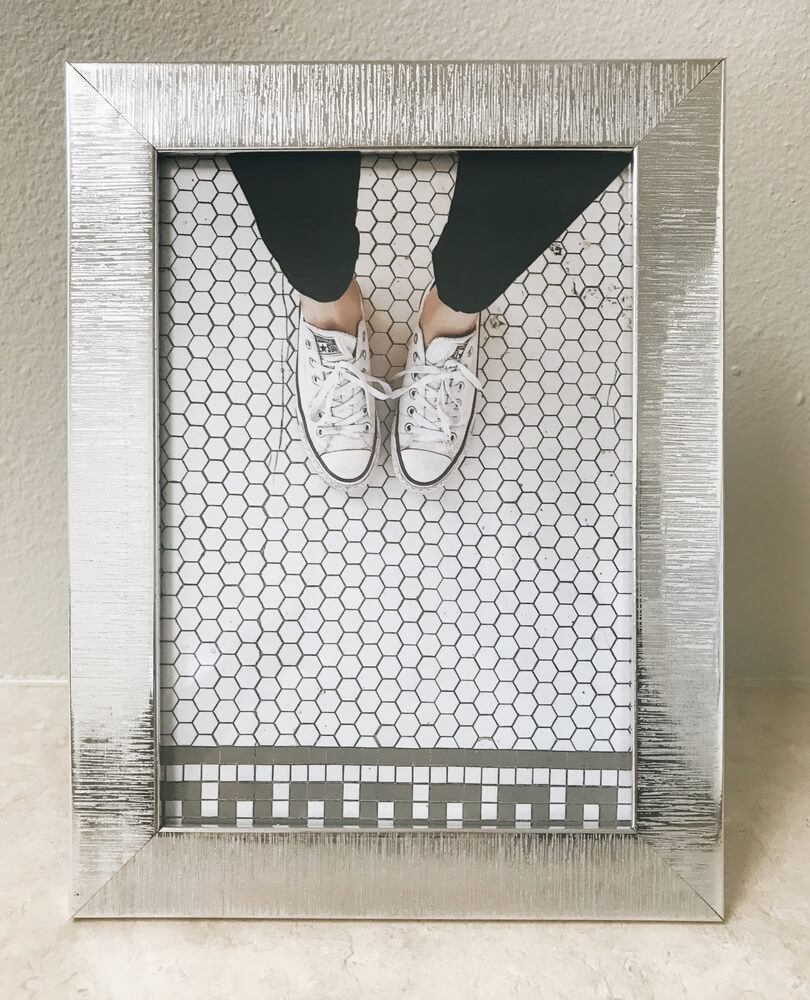 Picture frames – You can, of course, just have one picture frame for something on a shelf or desk. But you can also make some really cool gallery walls using the variety of picture frames from Dollar Tree. At $1 apiece, these frames are not the best quality. BUT, they still look pretty good, so unless you plan on touching them a bunch you should be fine.
Need some inspiration? Check out this cute hall gallery wall! 
Mirrors – Dollar Tree has some mirrors in both circular and rectangular shapes (located by the picture frames and candles). Just one on its own doesn't look too good… but in a group, they look cute! Check out this creative mirror art! How about a full-sized leaning mirror version? There are all sorts of ideas out there.
If you want something like a starburst mirror you need to check this out! This mirror is probably one of my favorite wall art ideas from the dollar store. It's super simple to make and looks so cute!
If you are creative and willing to search for a bit, Dollar Tree in Rexburg might need to be on your list of places to stop by when looking to decorate. You never know what you're going to find! It could be as simple as a candle holder that you turn into a succulent pot.
Looking for more inspiration? Try out these home decor ideas.