Do you like cows? Do you like ice cream? If you answered yes to both of these, I have the perfect place for you! Reed's Dairy has the freshest ice cream around. It is so delicious, you will want to thank the cows that helped make it! Reed's Dairy has two locations in Idaho Falls and Ammon.

Ice Cream Straight From the Farm
The Idaho Falls location is at the Reed farm, where you can visit their small shop and purchase fresh milk, ice cream and lunch. All of their milk, ice cream, and cheese are farm fresh and so delicious.
Then, after you enjoy your food you can go thank the cows yourself.  They keep cows and many other animals on the farm. Sometimes if the season is right, they may even have baby animals that you can pet!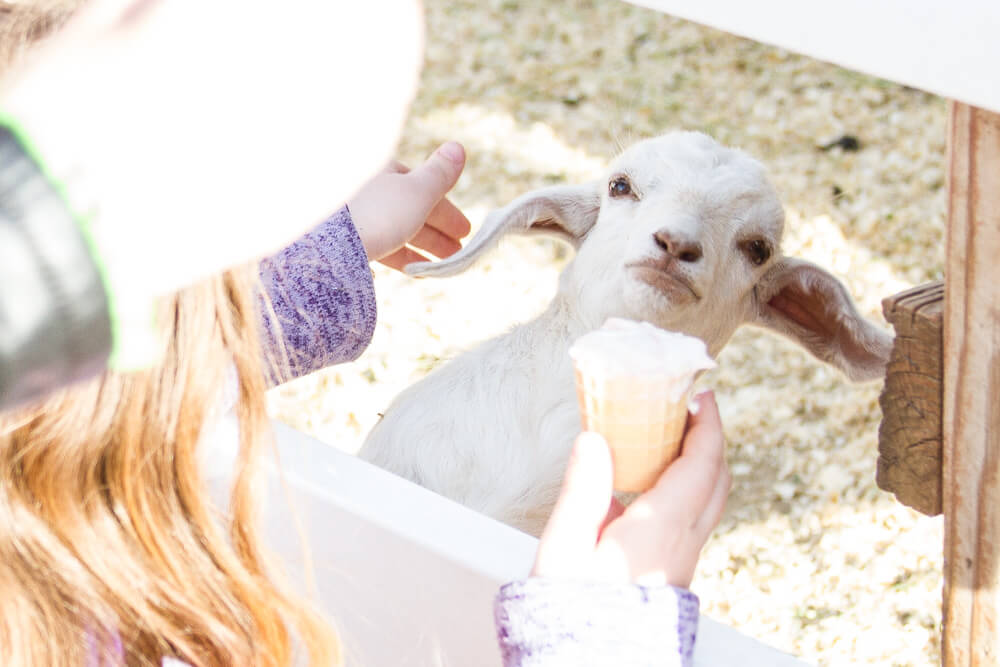 Reed's Dairy wants everyone to benefit from their products, so they offer both milk and ice cream delivery! For more information about their delivery services visit their website.
And if you are looking for a true Idaho experience, you NEED to try Reed's Dairy's chocolate milk. Not only is it some of the freshest chocolate milk you will ever drink, but it also has bits of potatoes in it. That may sound crazy, but trust me when I say it is a MUST try. The potatoes make the milk so thick and creamy you won't want it to end.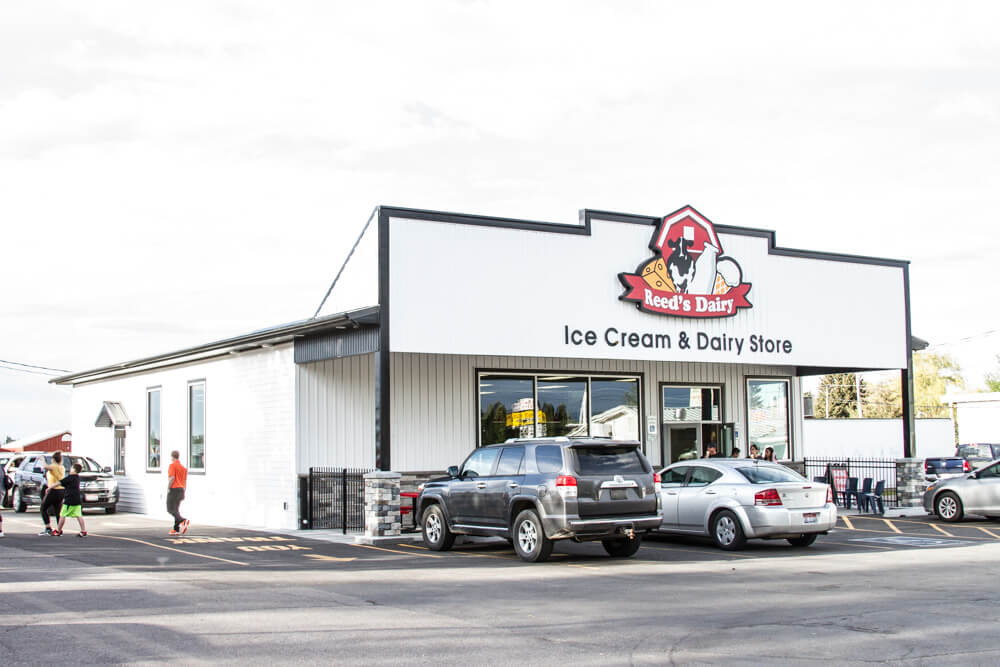 So next time you are looking for something to do, make your way down to Reed's Dairy where they are known for the world's greatest ice cream made right on their farm. And make sure you remember to thank the cows, too!
Looking for more ice cream places close by? Check out the top places to get ice cream in Rexburg.