From sheep to cows and pigs and chickens, dozens of farm animals, raised by local youth, are on display at the Madison County Fair until tomorrow, August 18 from 9 a.m. to 9 p.m. at the Madison County Fairgrounds.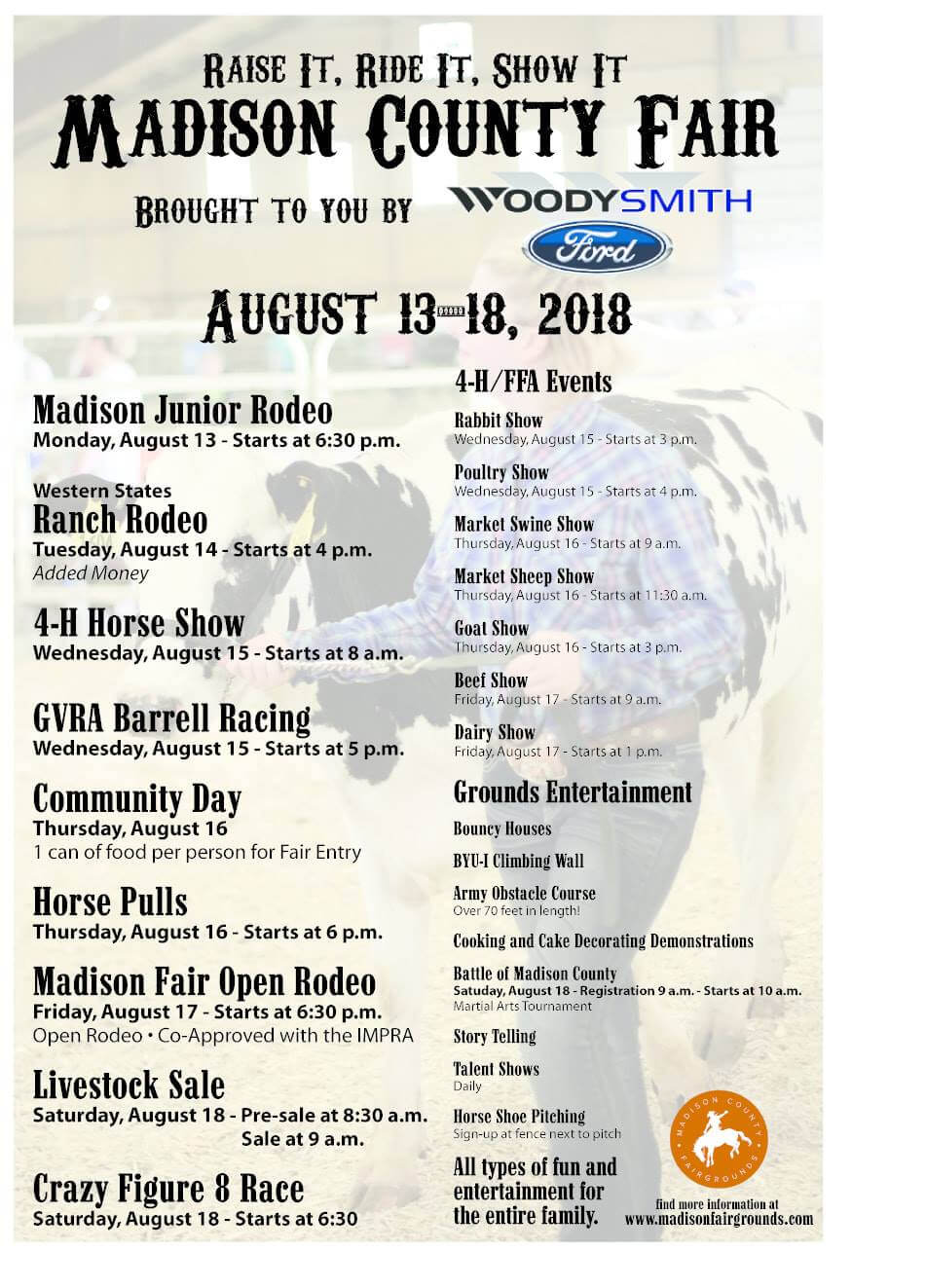 Events
The fair also provides bounce houses, a climbing wall, an Army obstacle course, talent shows, storytelling, horseshoe pitching and events like a martial arts tournament, open rodeo (Aug 17) and Figure 8 racing (Aug 18).
Food trucks and vendors like Artisan Melt, World's Best Corndogs and The Great Bambino are present, as well as a mechanical bull, and pony rides.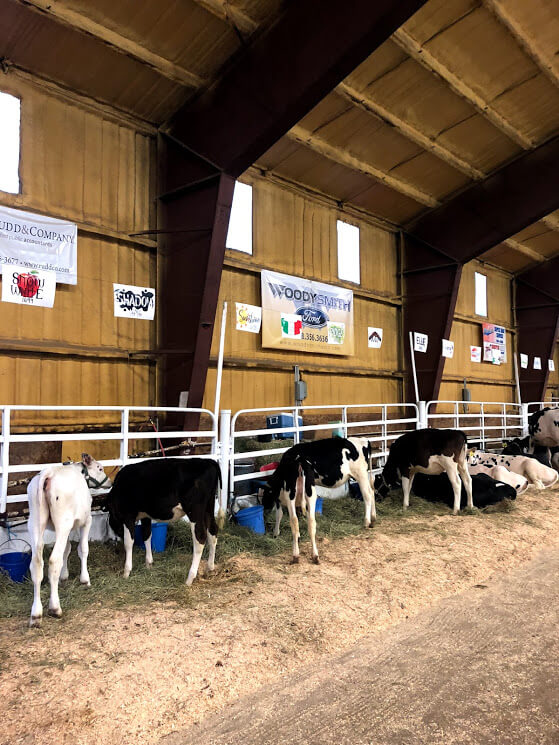 Tomorrow (August 18) will feature the Teton Storytelling Festival from 10 a.m. to 6 p.m. and the Crazy Figure 8 race starts at 6:30 p.m.
Local classic rock band Thorz Hammer, comprised mostly of BYU-Idaho faculty members, will be melting faces tonight at 7 p.m. on the free stage. For fans of 70's and 80's classic rock, it doesn't get much better than this.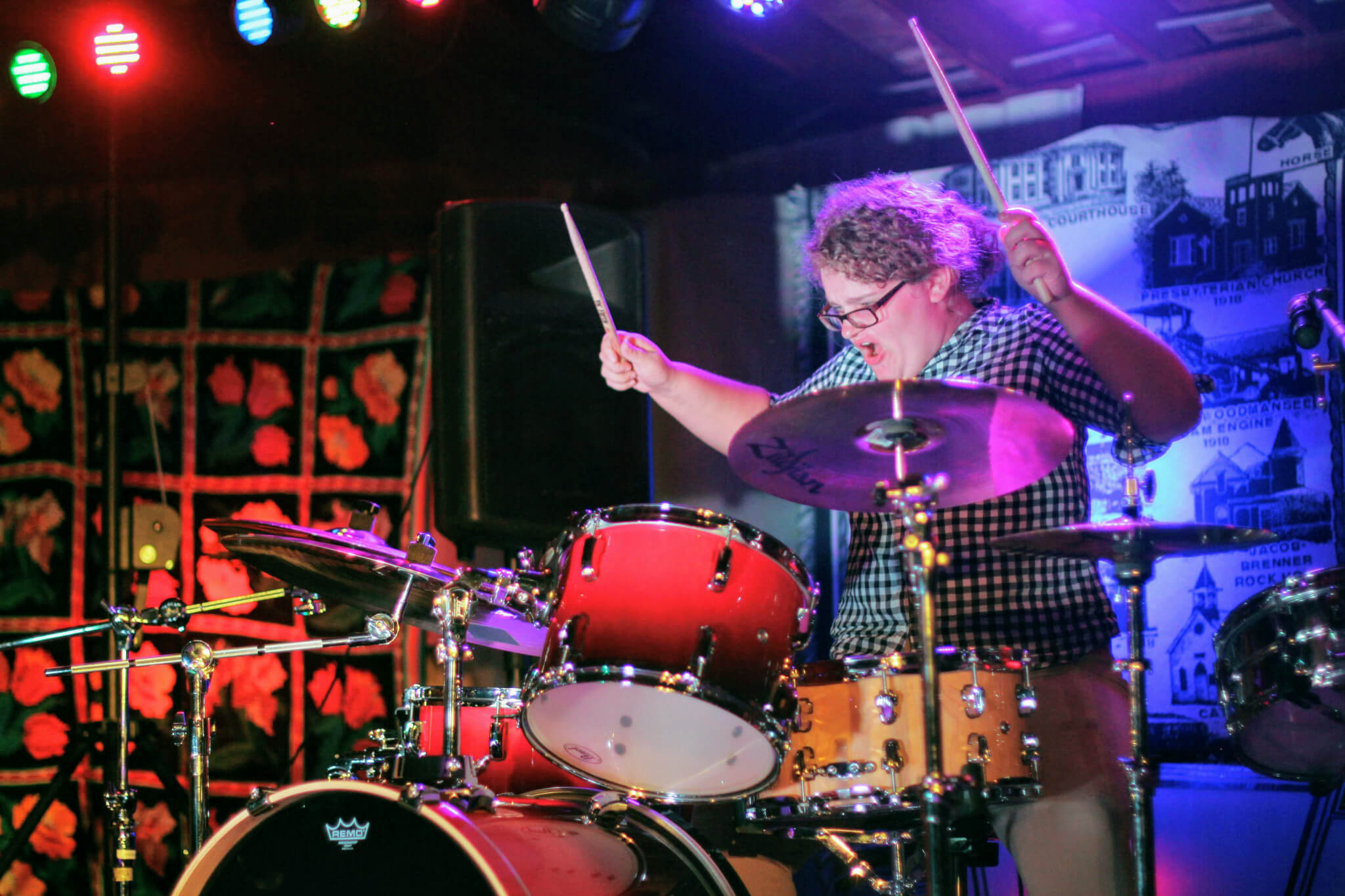 Admission
Admission to the fair is $1 but certain events like open rodeo, tonight (August 17) at 6:30 p.m. will include an additional cost depending on the size of your party. Adult tickets cost $10 but students with ID and families can get in at a discounted rate.
Follow the fairground's Facebook page for more updates on this year's Madison County Fair.