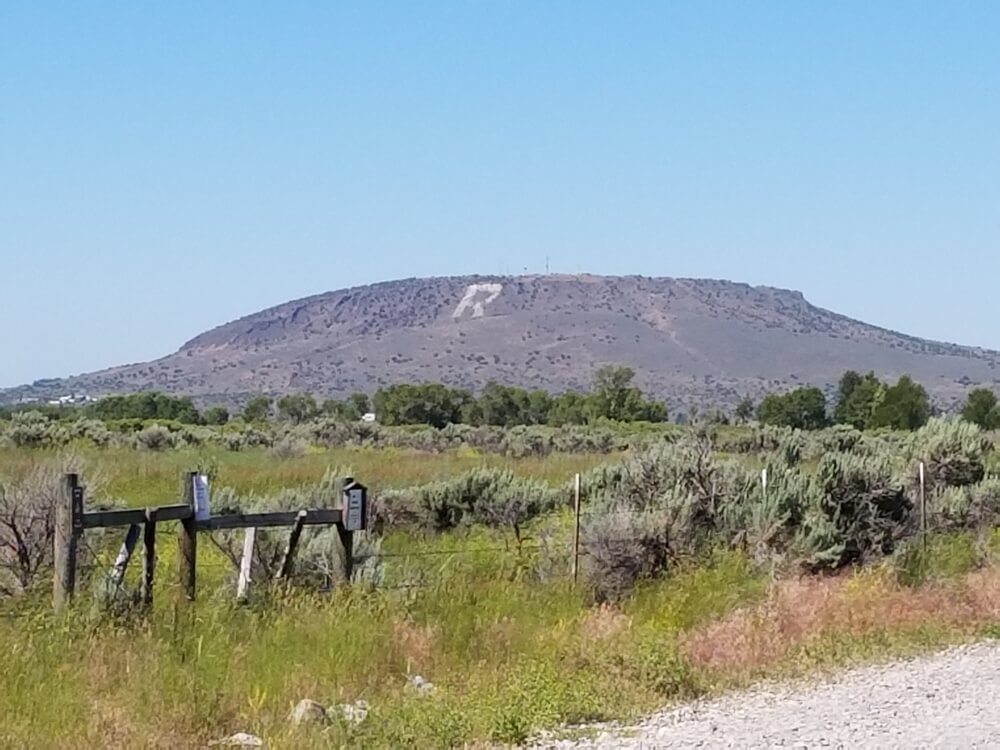 Kilauea, an active volcano located on the Big Island of Hawaii, continues to spew lava. This eruption has lasted over 50 days, making it the longest Hawaiian eruption since 1955.
Kilauea is a basaltic shield volcano, which means its lava is typically pretty thick and slow moving. Recently, however, new fissures have opened spewing hotter and more fluid lava. This has caused an entire river of lava to rush down the volcano's incline all the way to the ocean at terrifying speeds. Over 600 homes have been evacuated to date, and entire buildings, businesses and roads have been swallowed by the lava's ferocious might.
Meanwhile, near Rexburg, ID — R Mountain is still very much extinct. Yep, no lava here. Thankfully. At least not of the molten hot variety, that is.
R Mountain: Lava-free since . . . a long time
The mountain, formally known as the North Menan Butte, has been a favorite hike of BYU-Idaho students and locals alike.
What many don't realize, however, is that R Mountain is not a mountain at all: it is an extinct volcano. Thousands of years ago, volcanic activity formed the butte into what is known as a volcanic tuff cone.
Despite its disruptive origins, today R Mountain can be a peaceful summer hike. On a clear day, it offers stunning views of the Snake River and sometimes even the Grand Tetons. If you are looking for an especially gorgeous treat, espying the view at dusk or dawn is definitely worth the effort.
Be Prepared
Plan on wearing good hiking boots. While you don't need to worry about any spewing rivers of molten lava, rattlesnakes aren't uncommon on the mountain. Stick to the trail and be mindful of your surroundings. Also, keep in mind that you are climbing a 'mountain' so some parts of the trail can get a little steep. Don't forget to bring lots of water to stay hydrated. It is easy to overexert yourself on an uphill hike.
Last, but not least, remember to bring your friends and a camera, too.
See you up there!
If you are new to Rexburg and haven't had the chance to hike our local extinct-volcano pal, this summer is the time to do it! And even if you've made the hike a dozen times, we hope this article helps you appreciate Rexburg's molten-lava-free nature a little more.