Rexburg is a great place to live. We have tons of things close by to explore — these include sand dunes, forests, National Parks, and waterfalls. We love getting outside and seeing something new in nature, and if you do too, we have the perfect list for you. Here are some of our favorite waterfalls near Rexburg for you to go explore.
---
Waterfalls under two hours away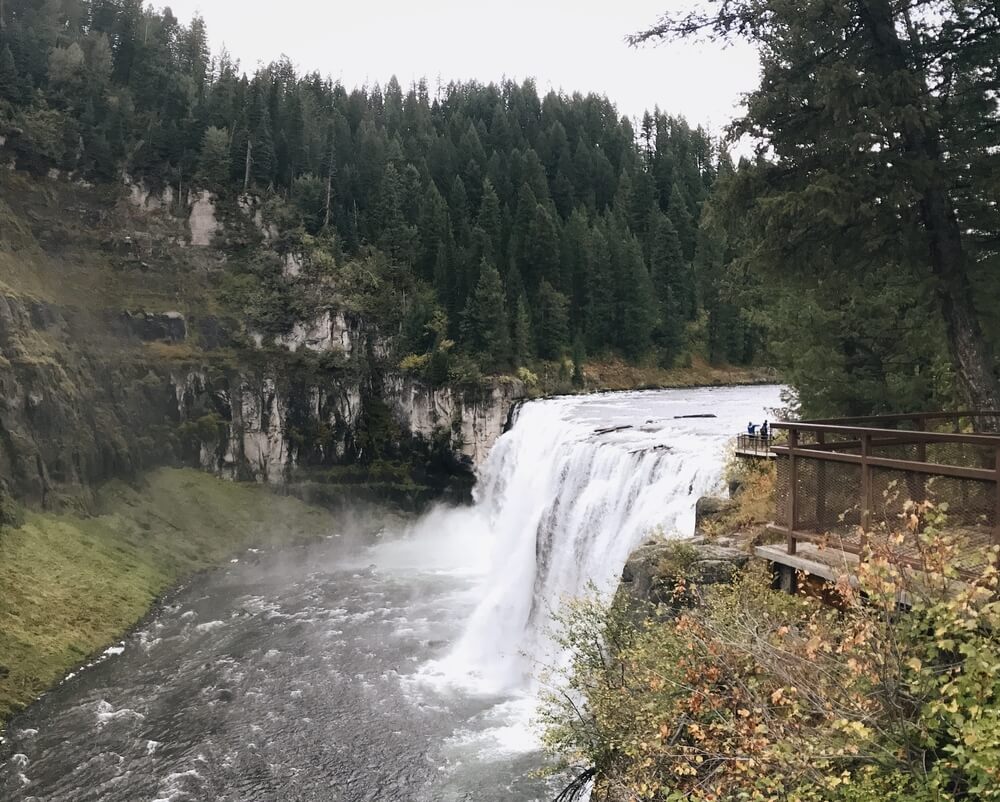 Mesa Falls – Mesa Falls is an easy drive from Rexburg! Once you arrive you will have to pay $5 for parking but the waterfall is a quick walk from the parking lot. Want to make a day trip out of it? Check out our Mesa Falls day trip planner to maximize your experience.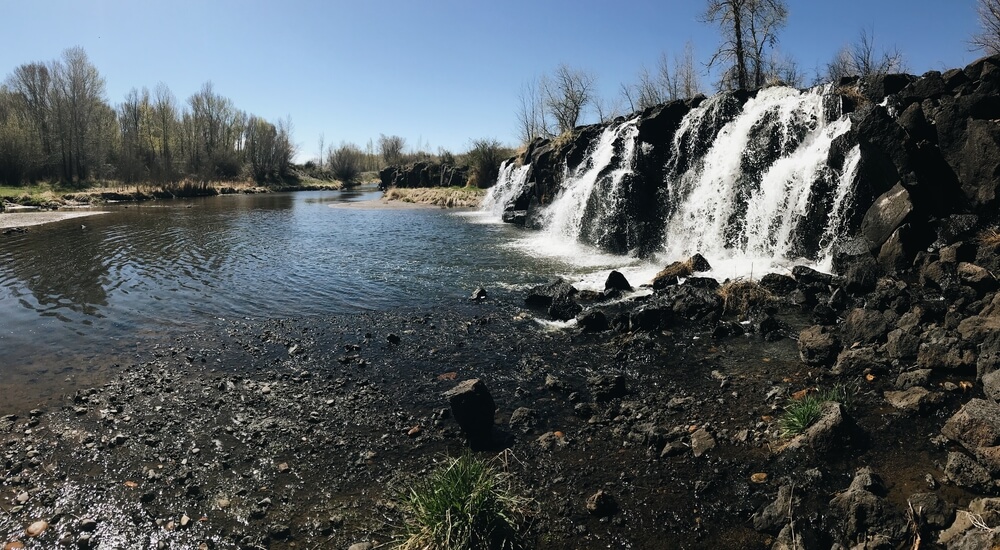 Monkey Rock – This waterfall is also a great place to swim! It's only about 15 minutes away which makes it ideal for students. There is also a spot to have a campfire.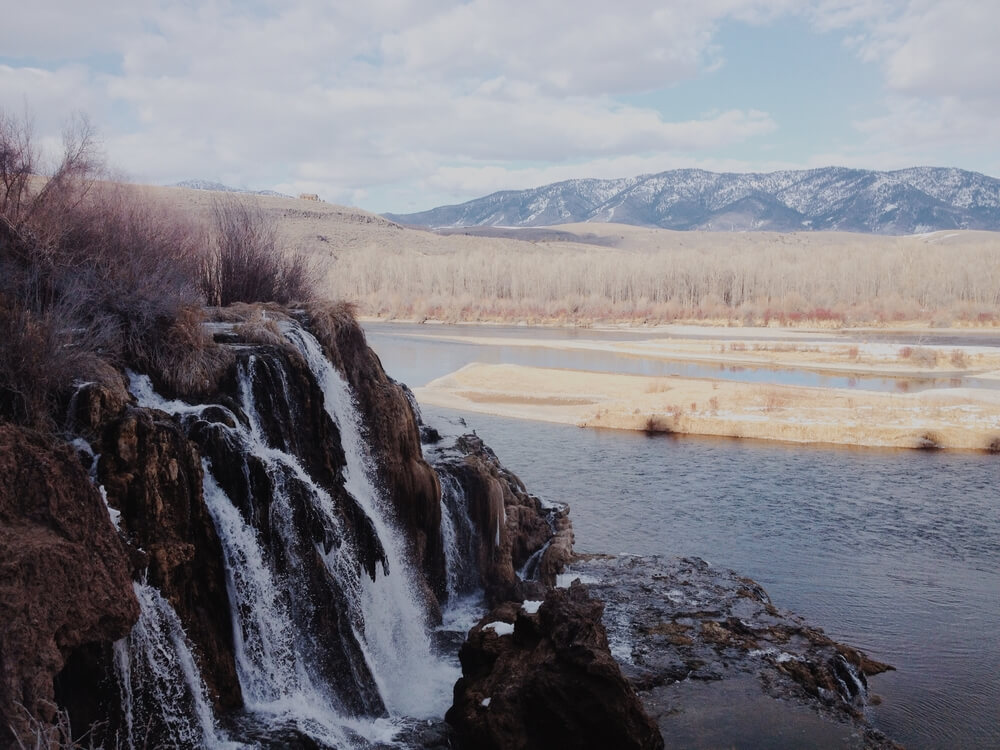 Fall Creek Falls – This is almost an hour away but it's a nice drive and such a pretty view! You can enjoy the mountains in the distance and even do a little fishing nearby. Fall Creek Falls might be one of the best waterfalls near Rexburg.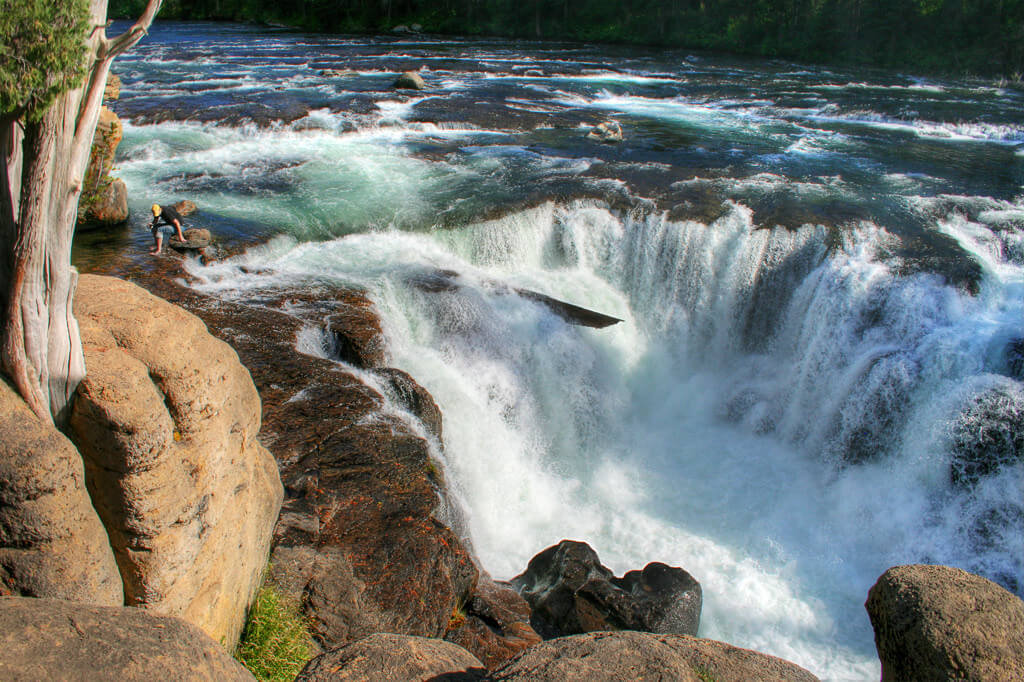 Sheep Falls – Sheep Falls is about an hour away and is beautiful! There is a lot of whitewater rafting and kayaking to do during the fall. This waterfall isn't too much farther than Mesa Falls, so maybe you could see both in one day.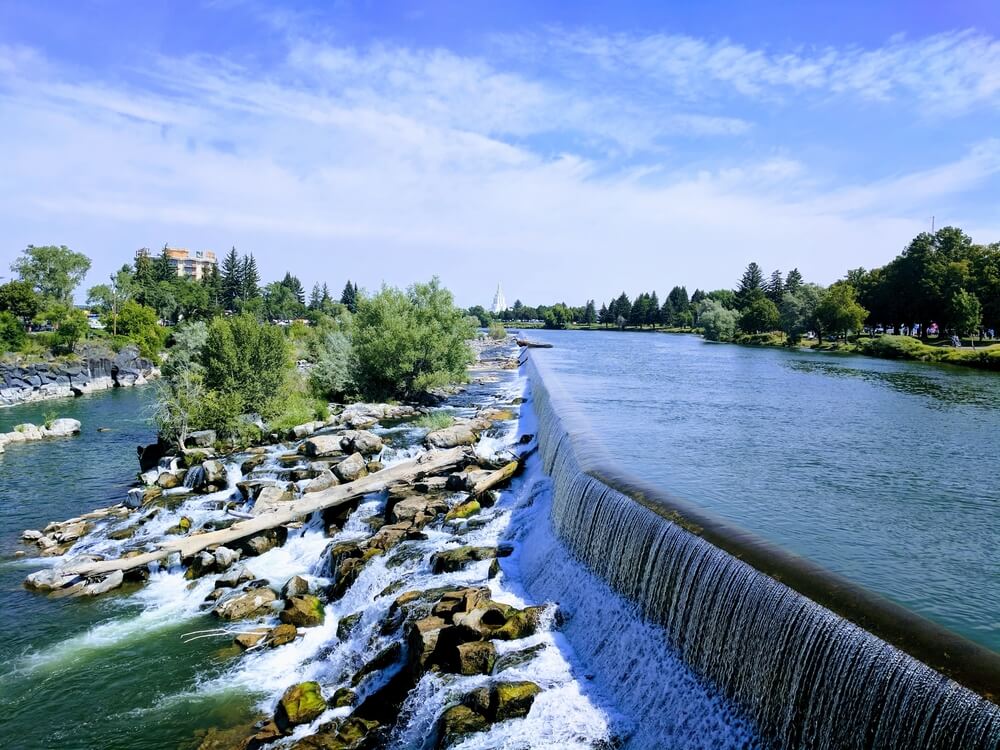 Idaho Falls – That's right, it's not just the name of the city. Nestled right in downtown, these falls aren't as far removed as some of the other ones, but they still make for a gorgeous walk around the greenbelt.
Looking for waterfalls a little further away?
Moose Falls – Want a waterfall with a spectacular view? This waterfall is in Yellowstone and offers a great view. If you want to explore a waterfall and see Yellowstone, check this one out!
Shoshone Falls – This is 2 hours and 45 minutes away from Rexburg but it's a great spot to visit! There are places to swim, have a picnic, put in boats and much more. It costs $3 to get into the park but it's more than worth the fee.
Union Falls –  This is located in Yellowstone and will require some hiking! It's a great spot to backpack but you will need to go later in the summer because the trail is closed in the spring.
Lewis Falls – Lewis Falls is also located in Yellowstone. It's a 30 ft waterfall that can be seen from the road. So even if you are just driving through Yellowstone you can see it!
---
Though some of them may require a bit of a drive, there are many fantastic waterfalls near Rexburg. For more information about the waterfalls located in Yellowstone National Park, visit their website.