The Path
Josh Page started taking piano lessons at the age of seven in his home state of Colorado. Around the formative age of 15, he finally started to enjoy playing the piano. His mother no longer needed to "persuade" him to practice. Now, 22 years after he began piano lessons, he has a wife, two children, a doctorate degree in physical therapy, and his first full-length album, Hope of Israel, under his belt.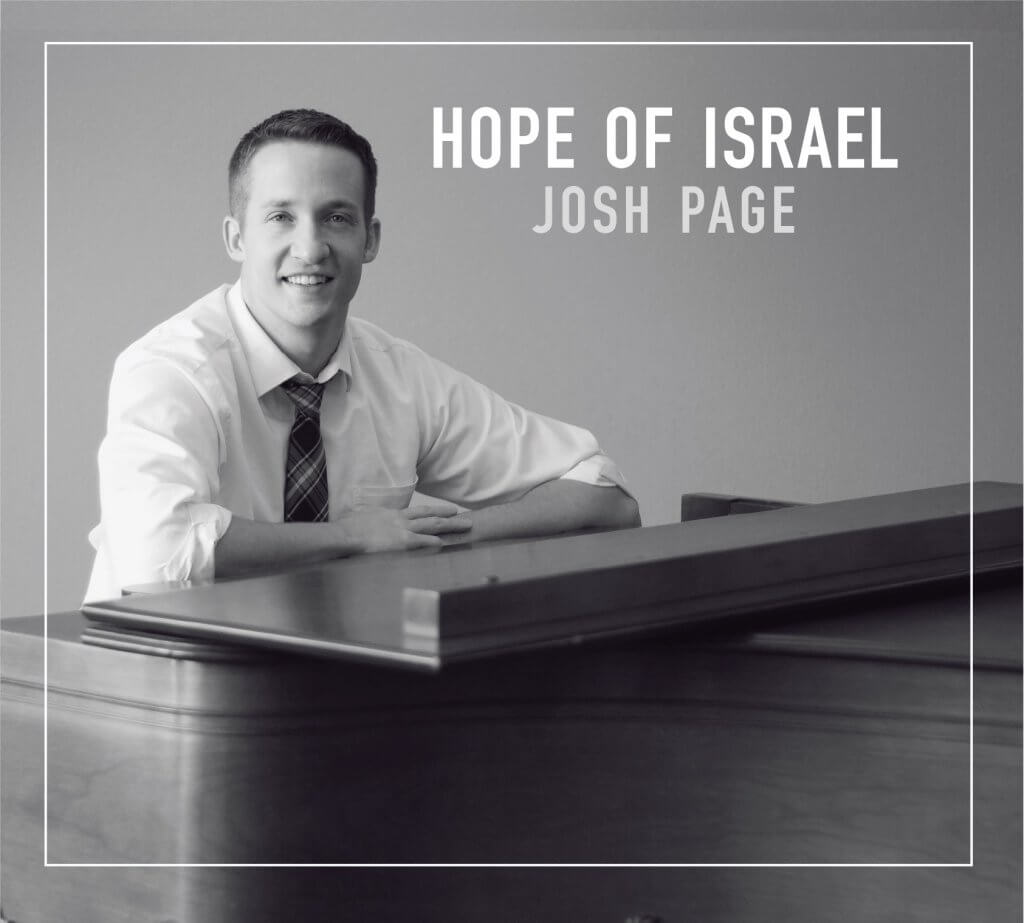 Josh grew up in Colorado Springs, Colorado and attended BYU-Idaho from 2008-2014. Those years include a two-year break where he served a mission for the Church of Jesus Christ of Latter-day Saints in Melbourne, Australia. Josh has always loved music and had a natural ability to understand it. However, like most kids he didn't love being forced into taking piano lessons.
"It was a little rough there for a bit," said Page. "But I'm definitely grateful that my mom was willing to wrestle me and motivate me to practice when I didn't want to. I'm grateful that she helped me stick with it because I thoroughly enjoy playing the piano now."
Inspiration For a Full-Length Album
Concerning his full-length album debut, Page credits his inspiration and motivation to some past experiences.
"The summer before my mission I was jamming with one of my friends. He wanted to play a cover of an old church song," said Page. "The song was 'Come Thou Fount' and he played it with a modern chord progression and style that I really enjoyed. Hearing that hymn played that way inspired me to try to create other arrangements of classic hymns. Versions that are more modern and have more of a popular feel to them. I started composing different variations of hymns ever since."
Page says that his motivation has been to create something that has the same reverence and spirit that is associated with the hymns but with a more modern feel and tone that is perhaps more appealing to listeners.
Writing & Recording
This project has been a long time coming for Page. Year after year people have asked him if he has a CD or someway to listen to his music. He would always reply with "Hopefully in the next year or so I'll have something." Now, 10 years later, he's proud to say that he finally does!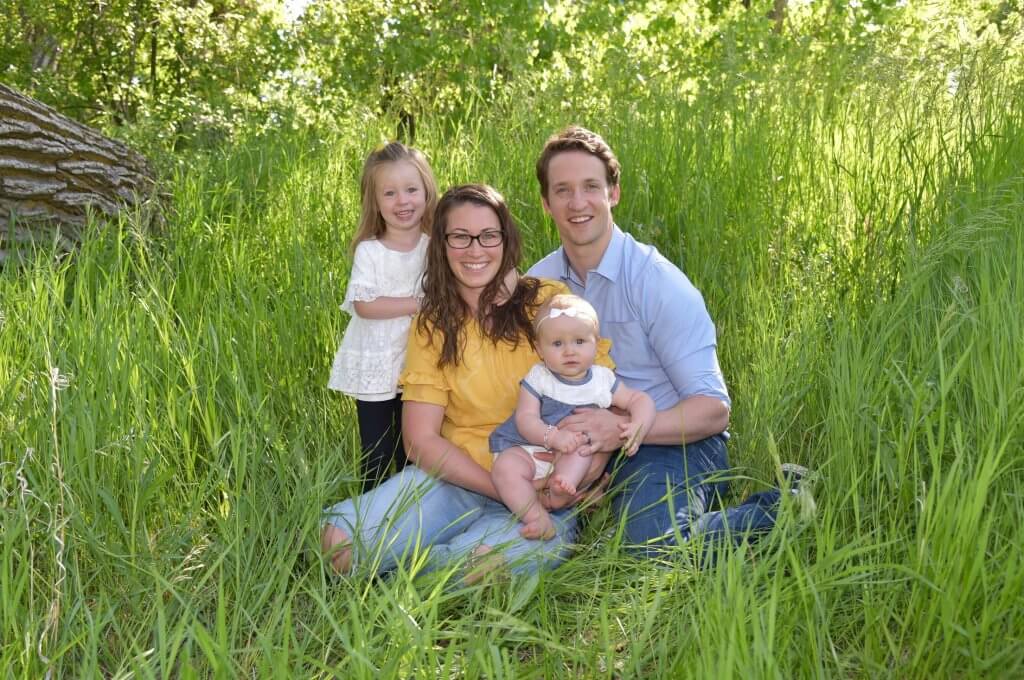 Page recorded the album during his final year of grad school. The last recording session taking place while he was working a full time job for his final clinical affiliation, studying for the physical therapy boards, packing up and preparing to move, and trying to take care of his then 2-year-old daughter and pregnant, sick wife.
To say it was hectic is an understatement.
"Why I finally decided to record it during what was easily the busiest time of my life is beyond me," says Josh. "But love requires sacrifice and this is something I've wanted to do for a long time. It's been very satisfying to have a complete album finally recorded."
What Makes These Arrangements Different?
Now, we can probably guess what you're thinking. 'What makes this album of church hymns any different than it's predecessors?' Our opinion is that Josh Page's perspective on these beautiful, yet often stale and rigid, arrangements is more than a breath of fresh air, it's decades worth.
The album combines the sacred tone and spirit of the hymns with the more modern musical framework that our ears are more accustomed to hearing these days. The chord progressions and notes have been arranged in such a way as to enhance the feeling and mood of each hymn.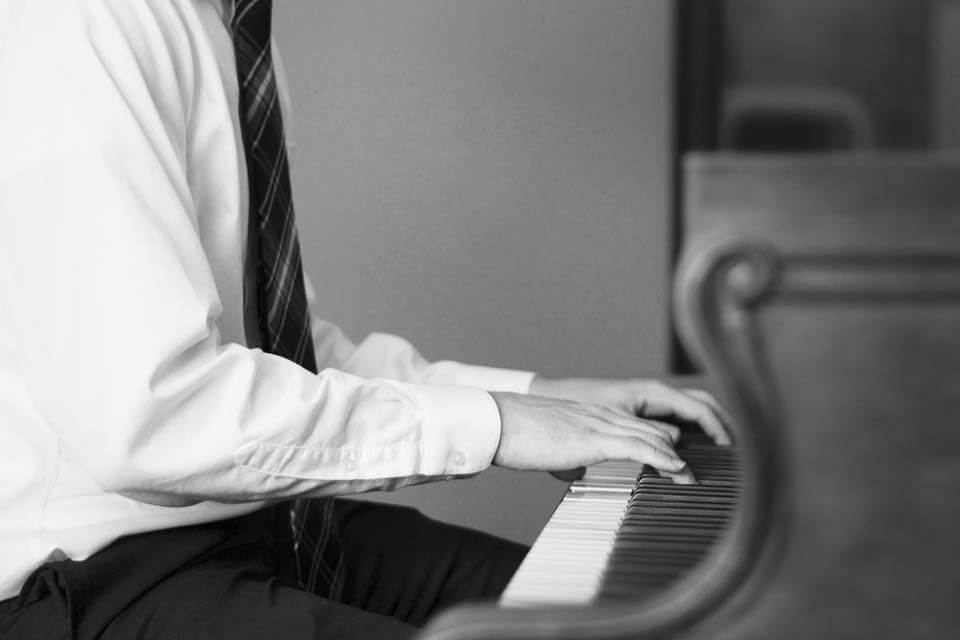 "I Know That My Redeemer Lives is on this album twice, but it is arranged two different ways," said Page. "The one titled 'Gethsemane and Calvary' has a very minor and dark tone to reflect the suffering that the Savior when through. But the one titled 'The Empty Tomb' was arranged with brighter and happier tones to portray the hope and promise of the Savior's resurrection. Essentially, I hope as people listen to this album they'll be able to enjoy the hymns that they love. I also hope that they appreciate the modern feel I've been able to add. I believe that it enhances the feelings and emotions associated with those hymns."
Hope of Israel Finalized
Page said that he's always had variations of eight or so hymns more or less "written". However, when he would play them he was always switching things up. Changing a chord here or a note there, always trying to make it a little better. He said he's been sitting on a lot of these arrangements since before he left on his mission.

"The hardest part was sitting down and trying to finalize those songs and then write another four," said Page. "It's really been a focus for the last two years whenever I could get some time to work on it."
If you ask Josh why you should listen to his album Hope of Israel he'll reply like this:
"If you're like me, you've always appreciated the hymns but they aren't your go-to music of choice. This album provides a modern feel to the hymns that makes them easy to listen to and enjoy more regularly.
Download, Stream, & Listen
Hope of Israel is available for digital download through iTunes, Amazon Music, Google Play, and CD Baby. If you would like a physical copy just send an email to joshpagepiano@gmail.com. The album is also available for streaming via Spotify, Apple Music, and Pandora.
You can also follow Josh on social media on this Facebook and Instagram pages.