Have you ever heard of rolled ice cream? Like, actual rolls of ice cream? This novelty dessert is now in Rexburg and it's better than ever before. Fair Land Lemonade & Treat Parlor serves rolled ice cream, lemonade and coming soon it will even have soft pretzels.
So let's talk about this place!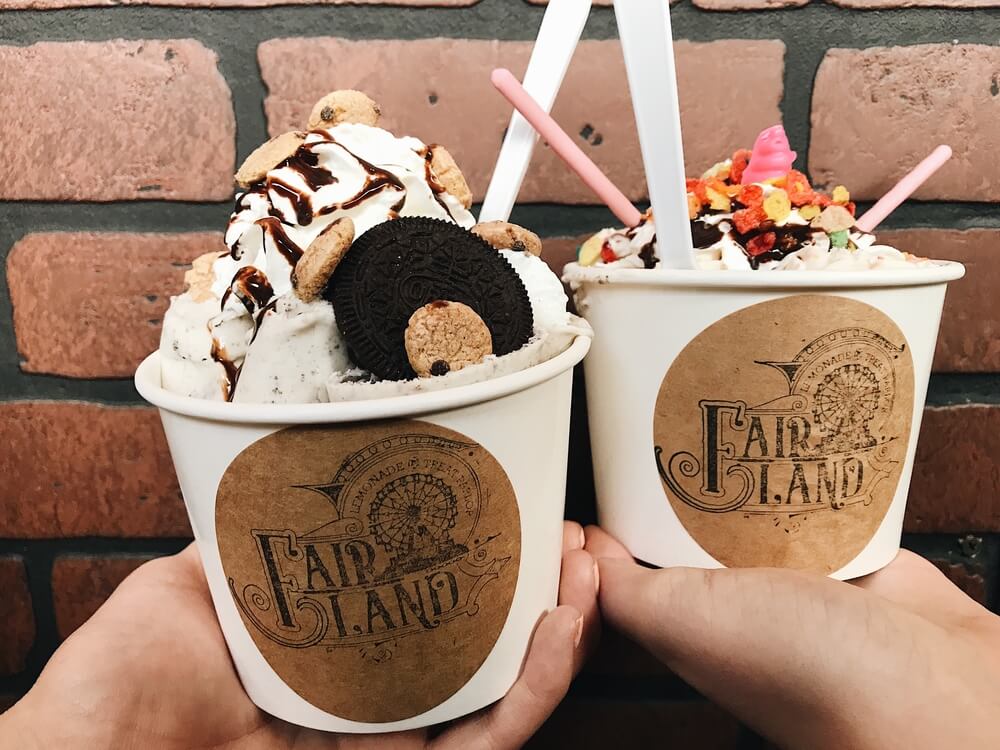 Is it new?
No. Although they have had a store since December, you may have seen them even earlier than that at local farmer's markets serving their amazing lemonade. People would ask at the farmers market if they had a store. So, after some looking around, owner Macail Chavez found one.
If you're into ice cream — a silly thing to say, I know — Fair Land is the place for you. They have their signature ice cream creations but you can also create your own by choosing your base (vanilla or chocolate), mix-ins and toppings.
Is it affordable?
YES! The owner wants everyone to enjoy this tasty treat and priced it so that you can enjoy their treats no matter your income level. Which bodes well for us college students. Not only are items affordably priced, but you also get a punch card for you to work toward rewards, like BOGO half off when you hit five. Also, the 10th one is free.
Cup: $4
Taco: $3.50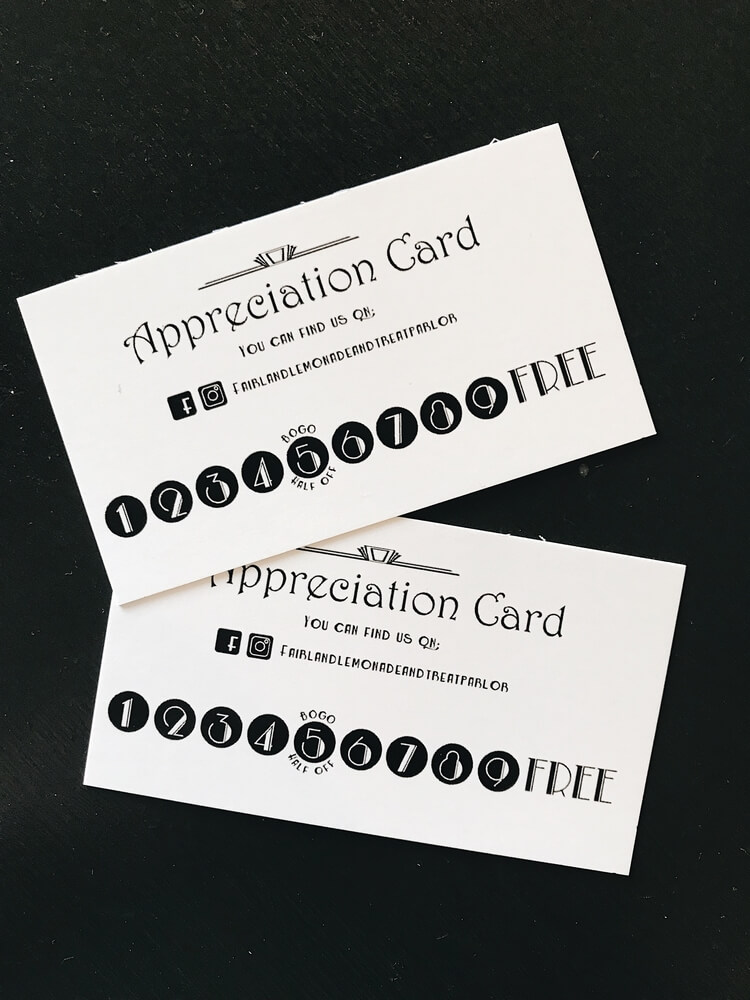 Tacos?
Not only is the ice cream and lemonade good but they hand-make their own taco waffle shells from scratch each Tuesday. They become available Tuesday night just in time for Taco Tuesday!
Taco Tuesday is celebrated a little differently at Fair Land. Instead of dinner, you can celebrate it with dessert! When you buy two tacos you get $1 off — which is another amazing deal considering how cheap they are already and how much you get. After they make the shells on Tuesday, they don't remake them until the next Tuesday. So once they run out, they run out. Don't wait too long to get yours if you want a taco! Try going Tuesday night to guarantee yourself a deal and a taco shell for your rolled ice cream.

Is it fun?
After going twice this week, I can promise that it's fun! You don't just go for a quick bite of ice cream — you go for the experience. There are places to sit and talk and you can watch your ice cream being made from behind big glass dividers. Fair Land is perfect for FHE, date night, going out with friends or any other occasion that you need a sweet treat.
It's such a different experience than what you will find anywhere else in Rexburg. Each ice cream is made fresh, which not only keeps it delicious but allows you to customize your own. Plan on staying for a little while since it does take some time to lay it all out, roll it up and then put on tons of toppings!
So how is it made?
I'm going to let the pictures do the talking and the rest you will just have to see in person when you go!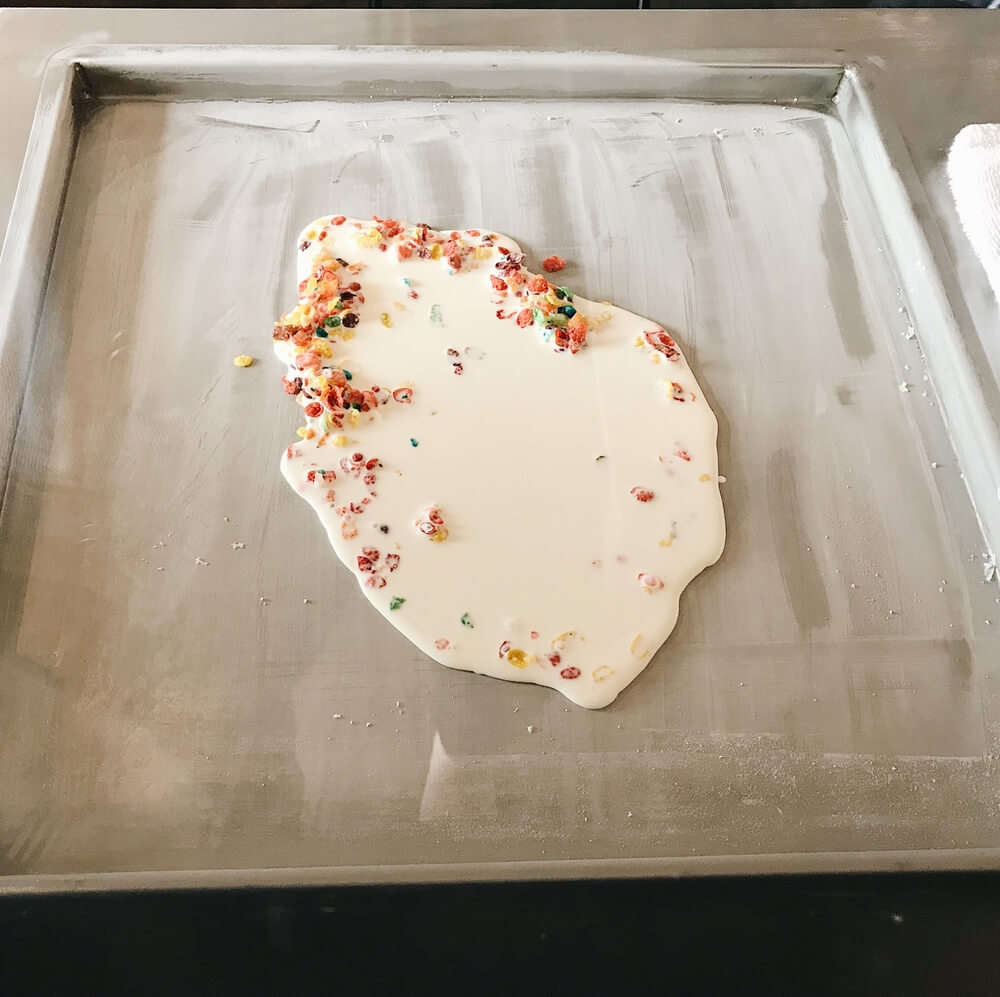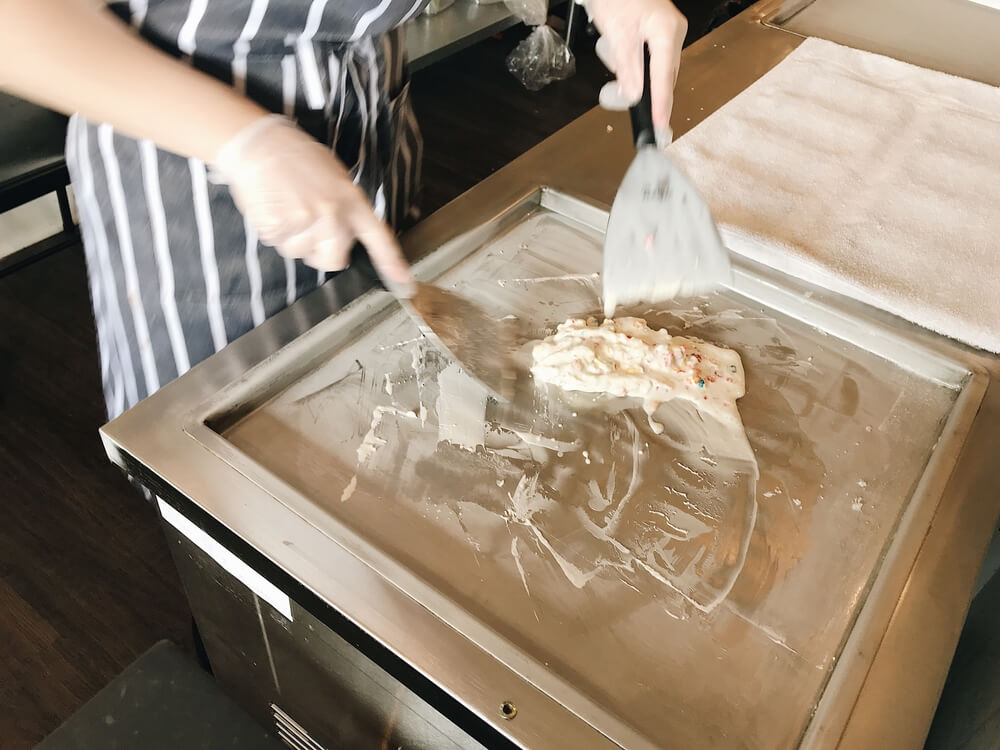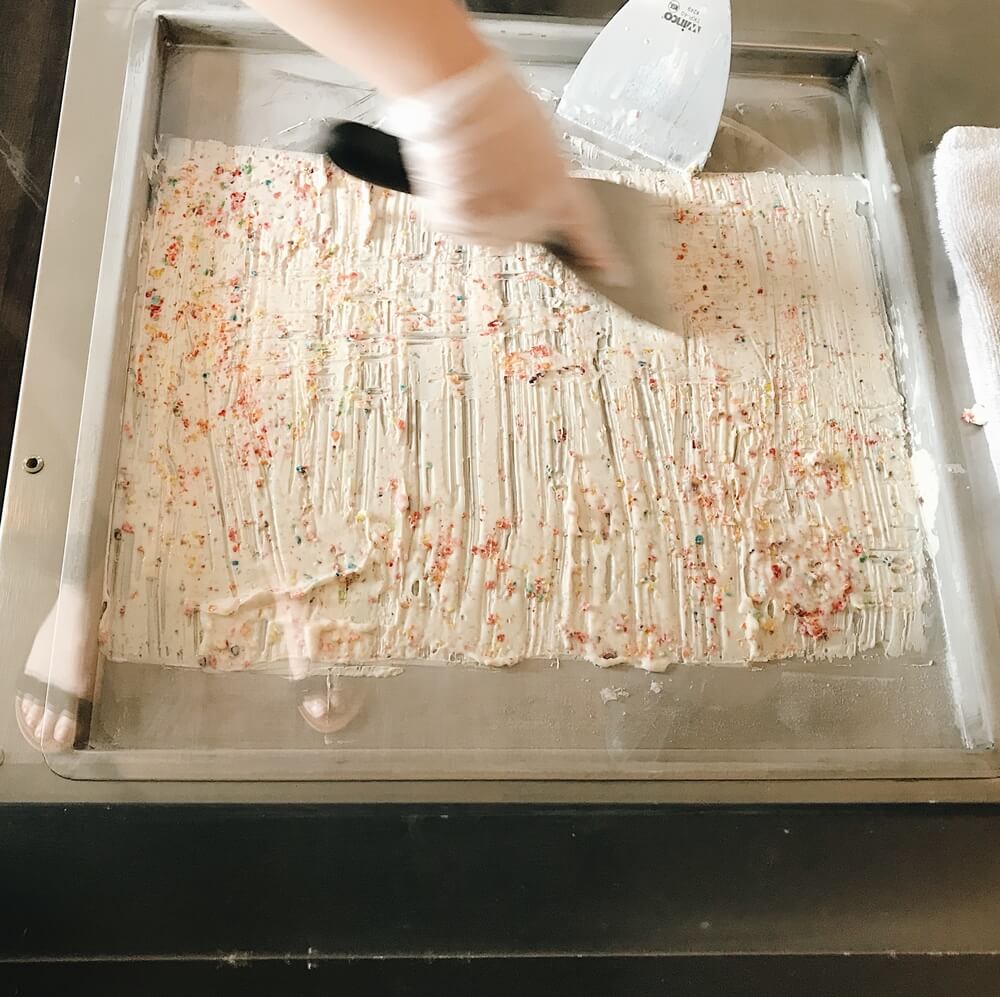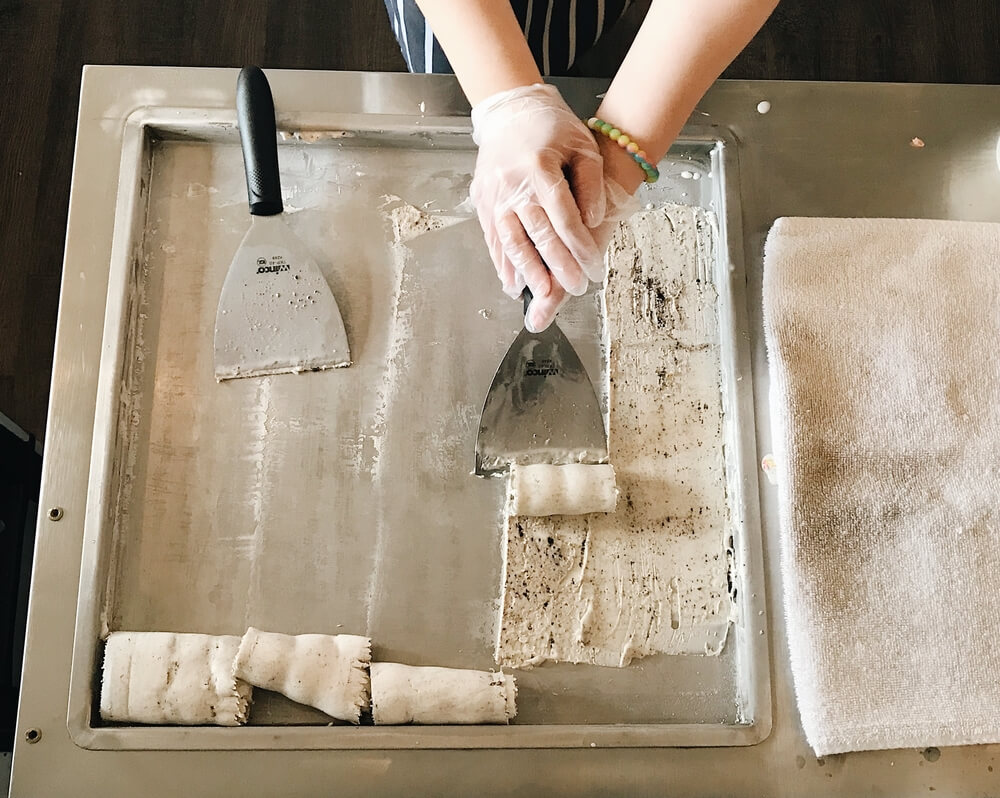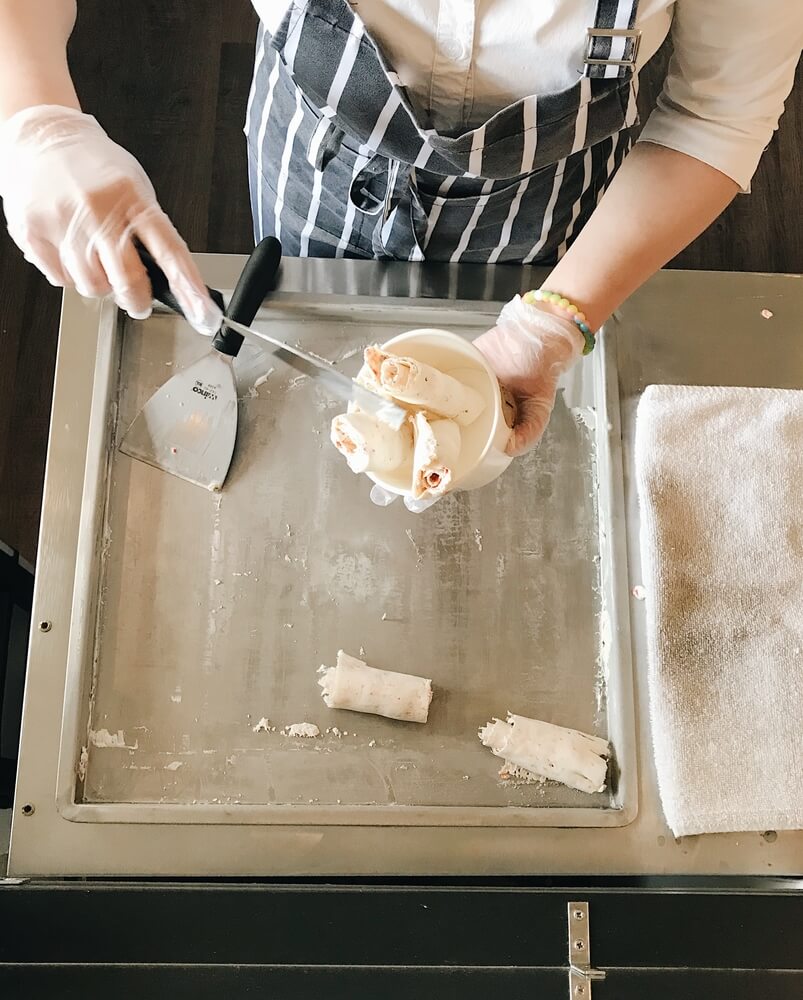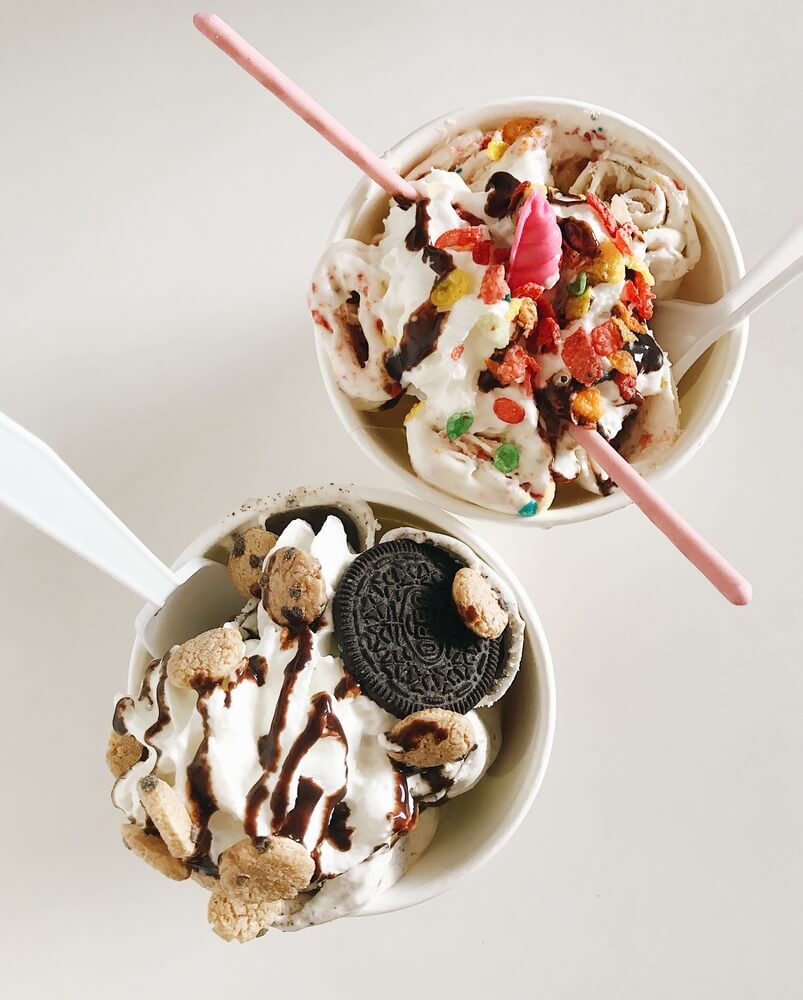 Where is it?
Fair Land is located at 220 E 2nd N Ste. #5 at the corner of 2nd E right across from Sonic. Close to campus, and close to any other shopping you may need to do, it is the perfect place to stop in for a treat.