Looking for new ways to support local businesses? The Village Apartments is hosting their very first Pop-Up Shop.
Pop-Up Shops are taking over the retail world and rethinking traditional brick-and-mortar and big-box stores. It is defined as a short-term, temporary retail event that is "here today, gone tomorrow". Pop-up retail is the temporary use of physical space to create a long-term, lasting impression with potential customers.
Learn what all the buzz is about by making all your home decor dreams a reality, June 2nd from 10:00 a.m. to 2 p.m.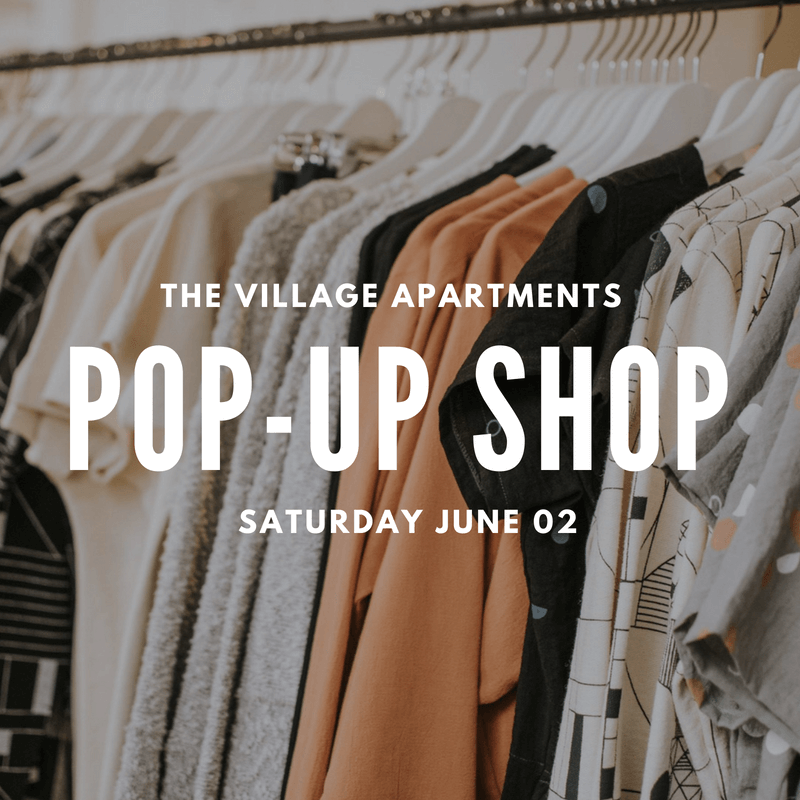 They will be having tons of local vendors selling their awesome products. Vendors range from local clothing brands, woven wall hangings, watercolor art, health supplements and everything in between! Not to mention that this event is FREE to attend.
Vendors include:
Rooted Wild Clothing – Boutique
Indigo Lane – Boutique
KLW Studios by Kelly Wheeler & Yarn on a Stick by Tessa Mcreynolds – Yarn Hanging
Naptime Baking – Novelty Desserts
My Rosella Boutique – Boutique
Sunflower and Stitches – Watercolor Designs & Calligraphy
Blue Bison Apparel – Clothing Apparel
Emery Oak Bath Co. – Bath Bombs
Sugar Rush Baking – Custom Cookies
All Dolled Up Boutique – Boutique
Take 5 – Therapeutic massage
Forest Grey – Prints
Payne Athletic Company – Athletic Wear & Training Gear
Everlasting Glam by Riley – LipSense
R-Mountain Apparel – Clothing Apparel
Plexus Health Products by Johanna Bunker – Health Products
Elizabread – Bread Bakery
---
Make sure to mark your calendars for this Saturday, June 2 to attend The Village's Pop-Up Shop. This is going to be an event you won't want to miss out on.