The biggest ski and snowboard competition in Rexburg is scheduled to happen this Saturday, Nov 10 at Smith Park.
The 17th annual Sled Shed Rail Jam is the biggest opportunity for extreme sports enthusiasts to show off their stuff and compete to win some major prizes. The event is free admission for spectators and extremely affordable for competitors.
Same-day competition registration costs $20 but pre-registration in store at Sled Shed will save you an extra $5.
Interested competitors can start showing up at 3 p.m. to get in some practice on the obstacles. The official competition starts at 5 p.m.
All participants must wear helmets.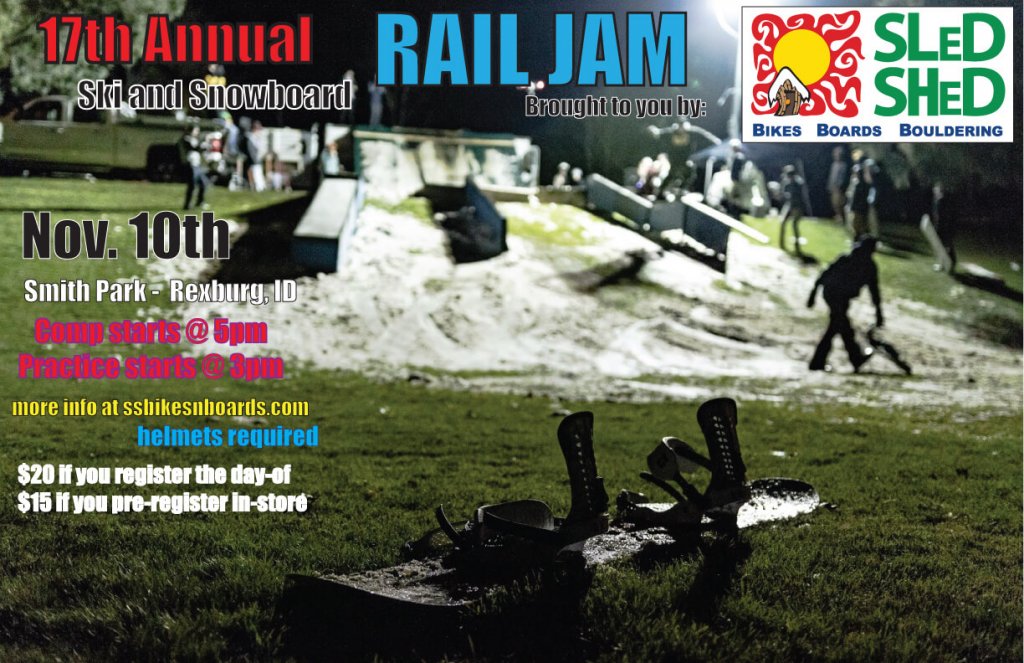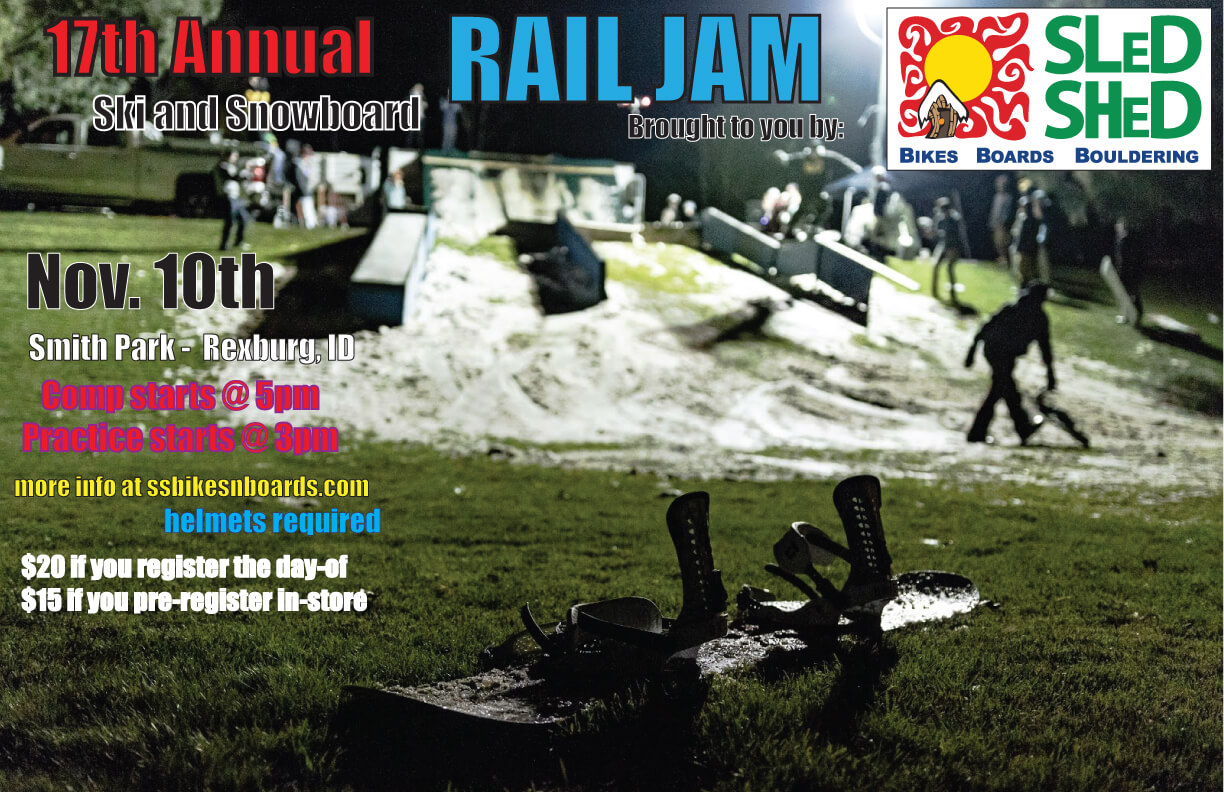 Sled Shed Rail Jam
Sled Shed owner Joe Hill says, "The goal of this event is to get kids stoked to shred."
Hill said he's very grateful that Sled Shed is celebrating 17 years of holding the Rail Jam.
"It's crazy to me that this event is now old enough to have been around longer than many of its potential participants," he says.
Hill said the competition is a labor of love that simultaneously supports many other shred-minded local businesses.
"We truck in shaved ice provided by Idaho Falls ice rink, we close off Main St, and drop in off the top of a potato truck into Smith Park and onto 3 different features/rails/boxes," Hill says. "It's true to our Idaho heritage and it's always a good time!"
The day of the event, Redd's Grill will have a food trailer present for competitors and audience members to pick up some delicious burgers, fries, hot cocoa, and more.
Check out a video recap of the 2016 Sled Shed Rail Jam below!
2016 Video Recap
For more information visit the Sled Shed website or stop by their store on Main Street to register. Also, check out our blog for some great ideas on other winter activities!