Many restaurants in Rexburg specialize in one thing: burgers. People can't seem to get enough of them.  Many will stop at nothing for a memorably juicy hamburger-patty on a classic sesame seed bun.
Although the list of places offering burgers in town is long, the list of unforgettable burger places is short. Both lists continue to grow as more businesses open their doors hoping to be the next local favorite.
Despite the recent announcement that Five Guys will be opening in Rexburg later this year, local burger powerhouse, The Burg, seems to be unfazed. Showing no signs of ever stopping, they continue delivering what they've labeled as, "the best-tasting burger" in Rexburg.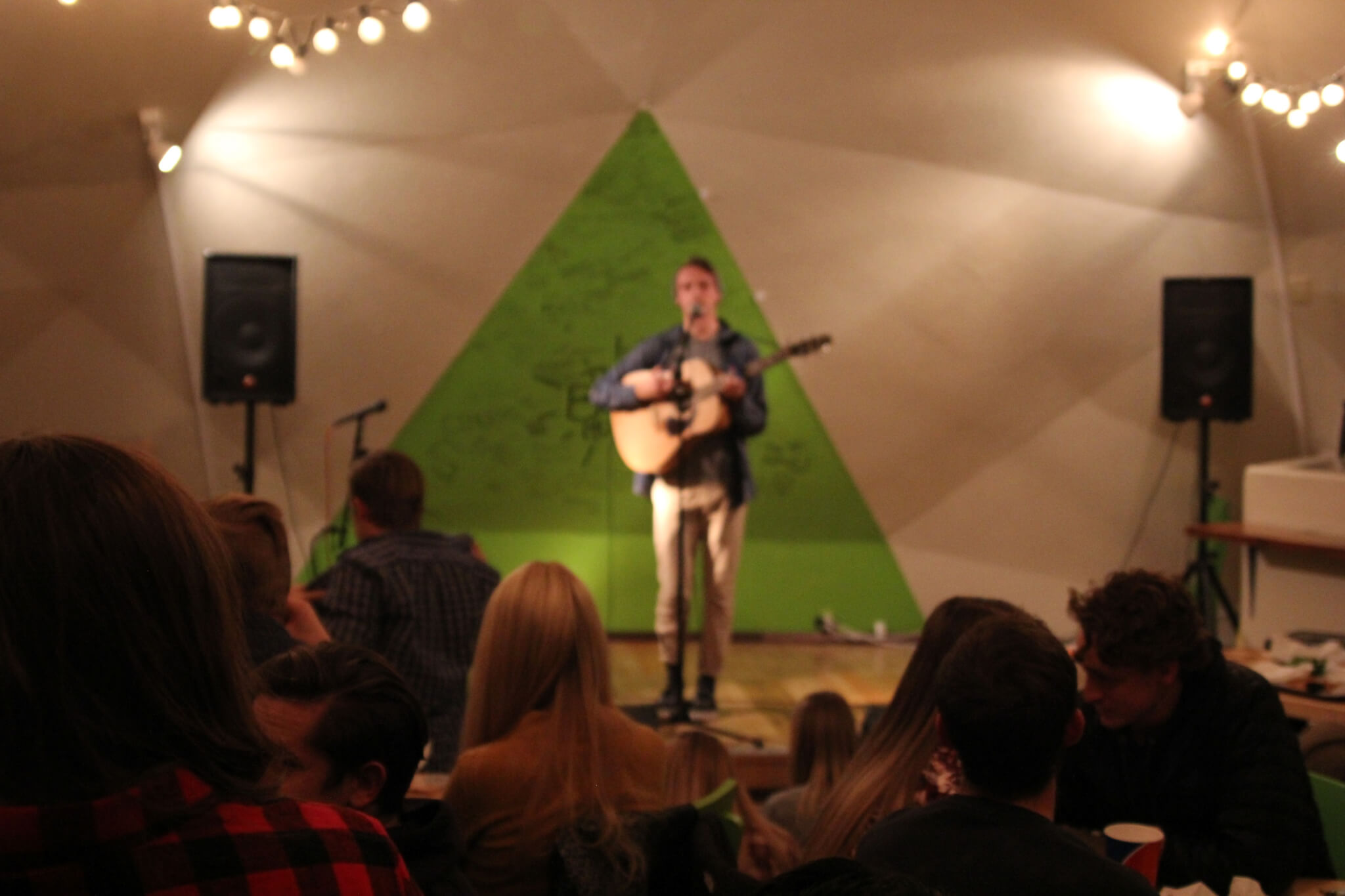 The Burg was born nearly three years ago as a project by a group of BYU-Idaho students. Although it began simply because they were looking to have an entrepreneurial experience, it quickly became a popular local burger, fries and shake joint.
"Our purpose was to create a place for those individuals who are relentlessly driven for a better-tasting burger," it says boldly on the business' website landing page.
Originally a Beehive Credit Union, the building's unusual dome-like shape is hard to miss and has been home to many beloved businesses throughout the years. Throughout it all, it has undergone multiple renovations to become what it is now, The Burg.
But more than just a memorable bite to eat, The Burg is also iconic as a local cultural hub. Having hosted several performances from popular touring musicians like Bryan John Appleby, and local bands like Vic Fox, they've become a hot spot for local artists and musicians.
The Burg also hosts a weekly open mic night, providing an opportunity for anyone to share their talents and perform in front of a room full of locals and college students alike.
For information on menu items, or daily specials go to The Burg's website and Facebook page. Customers can order online.

WE RECOMMEND –
The Burg: Sharing the name of the restaurant, The Burg is a safe but undeniably delicious option. It is a handcrafted hamburger patty topped with classic lettuce and tomato. Its tasty pepper jack cheese, top-secret Burg sauce and jalapeños are sure to wake up the taste buds. Plus, you can also upgrade to a double Burg for only $1.50 more.
Fries: Make sure you're ready to eat because when it comes to getting the most bang-for-your-buck, you can't go wrong with hand-cut french fries. You'll be bursting at the britches after all the fries in a regular combo. We dare you to try finishing a large fry paired with top-secret Burg sauce.
Cookie Monster shake: Big chunks of cookie dough, Oreos, and vanilla ice cream mixed with marshmallow fluff. With just enough blue food coloring to get you reminiscing your favorite Sesame Street character, you'll quickly find yourself quoting, "C is for Cookie."
Mix and match any Burg favorite shake from a selection of over 40 toppings.