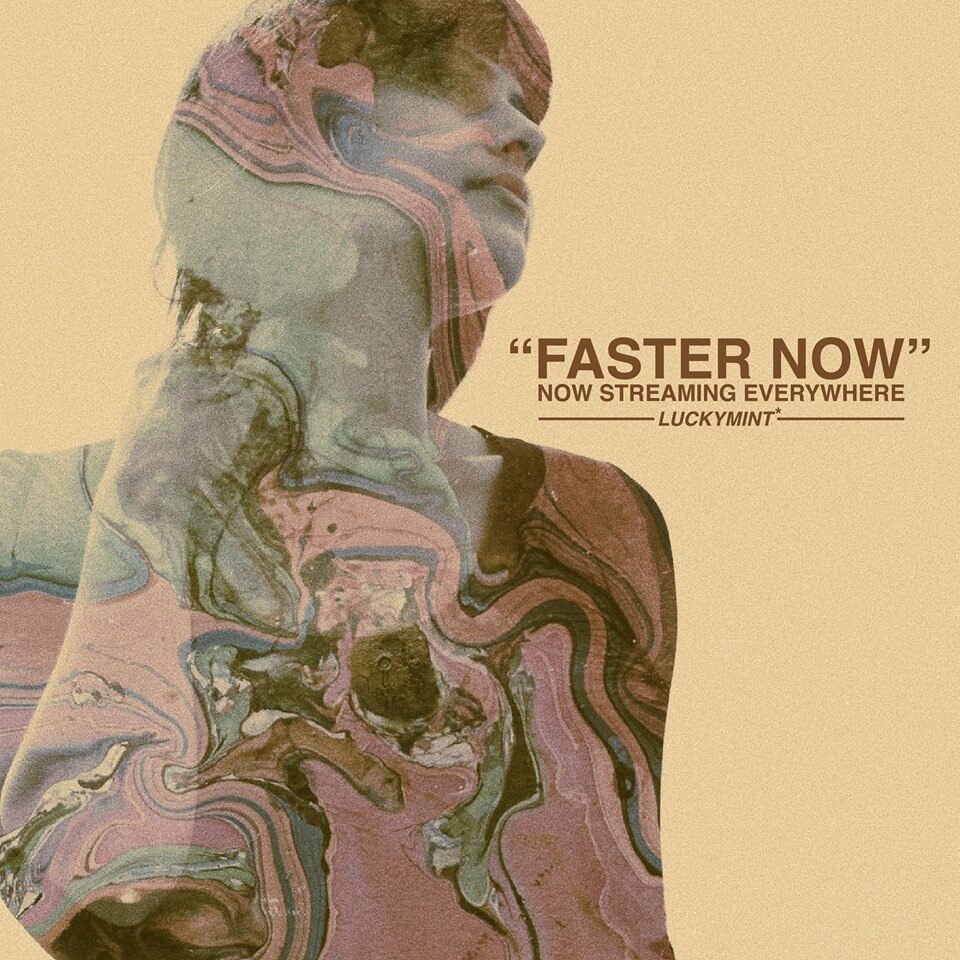 In the first seconds of Lucky Mint's "Faster Now," you can hear yourself get into the car, start the engine, and begin a ride you won't soon forget. The scenery may be familiar, but it is the journey of discovery that presents new and intimate territory. Looking inward, looking outward. Inhale. Exhale. Just breathe.
In keeping with its short runtime, the two most succinct tracks bookend the record ("Inhale/Exhale," "Stop"), neither of which cracks two minutes. It's a small bundle from this Rexburg-based trio, but the label is clear: the record moves quickly and powerfully. And every moment is designed for attention.
"Eyes" takes this demand for attention to the forefront. From the moment vocalist Jerren Devine "call(s) shotgun," you suddenly realize that shoot, if he's in the passenger seat, maybe I'm the one driving. Is this my journey?
This call for self-reflection isn't total and complete; the very nature of the genre in which Lucky Mint operates is that of a party. The drive is most often punchy and you spend little time sitting still in your seat. But Devine takes his role as master of ceremonies seriously, offering short soliloquies between drops, giving the passengers a moment to catch their breath before the next break.
Of the album's filling, the other standout is "Fumes". Sitting near the end of the drive, it asks some of the record's most poignant questions ("If we're so young, why don't I feel more free?/If we're so young, where is the make-believe?") before dipping into "Faster Now"'s most infectious drops. It serves as another reminder that this trip we are all on is equal parts ponder and play. And so it should be.
"Faster Now" performs best in its first and third acts; the second, though consistent with the record's material and a necessary route along the drive, doesn't hit as powerfully as its bookends. It does, however, contain some of the record's most human lines. "Waiting" reminds us that patience is a virtue, while "Miracle" seems to address a natural restlessness within each of us.
But the one thing that is consistent throughout each act — and what stands out most — is Lucky Mint's obvious earnestness. These guys have a firm belief in what they are doing. From the turn of the engine to the final "stop," each scene is treated as an entity unto itself. Whether the music calls for everyone in the car to dance or for you to steal a glance at a fellow passenger, the band means business.
Where "Faster Now" treads familiar ground, it takes a refreshing look at the landscape. It's a short drive, but a thoroughly enjoyable one.
Listen to "Faster Now" in its entirety below or wherever you stream your music. Also, check out some of their awesome non-album singles and their recent interview with BYU-Idaho Radio.