Let's be real. Trying to find modest dresses these days is no walk in the park. Every outfit needs a skirt extender, cardigan, or some sort of undershirt. Many people are pleasantly surprised to find out that right here in Rexburg there are some amazing local shops that provide cute, trendy, and completely modest dresses! Here are a few of our favorite places to get modest dresses!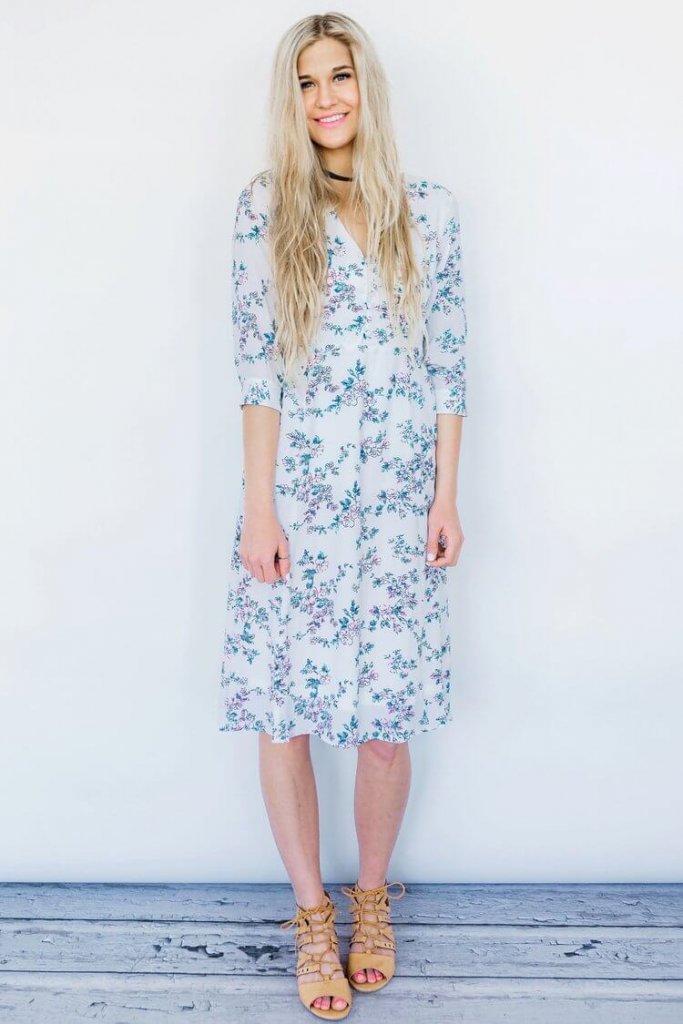 Arielle Floral Dress from Lulu Bella, $46.99
Lulu Bella is located in Hemming Village right beside Kiwi Loco and Gator Jack's. This boutique is the closest you can come to shopping Anthropologie without having to drive all the way to Utah (plus you don't have to pay half as much!) With a variety of modest dresses and tops, they're also the only place in town to pick up home goods such as Capri Blue candles and Rifle Paper Co. & Ban.do products. It's the definitely the go-to place to find cute gifts for friends or the perfect knee length dress for your next date! Follow this one-stop shop on Instagram for an effortless and fun shopping experience!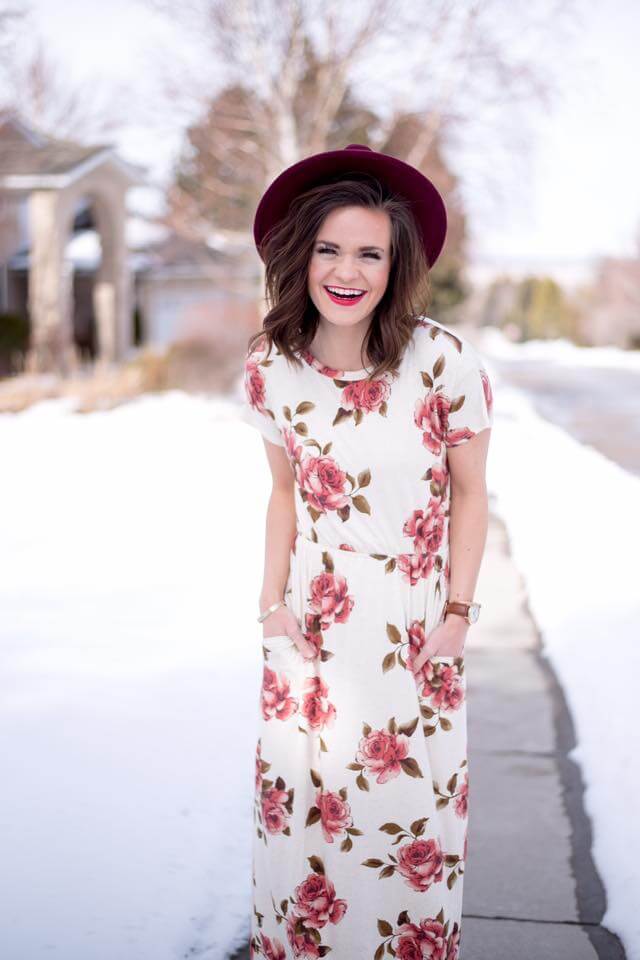 Mikaela Maxi (Ivory) from Olive Ave, $39.99
There is always a sale of some kind over at Olive Ave! They have a wide selection of popular clothes, as well as shoes and custom jewelry. If you are looking for today's trends made modest, look no further. The items you'll find at Olive Ave are low cost and their customer service is out of this world! Right now, you'll find most of their winter and spring clothes are on sale. Olive Ave has an awesome location right on Main Street. Shop their newest arrivals right on Instagram.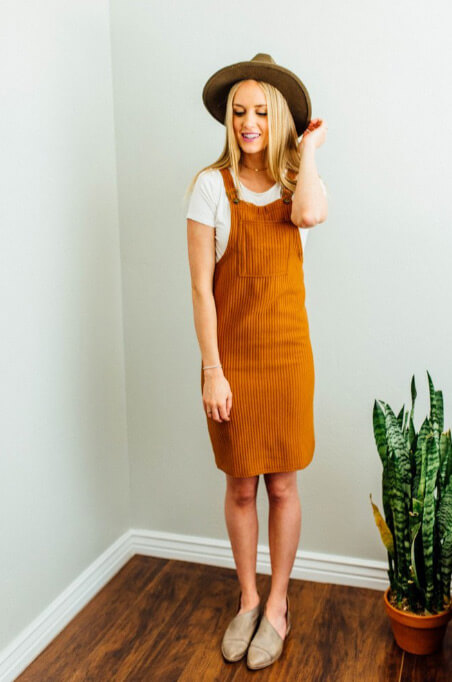 Overall Dress from Copper Theory, $36.00
Copper Theory is a relatively new boutique that is based here in Rexburg. While they do not have a physical store location yet, all of their items can be ordered online! Copper Theory is based on the idea that stylish and high-quality clothing can be versatile, durable, and affordable, just like copper! After browsing their Instagram feed, it's clear that their velvet selection is seriously impressive. They are definitely the queens of clothing that is both modest and fashion forward.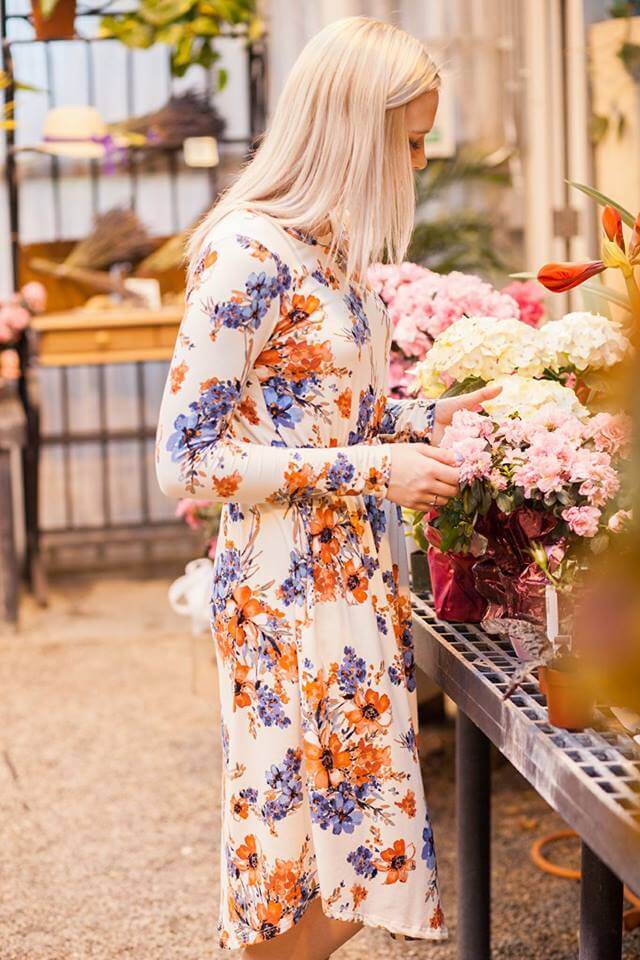 Cream Floral Dress from Charlotte Mynt, $24.50-$39.99
Charlotte Mynt started out as a mother-daughter business to provide classy and comfortable modest dresses. All of their dresses are handmade and all of their fabrics are hand selected by the owner and her mom! They want their customers to feel beautiful while being comfortable and modest all at the same time. Charlotte Mynt focuses on having fun with the basics. They provide one-of-a-kind solid modest dresses and lace overlays that can easily be mixed and matched! These are the perfect dresses if you're looking to get matching bridesmaid dresses. Follow Charlotte Mynt on Instagram for fun promotions and giveaways!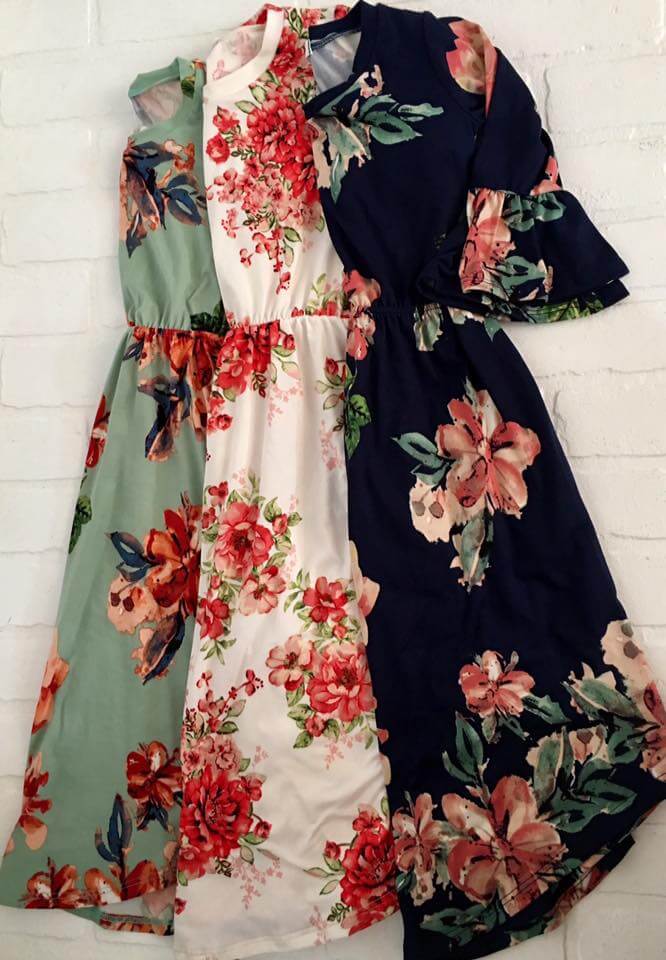 Don't let the name fool you, this hidden Rexburg gem not only sells beautiful home decor, but they also have a variety of modest dresses! Their inventory is always changing, but their clothes are consistently trendy and modest. From modest dresses to fun t-shirts, their clothing section should not be underestimated! Visit their location today and score yourself a real deal.